Graduate student's short film depicts sibling tension, experiences of immigrants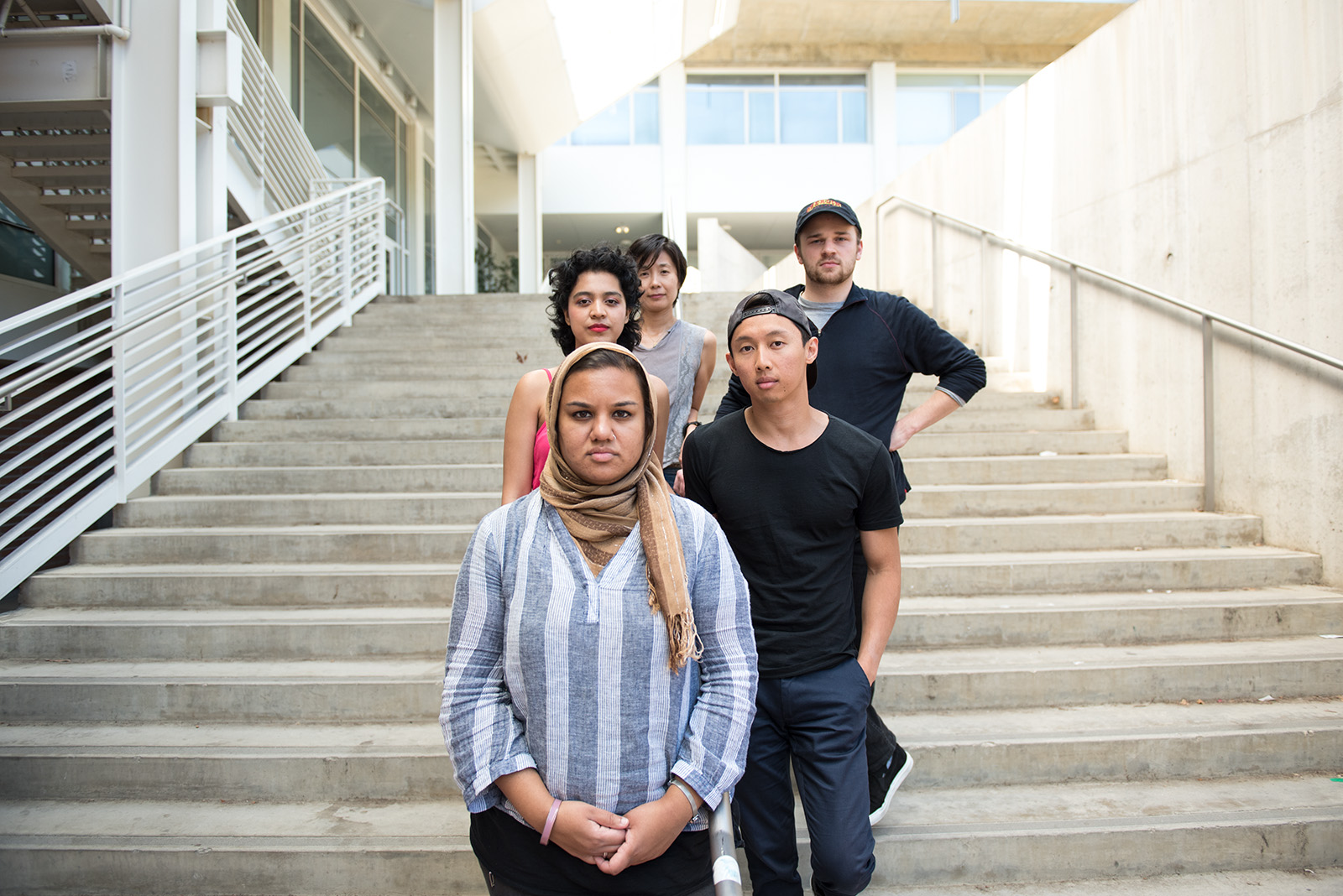 Graduate student Hena Ashraf's feature film "The House of Mariana y Gabriel" explores the specific ways immigration impacts family relationships and focuses on interactions between two siblings.
(Axel Lopez/Daily Bruin)
Mariana y Gabriel
The James Bridges Theater
June 12
Free
This post was updated June 7 at 1:22 p.m.
Siblings Mariana and Gabriel struggle to see eye to eye in "The House of Mariana y Gabriel."
The short film, directed by graduate student Hena Ashraf, will premiere Tuesday at the James Bridges Theater. The story follows two Mexican-American siblings in Boyle Heights, East Los Angeles as they move out of their family home after their father was sent to a deportation immigration holding center. Ashraf said she wanted to explore migration through the lens of two siblings in order to address its impacts on family dynamics, particularly how it may feel to rely only on one's sibling.
"(Their relationship) is the heart of the story," Ashraf said. "I wanted to show how do siblings treat each other, how do they talk to each other, are they able to figure things out together or not, and how does it feel when it seems like there might only be the two of you left."
A lot of the misunderstandings between 27-year-old Mariana and her 19-year-old brother Gabriel stem from their age difference. Because Mariana is the older sibling, she feels responsible for taking care of Gabriel. Her brother, however, ignores her attempts at guardianship in order to be more independent. The tension in the household is fueled by their father's deportation and their mother's death, which occurred several years ago, which the family never fully processed. Ashraf said she drew inspiration from her own turbulent experiences with her siblings.
"A lot of times, siblings don't get along. … We treat each other really badly, we don't listen to each other, we talk over each other," Ashraf said. "With me and my siblings, we don't communicate well at all. … It's either aggressive or passive or both, so a lot of that is mirrored in the film."
Graduate acting student Oscar Fabela also said he was able to draw from his own experiences with his siblings when playing the role of Gabriel in the film. As the oldest sibling in his family, Fabela said he relates more to Mariana. However, he was able to draw inspiration from his younger brothers' less responsible behaviors, providing him with insight into Gabriel's character, such as when Gabriel refuses to pack until the last minute despite Mariana constantly reminding him to. Each sibling has a different understanding of their migration and father's deportation, creating tension between the two, he said. Because Mariana is the older sibling in the family, Fabela said she witnessed the struggles her parents endured, while her younger brother was sheltered from it.
"I don't want to say that they hated each other or they couldn't stand each other, but it was that neither of them could understand or cared to try to understand the other one so it was very separated," Fabela said. "They couldn't see eye to eye until they realized they have nothing other than themselves."
Ashraf worked closely with a graduate cinematography student, Nathan Nguyen-Le, to capture the divide between the two siblings in the scene where they confront each other. Nguyen-Le said he utilized the middle divide between two hallways in the house they filmed at to visually depict both the physical and emotional separation between the two siblings. When shooting the scene, Fabela said his character was facing Mariana, but the wall in between the two creates the illusion of a split screen. Mariana's side represents the turmoil she is going through, with a kitchen cluttered with boxes and supplies in the background. Gabriel's side, on the other hand, is entirely empty, representing how little he seems to care about the situation in contrast to Mariana, Fabela said.
"You can see that this is a one-sided relationship and the fact that the physical barrier is separating the two. We have this unconscious feeling that these two are apart from each other – there's a disconnect between the two," Nguyen-Le said.
After moving to LA, Ashraf said she noticed the majority of the city is made up of the Mexican-American community, but few films set in LA reflect that. Because her previous films have featured mostly Muslim or South Asian characters, Ashraf said she wanted to challenge herself to make a film about characters from a different ethnic background than herself. Many families with siblings have migrated at some point in their lives making the experience universal, Ashraf said, so it was important for her to explore that in a community that she was not a part of. She said she was able to make sure her portrayal was accurate through collaboration with her Spanish-speaking actors, who informed her of differences in translation. Ashraf said she hopes people with similar experiences to the characters' will feel like they can relate to the story and see themselves in the film.
"There are not a lot of films about this community and that makes it invisible on screen," Ashraf said. "Regardless of whatever background (you) have, … if you come from an immigrant family that lives in America, there's a commonality to it."