JazzReggae Festival jazzes up Sunset Rec, features six varied artists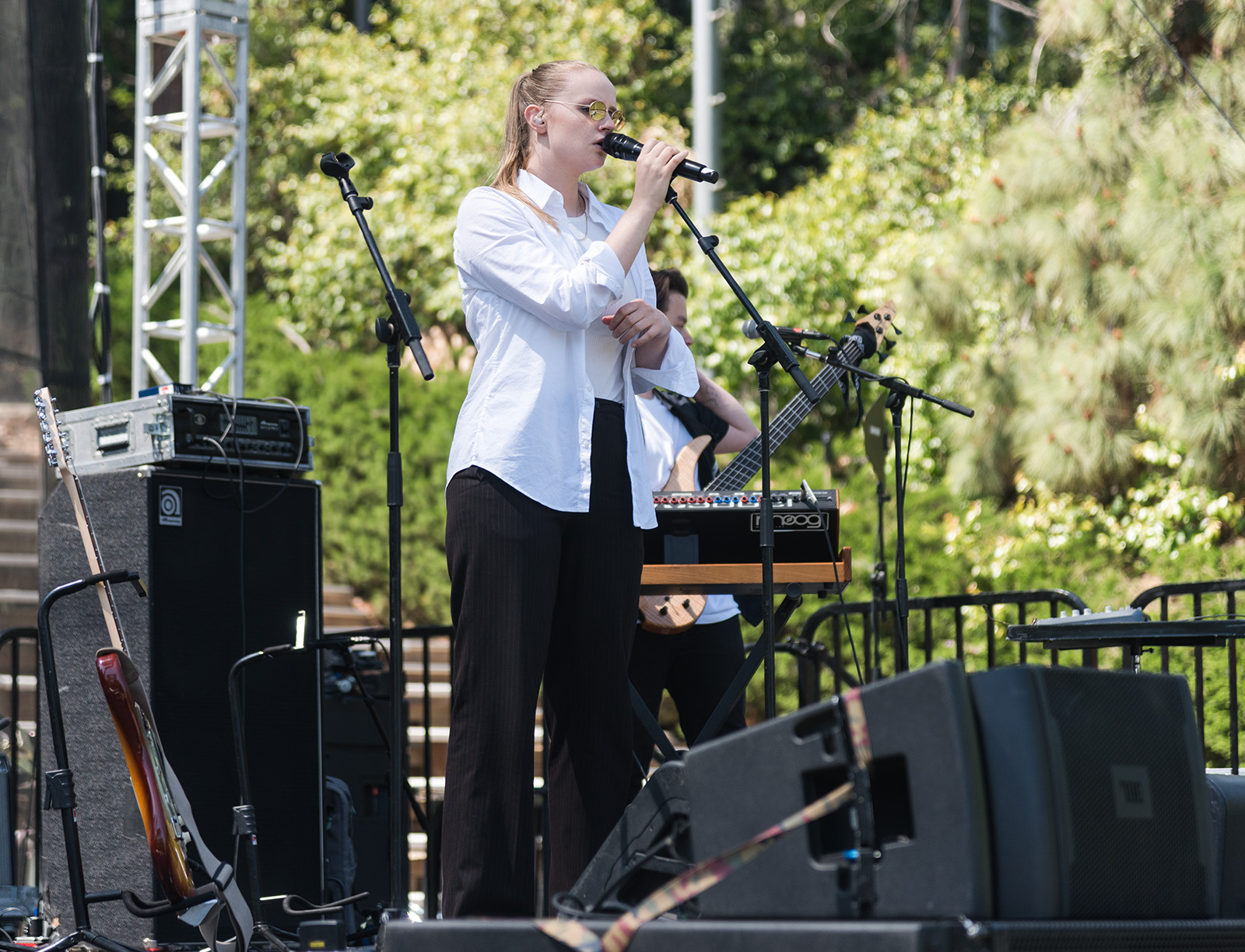 Charlotte Day Wilson's raspy vocals were accompanied by a mix of jazz and techno instrumentals at the 32nd annual JazzReggae Festival. (Daniel Leibowitz/Daily Bruin staff)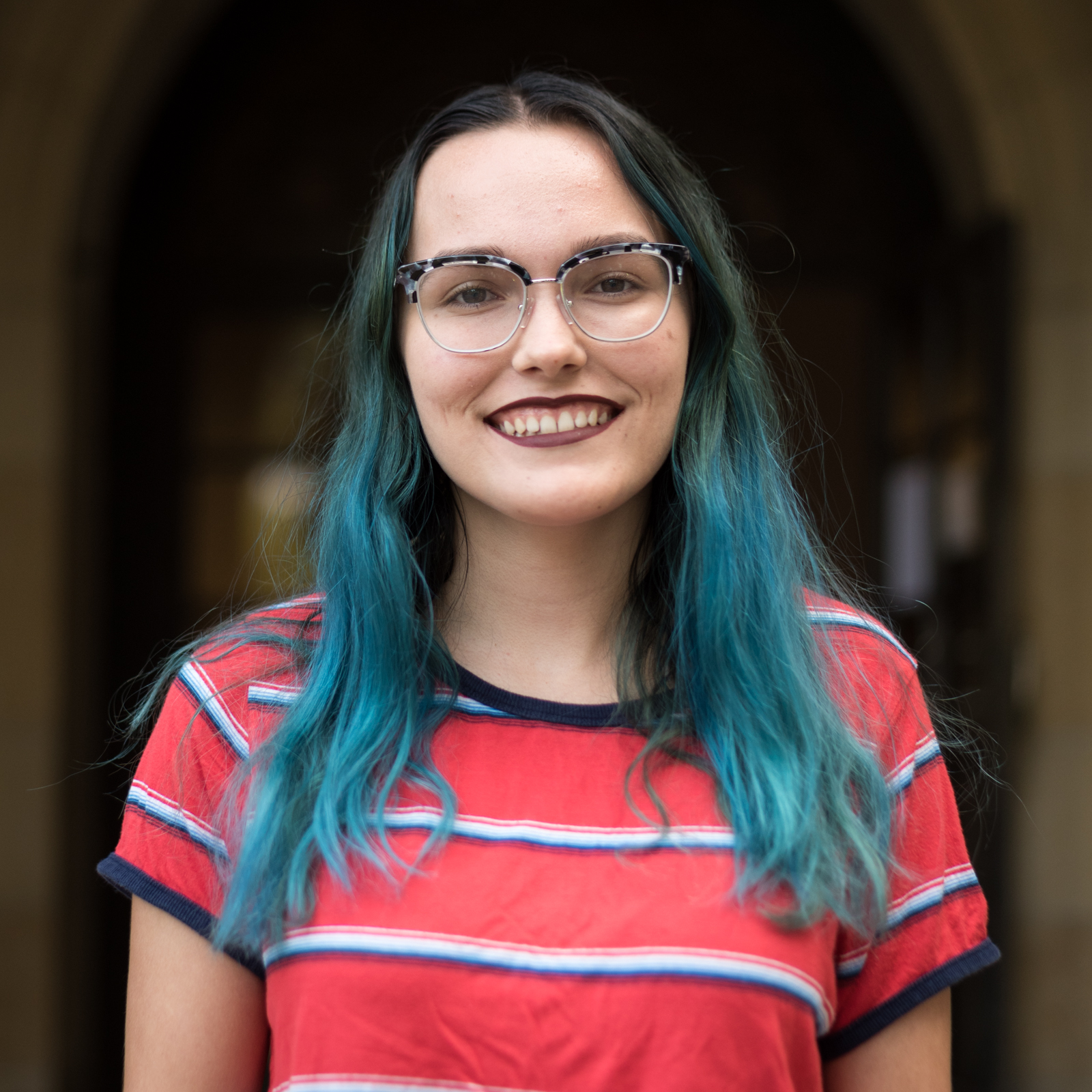 Colorful blankets littered the grass of Sunset Recreation Center for this year's JazzReggae Festival.
Monday's music event celebrated its 32nd anniversary this year. The Cultural Affairs Commission hosted the event, which featured performances from six artists and groups such as rhythm and blues singer Jamila Woods, as well as a variety of vendors and artwork.
The festival began with an array of UCLA-based artists. Global Soul Collective, a multicultural band featuring UCLA student musicians, kicked off the festival at noon with their instrumental performance set. Though many of their songs were slow and steady, the seven-member band ended their jazzy set with an upbeat song that began with the piano and eventually incorporated the full band, including drums, saxophones and bass.
The instrumental band was followed by third-year ethnomusicology student Sahara Grim, who took the stage in a white and pink patterned dress. The R&B musician's set was soft and dreamy, showcasing her vocals against a heavy piano and drum background. Many of her songs also featured long instrumental solos from her seven-person band that included saxophone and trumpet players.
The crowd filtered in throughout the day, many people wearing sunglasses and tank tops to combat the heat. In between sets, songs from popular musicians such as Bruno Mars and Rihanna blasted from the stereos as people perused the vendor booths and food booths. The variety of shops offered bright, patterned clothing, large, swirled earrings and customizable buttons.
Flavors of East Africa offered a variety of African cuisine, such as chicken curry and collard greens, while Energy Smoothie Bar offered visitors a smoothie energy boost. There were also live artists working on the main field, and visitors could watch them paint portraits and patterns.
Toronto-based artist Charlotte Day Wilson took the stage at 2:40 p.m. Many of her songs mixed jazz and techno sounds to create an ethereal musical aesthetic. Her final song was more upbeat and featured a synthesizer. The crowd grew quiet as the band stopped playing their instruments for the song to end on Wilson's deep, raspy vocals.
"This is the chillest show I've ever played," Wilson said. "Thank you for vibing with us."
At about 3:45 p.m., Woods began her set, with upbeat songs luring a small crowd just before the stage. The performance of her original song "Stellar" was, in fact, stellar, with her forceful enunciation of each word serving as a welcome contrast to the slow piano and drums. Another of her songs, "Breadcrumbs," featured a mishmash of metallic clanging, drum beats and smooth piano. At one point, the Chicago-based artist paused between songs to comment on the weather.
The festival ended with a performance by Jamaican artist Konshens. His songs mixed rock and jazz, incorporating occasional reggae influences. As he bounced around the stage, the audience reacted to his intense energy, shouting back lyrics and dancing.
The crowd at the barricade grew considerably for Konshens' performance, with people raising their arms and clapping to his beats. Between songs, the artist shouted out the names of various African nations, encouraging people descending from that region to cheer in response.
"All proud African people, all proud American people, all proud citizens of the world put your hands in the air," Konshens said.
Konshens continued to sing as the crowd filed out at 6 p.m., his reggae style filling the air as people gathered their blankets and food.
Snyder was previously the 2019-2020 Arts editor as well as the 2018-2019 Theater | Film | Television editor.
Snyder was previously the 2019-2020 Arts editor as well as the 2018-2019 Theater | Film | Television editor.