Q&A: TFT alum Pietro Scalia discusses editing 'Solo: A Star Wars Story'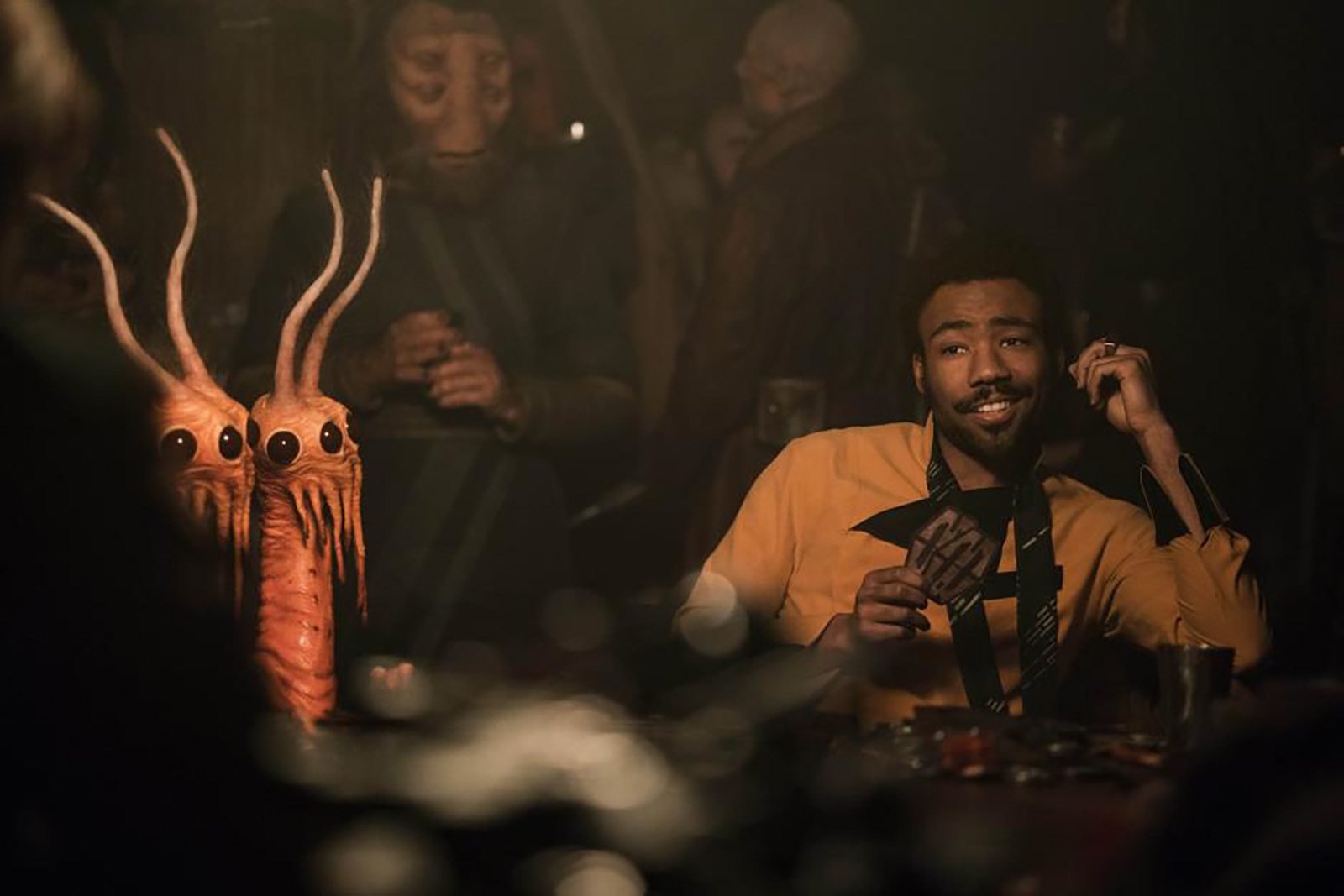 Film, television and digital media alumnus Pietro Scalia is no stranger to compiling a narrative in otherworldly settings.
He has edited films from "Gladiator" to "Alien: Covenant," embracing the distant worlds of their characters. Prior to his latest project – "Solo: A Star Wars Story" – Scalia was well-acquainted with the Star Wars universe, since he is an avid fan of the series himself.
The Daily Bruin's Cameron Vernali spoke with Scalia about his path to joining the Star Wars universe, his various editing strategies and what it was like to help bring Solo and Chewbacca to life.
Daily Bruin: How did you get involved with "Solo?"
Pietro Scalia: It's kind of unusual, because I usually … get a script and then it's usually three to four months before we start shooting. But this time, the picture was ready, green-lit and going. I was brought in quite late, almost eight weeks into the shoot. I was called in by the producers and the directors because they wanted to make a change. I replaced the editor there before me and it happened rather quickly because they wanted me to get going right away. I was sent the script and I read it; the story was a beautiful script. I was hired within a week. … It was an opportunity for me to be on a "Star Wars" film and I accepted. It was literally within two weeks after I had finished "Alien: Covenant." I was back in London, working right away. The best way to describe it was like jumping onto a speeding train, already full speed ahead.
DB: How did you approach the editing of a "Star Wars" film, considering you were joining an already well-established world of its own?
PS: You're dealing with iconic characters like Han Solo and Chewie, which are really strong characters. My approach, as a fan, was to work with these established characters and to find out more about who they are. … Where did they come from? What made them who they are? How did they meet, how did the friendship develop? How did everybody come to love their relationship? It's great to explore and be a part of it. I just bring my own personal reactions to that and what, to me, their friendship represents. Their bond, their humor – I approach it from my own personal memory and from the character's own point of view. … It's a great gift to have been given, to play with that. You always have to put a part of yourself in it.
DB: A classic hallmark of "Star Wars" is these dynamic action scenes. But there are also more poignant, touching scenes. How do you approach these two different kinds of scenes to have a unified editing style?
PS: The great thing about pictures like "Star Wars" is that they are large-scale, but … specifically with "Solo," it doesn't deal with the big mythical parts of the Force, the Empire and the rebellion, the great canons of the story. It's very much a character study, so we don't deal with the Force. We deal with realistic and human things, and then combine it with the "Star Wars" universe. The goal was to have the action and the really big scale, but at the same time also bring it back down to the very specific human details. I think that range that goes from intimate to big and wide is great. It's finding a balance between those two. Big action scenes … are related to why we are watching it: the characters. And it's way more enjoyable if you know what the characters are after. If you don't build the minute character details that make the character tick, then the big action scenes just become … fun. But keeping a balance between the two (is through) the way I cut. That was always a conscious aspect of it. … For me, it always goes back to building character.
DB: You got on board at a different stage than you usually do. How were you able to catch up to speed while not rushing the process?
PS: It really comes down to experience. It helps that I've been in difficult situations before and this one was really unusual. After a few weeks when I was hired, the directors were replaced as well … but the producers hired Ron Howard, who is also a really experienced director. He was in a similar situation, trying to catch up. … We worked really hard trying to make it work: what needs to be done, what needs to be completed in this amount of time, complexity of the scenes, what needs to be shot. It is massive. Everybody involved was on the same page. … It was always, "Can we do it? Can we hit this release date?" With a tight schedule, we managed to do it (while) not rushing and pay attention to quality. You make decisions quickly, you need to confident in the decisions that you make. … The strength of those decisions came because of everybody's commitment to it. Everyone was on the same page, and you won't believe how amazing that is.
DB: What advice would you give to young editors?
PS: One advice I would give and learned very early on … is to not second-guess. Do not second-guess what the actor wants, what the director wanted, what the producer wants. That's a trap. Second-guessing is saying, "Should I do this? Is that what they want, is that what they intended?" – that's a mistake. I think what you should ask yourself and be conscious of is, "How does it affect me when I look at that?" … Trust your gut instincts, (because) you've been hired for a reason because you will contribute something. So don't second-guess.