Q&A: Pianist Faina Lushtak discusses compositions and upcoming UCLA performance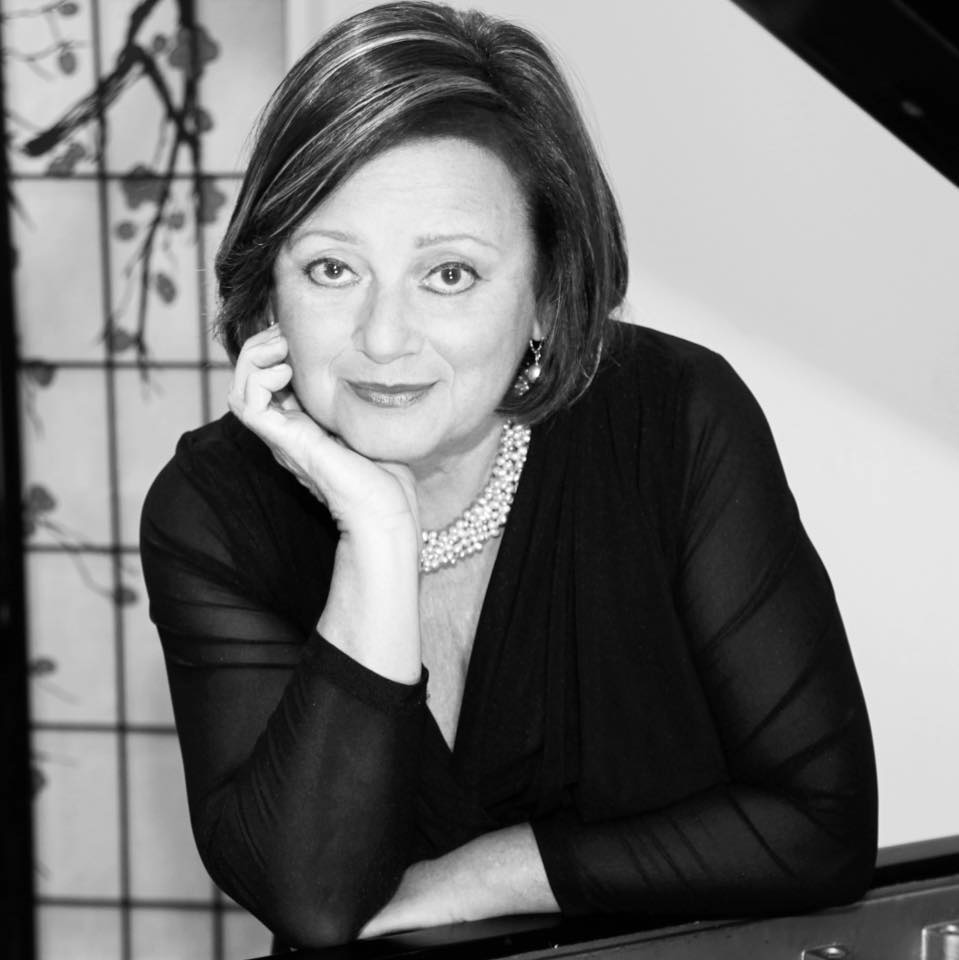 Faina Lushtak, a professor of music and piano performance at Tulane University, will headline the latest installment of the David L. Abell UCLA Piano Masters Series. (Courtesy of Arman Sadeghpour and Faina Lushtak)
David L. Abell Piano Masters Series, Faina Lushtak, piano
Jan Popper Theater
May 24
Free
Pianist Faina Lushtak began her career in music as a child prodigy in the Soviet Union.
Since then, Lushtak has composed numerous original works for various instruments including saxophone and violin. The professor of music and piano performance at Tulane University's Newcomb Department of Music will headline the latest installment of the David L. Abell Piano Masters Series on Thursday, which will be held in Jan Popper Theater.
The pianist spoke with the Daily Bruin about her musical beginnings, career highlights and advice for future musicians.
Daily Bruin: You started composing and playing piano at around 6 years old. What about piano and composition interested you?
Faina Lushtak: My mother was (a) professional music teacher – a really good one. She was my first teacher for three years, then I was accepted to the (Stoliarsky School for Musically Gifted Children). I was composing since I was 6 years old, and I really liked that. I've been playing since I was 6 years old, and I remember that my composition teacher told me, "If you don't learn right away how to write music … you will never learn how to become a composer." He told me this at around 7 years old, and I remember this to this day.
DB: Do you remember your first composition?
FL: The name was, "A Morning Star." It's a nice, little piece with probably six lines in E-flat major. Then, after that, I continued to compose and kept doing it for all of my life. When I have more time, I compose music.
I've composed for saxophone, violin, trumpet, string quartets, but a majority of my compositions are for my beloved instrument, piano.
DB: How do you feel when composing?
FL: When I'm sitting at the piano and nothing sounds right, I'm frustrated with myself. But when I'm sitting down and something sounds not so bad, I get some satisfaction, but you have to work toward that. Another thing is that there is never an end, there is always a place for improvement and I think that's what every musician tries to do.
DB: How did you keep your passion for piano consistent throughout the years?
FL: When you love something, it's forever. The thing is that there's an ocean of piano literature. Five hundred years is probably barely enough to know and learn at least three compositions and works of each composer. Every time you do something, you learn something new. But you can even return back to your old musical programs and find something new there too. In music, every time when you come to music after two or five years, you find something new depending on your growth, emotional and personal. That's why music is so exciting and always interesting.
DB: Were there any times when you felt like quitting?
FL: No, of course not. Never, ever. I'm just really, deeply interested in music. I think God gave me two major presents: (the ability to) to compose and to play music. For any treasure in the world, I would not change my profession.
DB: So you'll be performing for David L. Abell Piano Masters Series on Thursday. Can you tell me a little bit about the pieces you have prepared for the evening?
FL: The program is only 45 minutes so I decided to have an all-Russian program. I will feature my own compositions, like "Old and New," "Sonata in C Major" and several pieces from Tchaikovsky's "The Seasons" – these pieces are so beautiful. I thought it would have some sense to do a Russian program.
DB: What are some words of advice you think are helpful to students pursuing music?
FL: If you cannot live without music, then go ahead and do your best to pursue (it). But if you're not quite sure or quite dedicated, if you're distracted by other things from pursuing music, then it's best to think about another career. Music requires a total love and dedication.
DB: How do you hope to inspire future musicians?
FL: First of all, they have to listen to a lot of wonderful performers, and there are a great number of them. They need to be excited about what they hear and need to learn from their favorite performers. They need to understand the literature around their music, the culture, the context – it's all connected. You can't take and play baroque music without knowing what the architecture was like back then, you have to immerse yourself in the music's history.
Del Rosario is the 2018-2019 prime content editor. She was previously an A&E staff reporter.
Del Rosario is the 2018-2019 prime content editor. She was previously an A&E staff reporter.