'Songs of Ourselves' spotlights diversity with concerts, breakout panels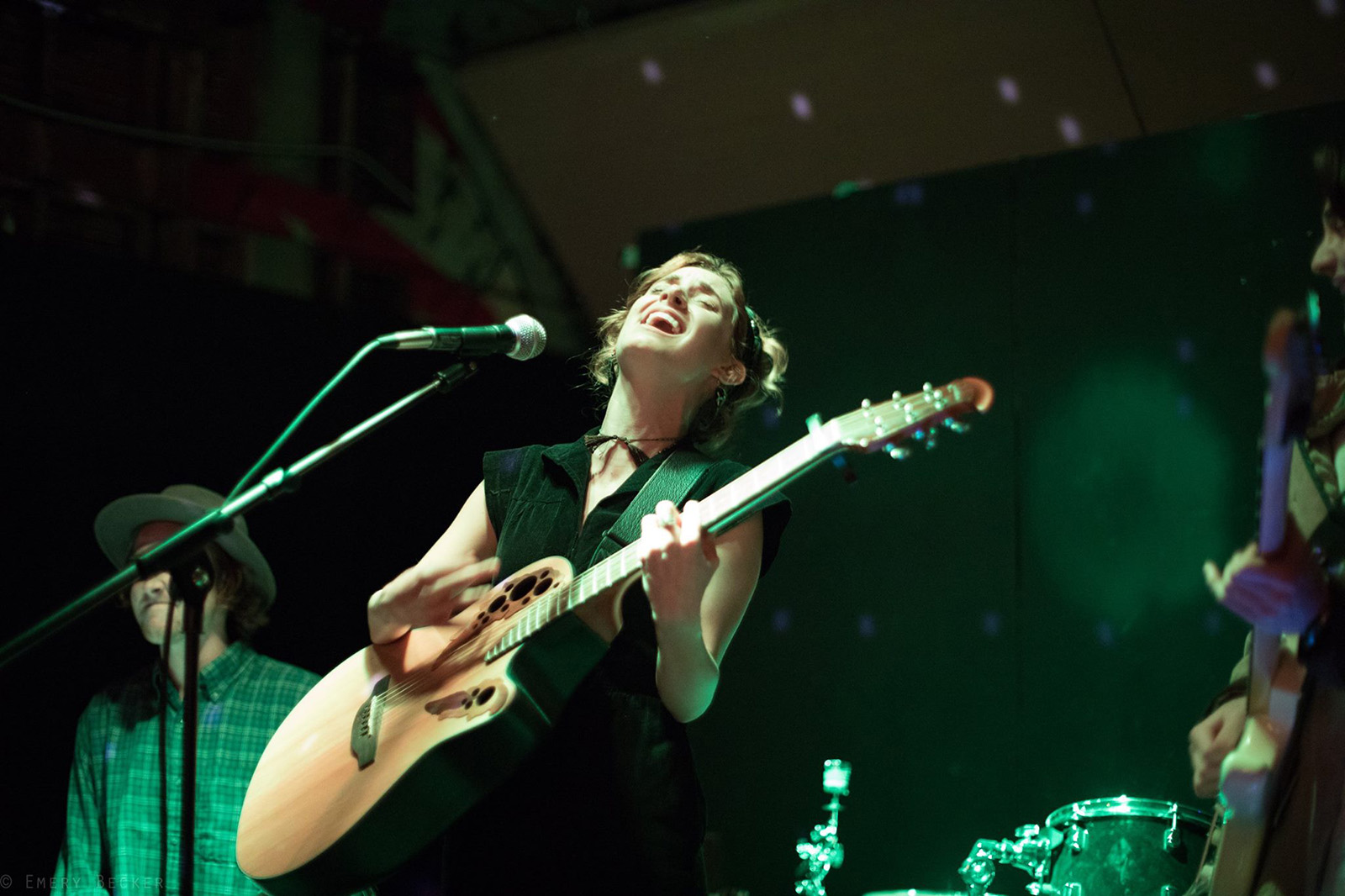 Alumna Eva B. Ross will headline the concert at the end of the all-day music event, "Song of Ourselves" on Thursday. She said she aims to write songs about the female experience that go beyond romance, writing about other topics such as female friendships. (Courtesy of Emery Becker)
Librarians usually shun patrons for making noise, but Thursday the sounds of mariachi and baroque classical music will reverberate throughout the Music Library.
"Song of Ourselves" will be an all-day event featuring several concerts and breakout discussions to promote diversity in the music industry. The event will also feature an evening gala with a showcase from the UCLA Balkan Women's Choir, Thelonious Monk Institute of Jazz Performance ensemble and alumna Eva B. Ross, the show's headliner. The program is part of the Herb Alpert School of Music's initiative to spur more discussion on representation within the school, said Juliana Gondek, associate dean for equity, diversity and inclusion at the Herb Alpert School of Music.
"Diversity is a reality of music. Music is so universal and cannot be separated from diversity," Gondek said. "We wanted to show within our faculty we cover so much ground between all types of music and span a lot of different social cultures, too."
The concerts taking place before the evening gala will feature musical performances from several groups on campus, such as the Near East Ensemble, which practices Arab music, and the UCLA Klezmer Music Ensemble, which plays Jewish Eastern European folk music. In between concerts, Gondek said attendees can participate in discussions on topics like being a minority in the music industry and music education for children from low-income areas.
One of the planned panels is a Q&A session with Jennifer Leitham, a transgender jazz bassist who achieved significant fame as a performer before her transition. Another panel led by Candace Hansen, a doctoral student in musicology, will facilitate discussion about teaching music in a highly politicized climate.
"We thought about having a diversity concert, but we thought the school can do more than that," Gondek said. "We can celebrate diversity by also offering breakout sessions and talking about how diversity affects music, whether it be through the research, scholarship or experience."
Hansen, one of the breakout session panelists, will speak about her experience teaching music in a tense political climate and bringing activism to music education. As a queer, gender non-conforming musician, Hansen said she will speak primarily on her experience with social advocacy in relation to arts education.
Hansen said teaching gives her a chance to serve communities that often get left behind. During her free time, Hansen said she teaches drums to people who otherwise would not have access to a personalized music education, such as trans youths.
"I am very intentional about the way I embody power on stage and as an educator. I do not shy away from talking about my class status, and my gender and sexuality," Hansen said. "I try to model how I embody power as a creative worker."
The event will also allow musicians in the Bruin community to bring forward their own narratives of diversity, Gondek said. For instance, Eva B. Ross said she has stressed writing songs that speak more about the female experience. Because the female perspective is often underrepresented in music, she said it is important for her to write about her life beyond romance and about other topics like female friendships.
"Many people dismiss me as the girl that sings about love, but I am proud to say not a single song on my EP is about love," Eva B. Ross said. "It was not intentional, but there are so many other stories and inner dialogues that are about women written from a female perspective."
Hansen said "Song of Ourselves" won't be the final step in improving diversity within the musical community on campus. Discussions about diversity are necessary to figure out what issues of representation need to be addressed, but they must lead to concrete actions that help marginalized communities on campus, she said.
"The discussion of diversity opens the door of real world experiences, but we need to see what the university can do beyond discussing diversity to promote inclusivity and implement change on campus," Hansen said. "This event is a great first step and I am excited to see what other conversations come out of it."