The Unlikely Candidates bring high energy show to late-night dancers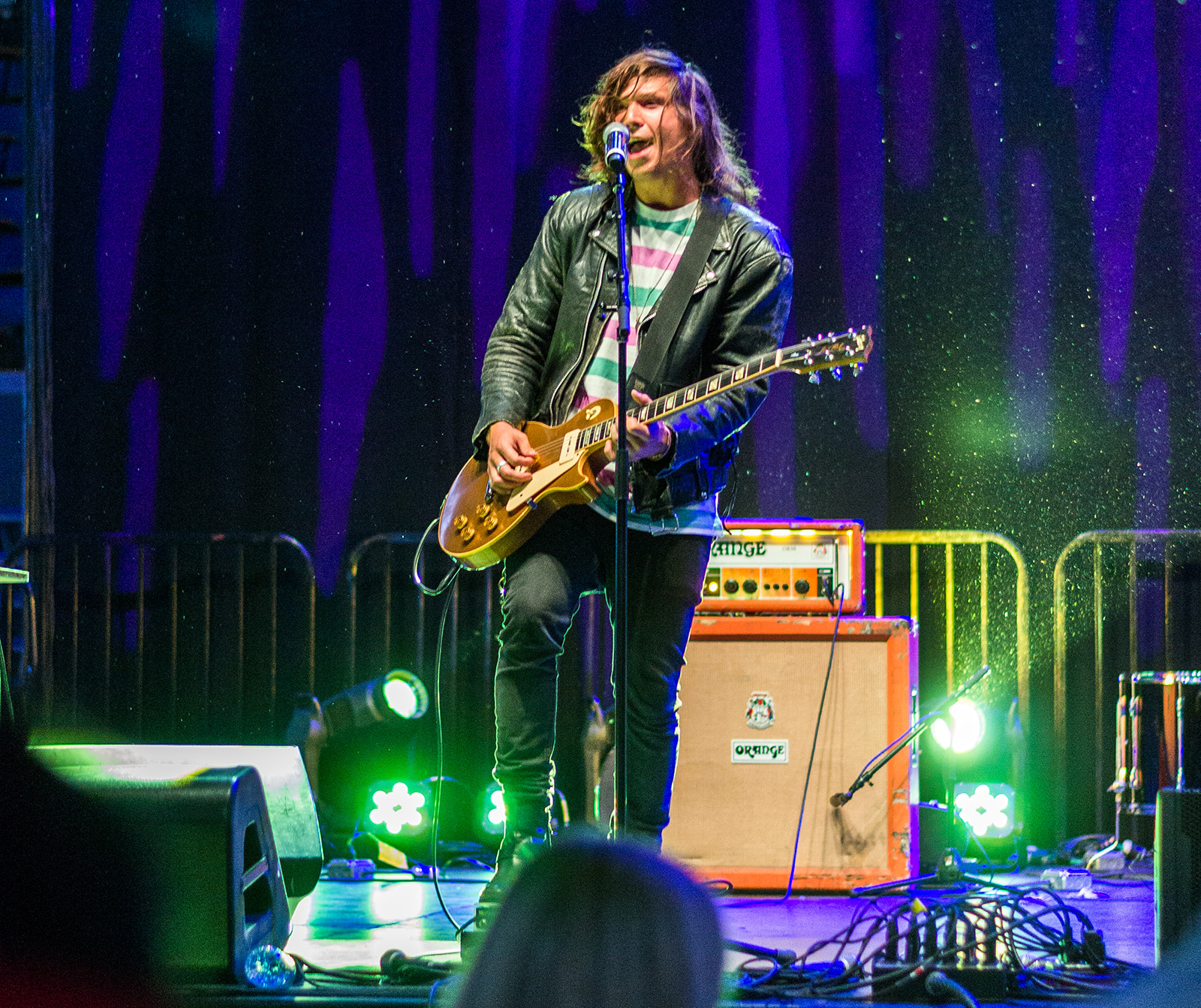 The Unlikely Candidates started their set with a dramatic entrance complete with loud drums and flashing lights. The indie rock band performed songs off their EPs as well as a cover of Childish Gambino's "Redbone." (Bilal Ismail Ahmed/Daily Bruin senior staff)
The Unlikely Candidates' high-energy performance began with a dramatic entrance – the loud banging of drums, flashing lights and lead vocalist Kyle Morris running onto the stage in a cheetah-print jacket.
The indie rock band got its start in 2008 and later signed with Red Music, a division of Sony Music Entertainment. The group will be on tour throughout May with stops in Colorado, Tennessee and their home state of Texas.
Paige Black, director of public relations at the Pediatric AIDS Coalition at UCLA, said prior to their performance, the band members requested to hold the meet and greet with the children present at the event. The members took selfies with the children and shared tour stories that included throwing cake in each other's faces and setting fireworks off backstage.
"We're super impressed that the performers would take note of the little things of our event," Black said.
The band then took the stage, rallying weary dancers with their indie rock vibe. The set featured the band's songs, including "World in My Pocket" and "Follow My Feet," as well as a cover of Childish Gambino's "Redbone," with which the crowd sang along.
Later in the show, the band encouraged the dancers to keep moving with their song "Oh My Dear Lord." Members of the Pediatric Aids Coalition stood on tables situated throughout the main floor and led participants in a choreographed dance that involved air punches and hair whips. The band joined the other dancers, jumping across the stage and kicking the air.
"I've been watching your dance moves all night; I might have to break out a few of my own," Morris said, addressing the dancers. "Dance with me, UCLA."