The Quad: Tips for Weekend 2 from veteran Coachella-goers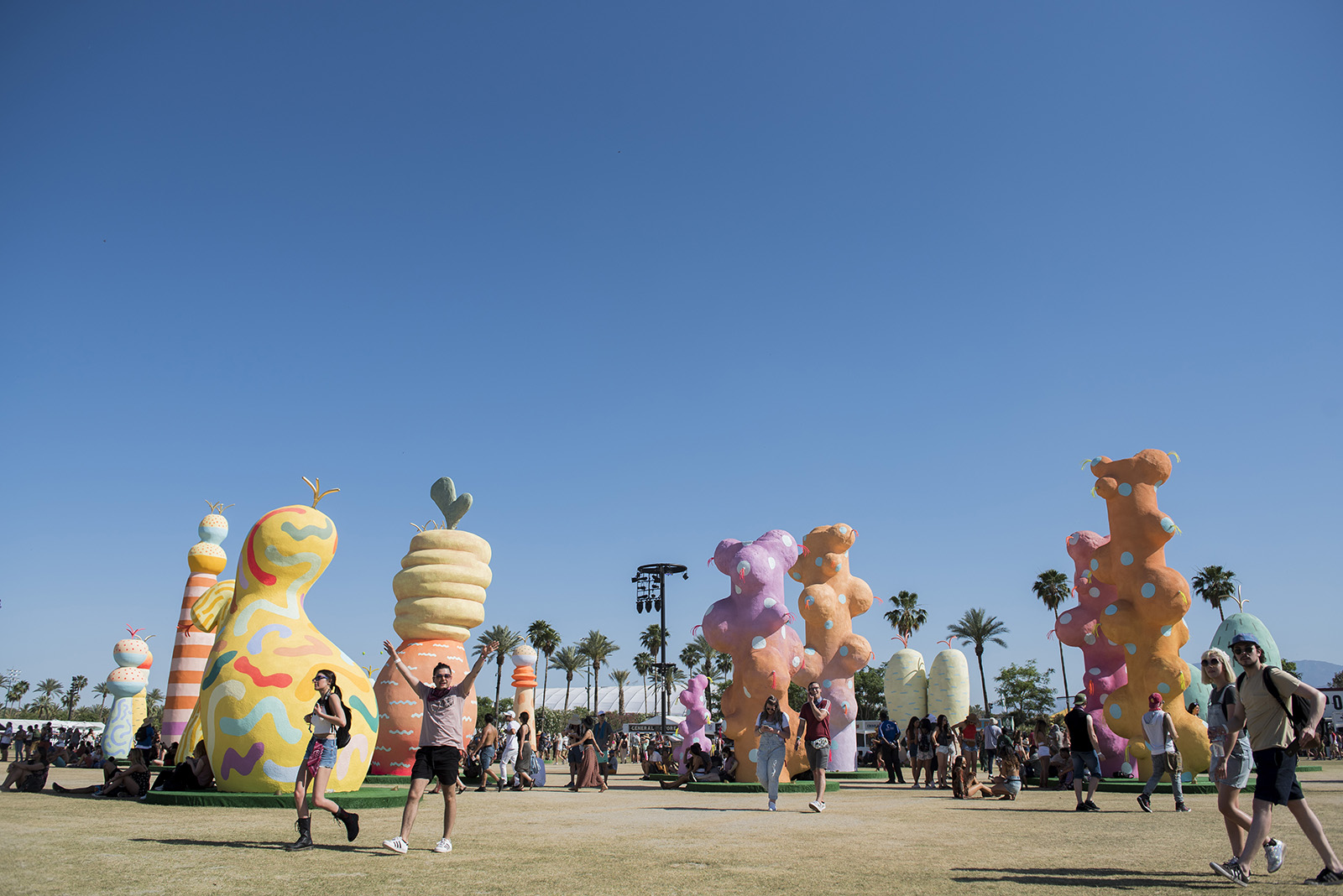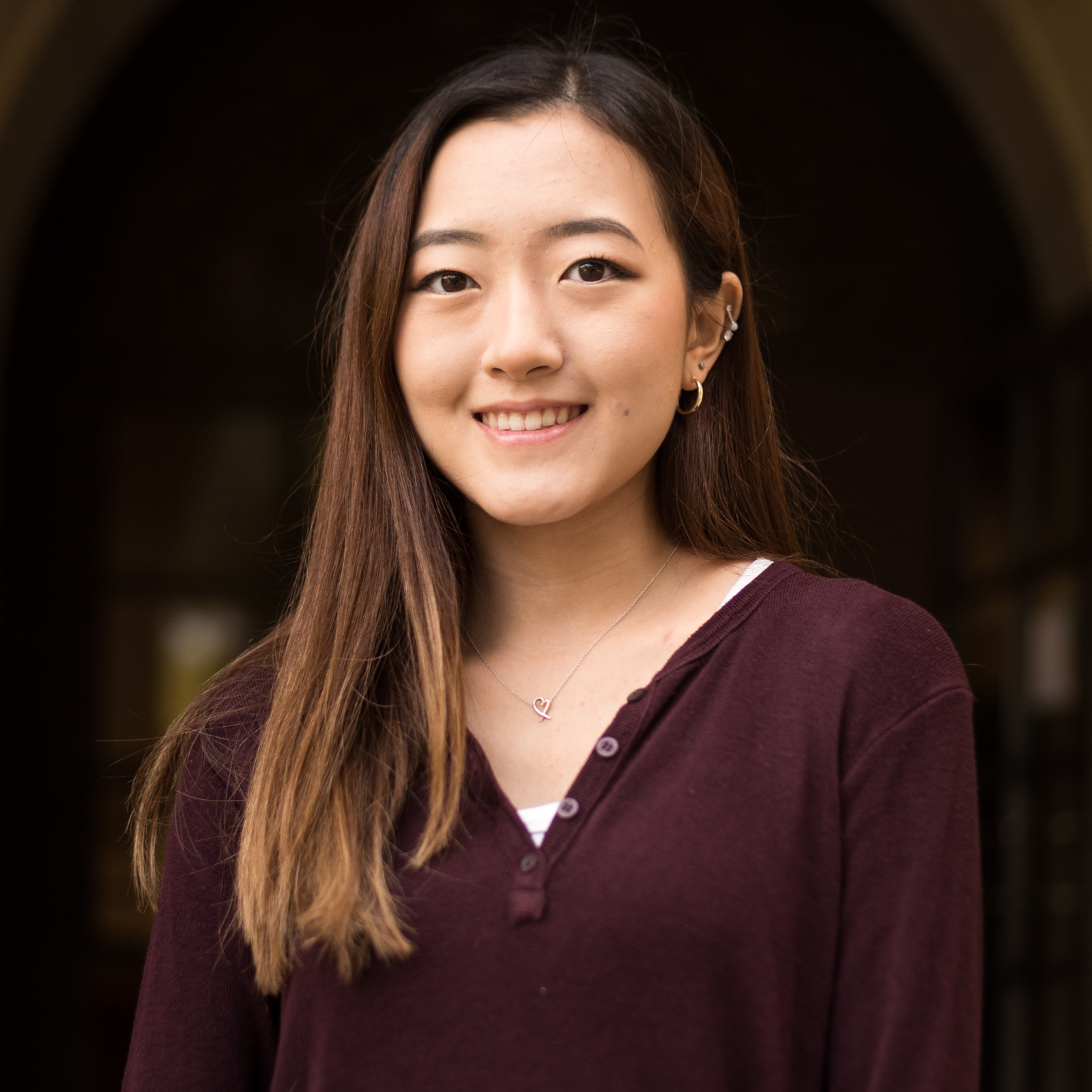 April 19, 2018 11:45 p.m.
Many UCLA students spent this past weekend basking in the golden sun, adorned in colorful glitter, quirky sunglasses and grooving to big names in music like Beyoncé and The Weeknd. These students comprise a small portion of the thousands of music lovers that travel from around the world to the balmy deserts of Indio, California, every April.
While the rest of us tried to indulge in some of the magic through 15-second Instagram stories of performances and cute Snapchat selfies, others are getting hyped for their own Coachella journey that will ensue this weekend. What's the best way for weekend two attendees to live out their Coachella experiences to the fullest potential? Learn from the experienced: those who are still recovering from their crazy weekend one.
Most people will choose to either house themselves off-site in hotels or Airbnbs, or camp. If you choose the latter option, getting to the campsite as early as possible is imperative, according to third-year microbiology, immunology and molecular genetics student Namita Raghavan.
"We actually got there Thursday around 6 a.m. because the lines to check in get super long," Raghavan said. "Plus, if you get there early, you can get a good spot near food, bathrooms and the entrance."
Maureen Sampson, a Ph.D. student in molecular toxicology, took an alternate approach and stayed in an Airbnb that was a walking distance away the festivity.
"We got up early in the morning and did our ID check to beat the line before everyone woke up," Sampson said.
Festival organizers perform this check to verify that attendees are of legal drinking age before they go to purchase drinks at the festival.
How do you navigate a festival that covers over 600 acres and accommodates more than 100,000 attendees? Sampson advises going to the information stands, where maps will be distributed.
"They don't advertise it, but the maps are very helpful, especially on the first day when you are completely unfamiliar with the land," Sampson said.
She also suggests going to the festival with a "low pressure group" with flexible commitment, where you are not forced to compromise sets you want to see, in order to have a more enjoyable time overall.
"Don't feel like you can't split off with your group if you want to see different shows, because this event encourages you to meet lots of new people and enjoy the music together with the audience around you," Sampson said.
Sampson stressed, however, designating a specific meeting spot before you split with your group: The high concentration of people in one space and the terrible cell phone service can make it difficult to find your friends later on.
With all the bustle and excitement of the scene around you, it can be easy to put self-care on the back burner. Three days full of nonstop music, dancing and desert heat can be extremely physically taxing, and executing proper methods of self-care and taking time to recharge can make a huge difference in your overall experience, and importantly, how quickly you can pick yourself back up into the rhythm of daily life.
Sampson put checks on herself throughout the festival by taking occasional breaks at the Airbnb to nap and recharge before heading back to the festival.
"Find time to go lay down if you are going to all three days of Coachella," Sampson said. "People lay down anywhere and everywhere at this event, and it's not even weird. It makes a huge difference, not being on your feet the entire time."
The weather of the venue is something to take note of, and it is important to dress and prepare accordingly.
"It's pretty much burning from 8 a.m. till 5 p.m., so bring hats and sunscreen, Raghavan said. "By night, it gets pretty cold since it's a desert, so either stay in large audiences for body heat or bring a jacket."
As riveting as spontaneity sounds, going into Coachella without a proper plan or somewhat of a structured schedule welcomes chaos during the actual festival. Setting aside the full time for the artists you particularly want to see is important since most sets are short. You want to plan out your time in order to get there early, especially if the artist is on the main Coachella stage. Raghavan suggested aiming to see the beginning of one set and the end of another in the case of a time conflict between two different sets, as the beginning and the end are typically the best part of the set.
Coachella may have initially attracted people for its incredible lineup of artists and dynamic fashion and art scene, but there seems to be a growing incentive to attend the festival for the crazy lineup of food caterers that is almost as impressive as the lineup of performers.
Raghavan primarily focused on finding nutritious food for cheap prices, and particularly enjoyed the "Mom's Spaghetti" popup shop they had.
"It was a good deal and (got) bonus points for the Eminem reference," Raghavan said.
Nerissa Low, a second-year physiological science student, recommended that weekend two attendees try a range of different foods at the festival. Some of her recommendations included the festival lemonade, churros, poke and lobster mac.
Coachella's off-stage attractions, ranging from the food stands to the art exhibits to the interactive booths and fireworks, all make the event much more than a music festival.
Low suggested stopping by The Antarctic dome, which projects space visuals inside. As a bonus, it's air-conditioned. As for the art exhibitions, Low said she especially enjoyed exploring rainbow swirl tower, which festival-goers can enter to look out over the grounds in.
Sampson also stopped by a Sephora tent in the mornings before the start of each day. There, visitors can get their hair done in braids, buns and can even add color for free. Metallic makeovers are also offered. The best part about this tent however, was the free WiFi and air conditioning, Sampson said.
Even with the heat and lack of phone service, Coachella has a special way of bringing people together, creating an ethereal world away from the daily humdrum of work and school. People are friendly, in a good mood, and are open to making new friendships and relationships, Sampson said.
"In such a tight and hot space, there would be the occasional shoulder bump or the accidental foot stepping, but everyone was willing to brush it off because we knew Beyoncé wouldn't want us to fight," Sampson said.
To make this experience a truly immersive one, Raghavan suggests limiting distractions. She tried to get all of her work and school responsibilities taken care of before she left for the festival so she could focus on the experience.
"During the actual festival, I either had no cell phone battery or little signal, which was annoying at first, but I realized that it made the whole experience more enjoyable because I was focused on living in the moment," she said. "I'm so attached to my phone so I totally understand the urge, but definitely try to limit it as much as possible and just take in the whole experience because it's that immersive for a reason."