Grad student looks into epidemic of outbreak narratives in media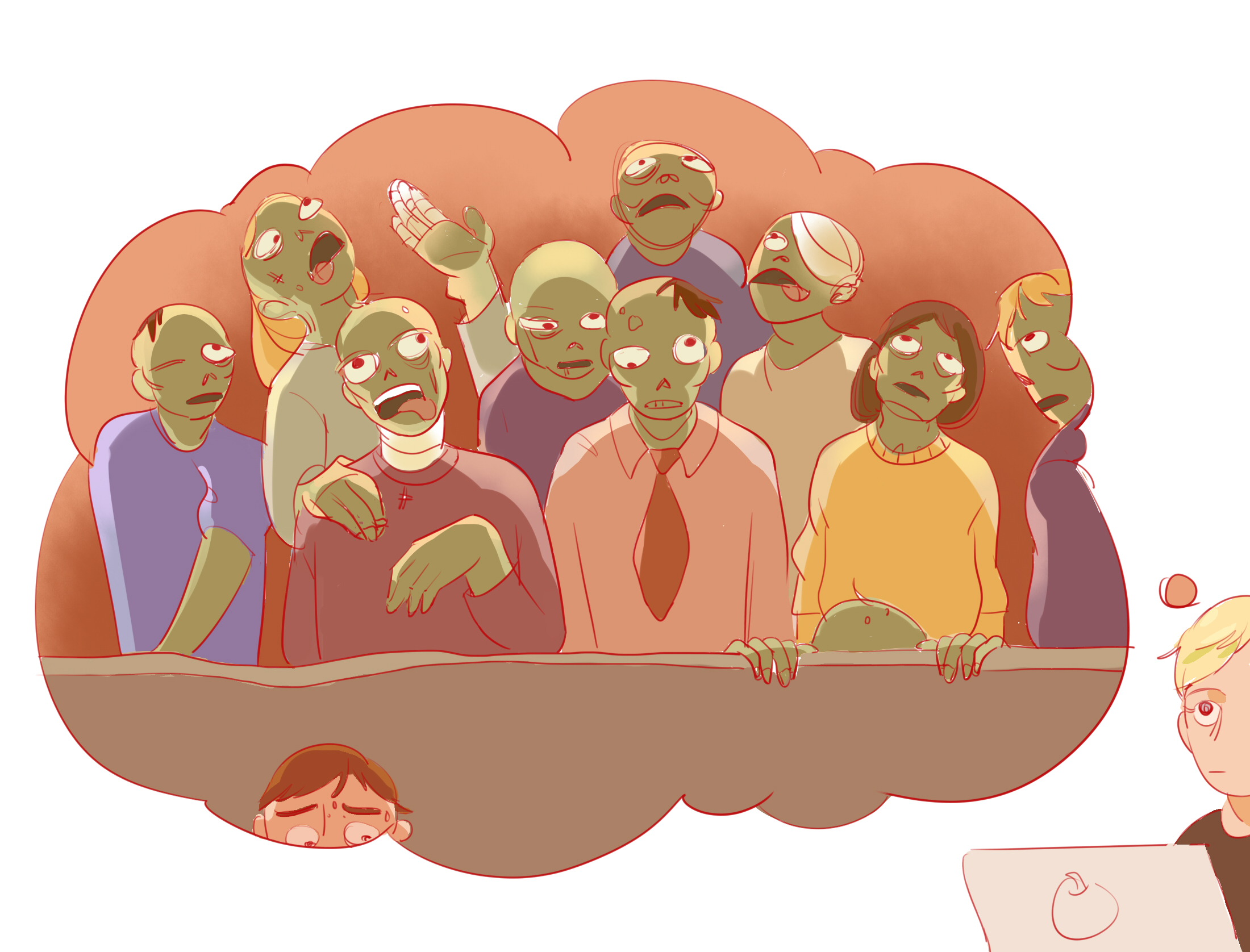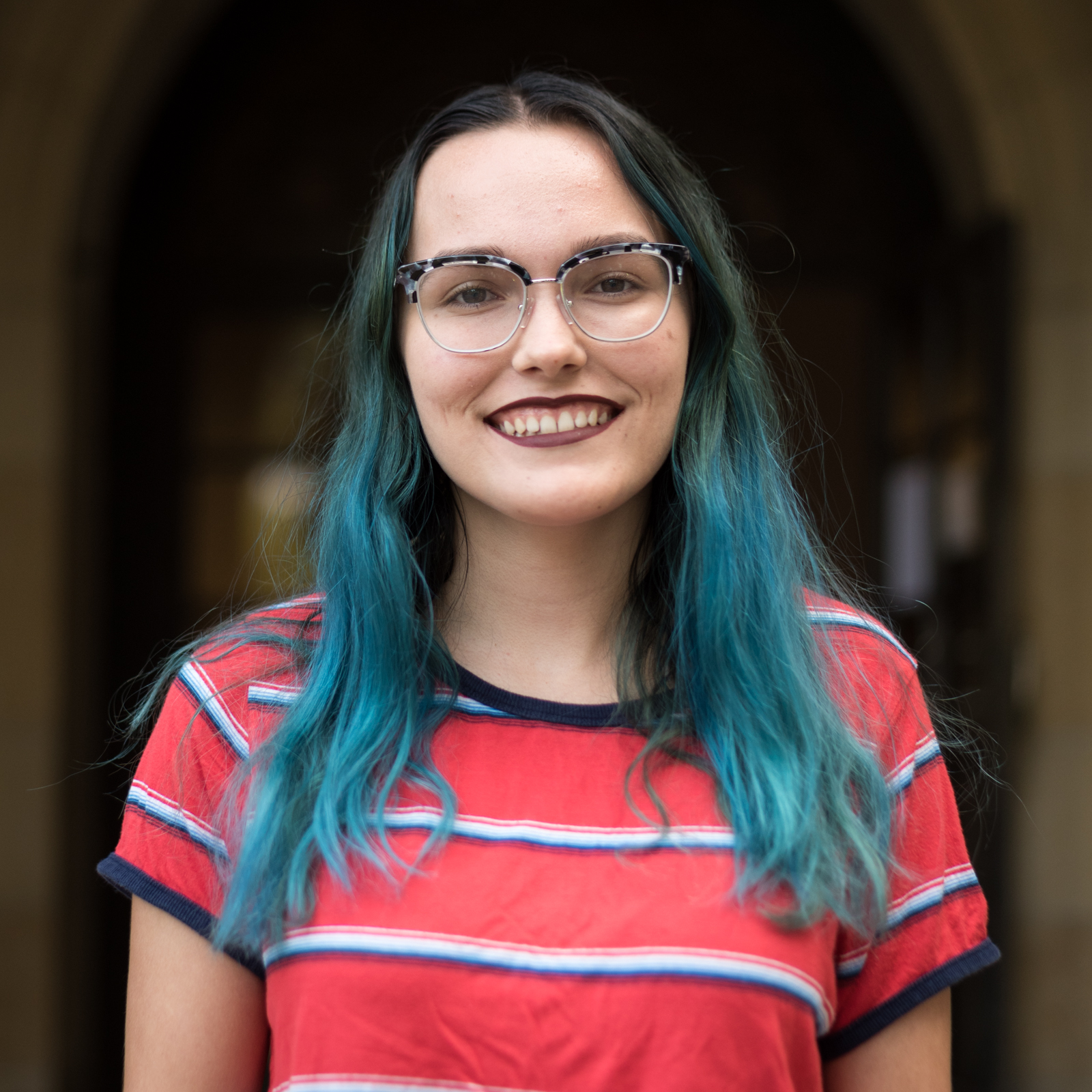 April 15, 2018 10:56 p.m.
Dahlia Schweitzer received an email from UCLA in 2014 announcing the school's intent to handle any possible cases of Ebola on campus.
That year, many Americans refused to ride the subway and avoided other public spaces for fear of coming in contact with the disease, Schweitzer said. After witnessing these reactions, Schweitzer wanted to examine how similar scenarios play out in popular media.
The graduate student in film and television is currently teaching a class at UCLA on her book, "Going Viral: Zombies, Viruses, and the End of the World," which considers the fears at the root of outbreak narratives – stories in which an epidemic ensues – in media. Schweitzer, who grew up during the aftermath of the AIDS epidemic and then observed the public reaction to the Ebola outbreak, became interested in studying where the alarm over potential outbreaks originated. The panic in America was out of touch with the possibility of actual danger, she said.
"I was interested in how (the AIDS epidemic) would manifest in our cultural conscious – the notion that now intimacy is dangerous, blood is dangerous," Schweitzer said. "That encouraged me to dig into it and see what I could find."
The first part of the book focuses on globalization and people's concern that the increasingly connected modern world is becoming more and more vulnerable to spreading infection, she said. One of her case studies compared the film "Outbreak" from 1995 with "Contagion" from 2011 – in "Outbreak," the virus is contained within a small town, but in the later "Contagion," people must accept the fact that any virus could become global, she said.
Building off the fear of globalization, Schweitzer then looked at how the media portrays people's fear of terrorists, especially with regard to how terrorist organizations might utilize a viral outbreak as a biological weapon, she said. Such a plotline shows up in television programs and miniseries, including "Covert One: The Hades Factor," in which bioterrorism leads to an outbreak of Ebola, as well as in episodes of "The Blacklist" and "Madam Secretary."
Schweitzer said another type of outbreak narrative depicts the eradication of society due to a destructive virus, seen in shows and movies such as "The Walking Dead" and "I Am Legend."
Viewing outbreak narratives from the comfort of one's home provides a cathartic pleasure, Schweitzer said. Survivalist narratives portray a version of life without the trivial aspects of modernity: In post-outbreak worlds, matters such as student loans and mortgages are negligible, for instance, and all that matters is survival, she said.
"It's a way of really honing in on the most important things without the nonsense of 21st-century life," Schweitzer said.
Gail Torr, who promoted the book, said outbreak narratives present a way for people to work out their anxiety concerning potentially disastrous situations. The narratives rarely leave the world entirely decimated, which she said presents an optimistic solution to people's fears.
"It's a place for people to play out their own narrative and see themselves in the characters and how people react," Torr said. "It's a way to scare themselves and soothe themselves."
English professor Ursula Heise, however, said consuming outbreak narratives could potentially leave younger generations with an unrealistically bleak outlook on life. This is due to the fact that some dystopian stories have grim endings, such as "1984" by George Orwell, Heise said. In order to combat the negative messages, Schweitzer said she tries to teach her students to approach the media they interact with in a more critical way instead of simply accepting what is presented to them.
Though some people might view Hollywood as a pocket of escapism, outbreak narratives can often reflect, and even amplify, issues in real life, Schweitzer said. One such issue is the implicit – and occasionally explicit – racism seen in such media, she said.
For instance, "Covert One: The Hades Factor" presents al-Qaida as representative of the Middle East as a whole. Some other films feature crude stereotypes, such as a Chinese chef with poor hygiene causing the epidemic in "Contagion" and monkeys from Africa infecting white Americans in "Outbreak."
Denise Mann , a professor in the School of Theater, Film and Television and Schweitzer's adviser on the project, said Hollywood tends to portray the current cultural adversary as the antagonist, a trend which began with films depicting Russians as the enemy during the Cold War.
Schweitzer said the media is ingrained in the cultural conscious, so fictional narratives have the potential to impact how people view others. The alienation of others seen in such narratives can manifest in real life, such as President Trump reportedly stating that everyone in Haiti has AIDS, she said.
"You can't underestimate the impact of these kinds of narratives," Schweitzer said. "Look at how our fear (of) being manipulated makes us feel justified in disliking, despising, fearing this kind of disenfranchised other."
Snyder was previously the 2019-2020 Arts editor as well as the 2018-2019 Theater | Film | Television editor.
Snyder was previously the 2019-2020 Arts editor as well as the 2018-2019 Theater | Film | Television editor.