Former medical student brings behind-the-scene life of doctors to short film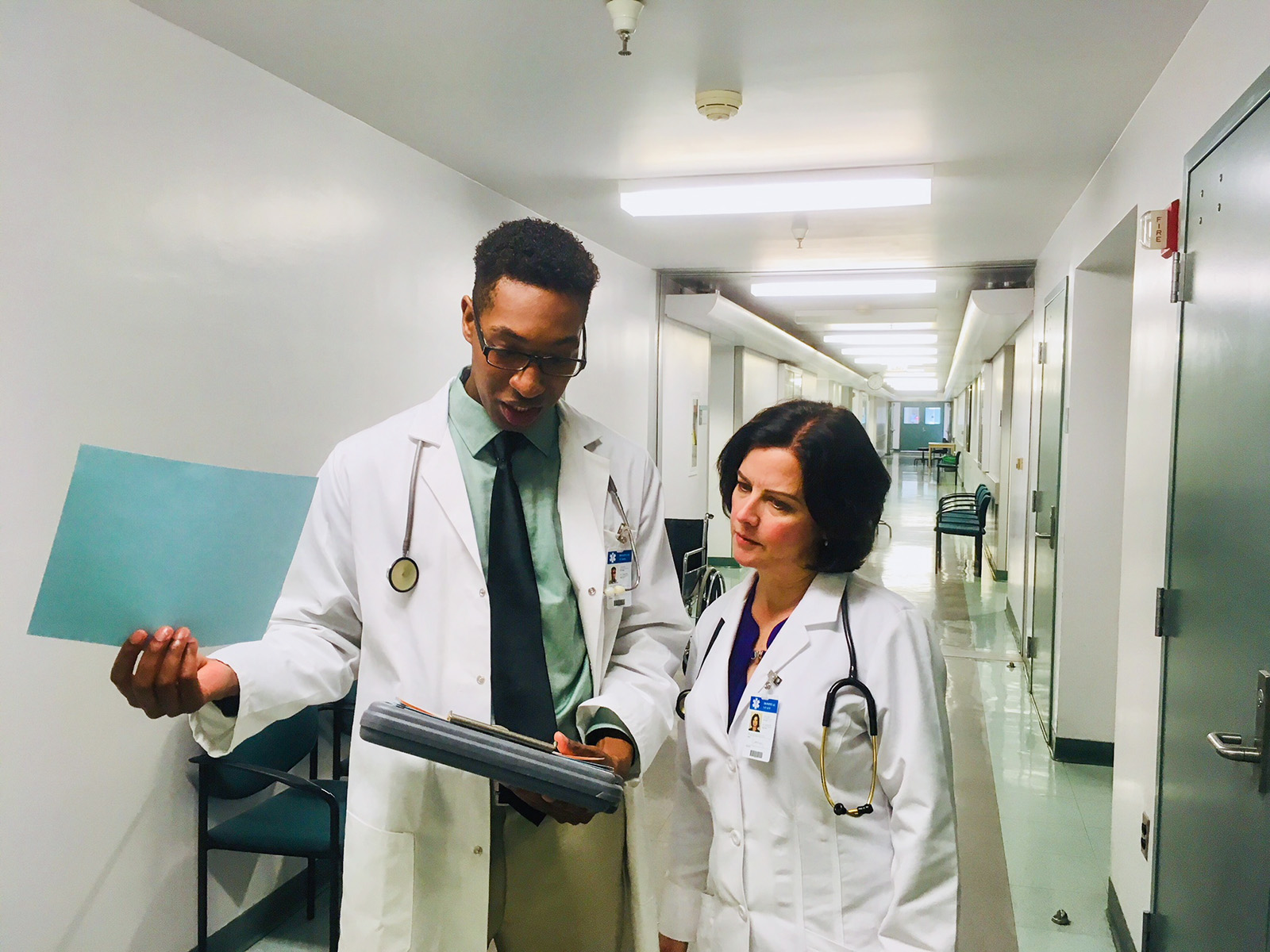 Actors Andre Jackson and Camille Harman play doctors in "Take Care," an upcoming short film directed by graduate film student, Myra Aquino. Aquino used her experience as a former medical student as inspiration for the film, aiming to display on screen the pressures faced by doctors. (Courtesy of Camille Harman)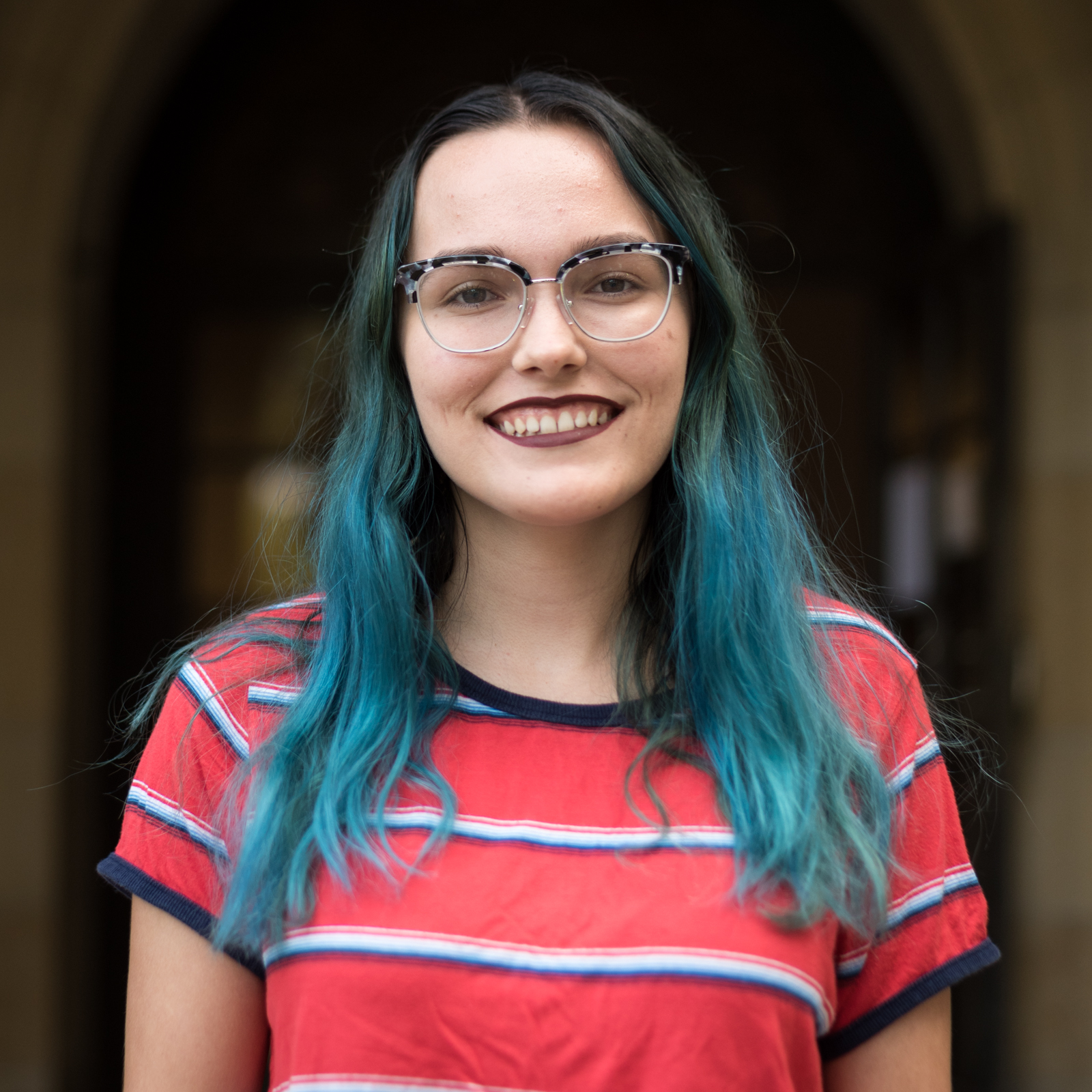 Correction: The original version of this article incorrectly stated Myra Aquino dropped out of medical school to pursue a career in film. In fact, she did not finish her residency.
Myra Aquino left a career in medicine to pursue filmmaking.
But she used her experience as a medical student to direct a short film about a group of interns in a busy county hospital.
Shot from March 17 to 21, Aquino's short film "Take Care" follows the interns as they deal with a sudden, tragic incident that puts the life of a patient at risk. Aquino, currently a graduate student in film, said her project aims to reveal the pressures doctors face while working in hospitals and evaluate the sacrifices they make for their job.
"I've always had respect for doctors, but I think it's grown and matured," Aquino said. "Through medical school, I've thought a lot about the pressures people put on themselves to succeed in medicine."
Before she became a film student, Aquino participated in an emergency medicine rotation at a bustling hospital in Bronx, New York City. With gurneys crowding the hallways and a long line of patients waiting for help, Aquino said she would get lost in the adrenaline rush of her job, often working longer than she needed to. In the film, she depicted the commotion and strain she experienced while caring for multiple patients at once.
Camille Harman, an actress in the film, was drawn to "Take Care" because of her family's experience in the medical field. Her grandfather was an orthopedic surgeon who discouraged her uncle from entering the field because of its time-consuming and stressful nature. Her connection to the medical field drew her to Aquino's realistic portrayal of the intense expectations for doctors, such as long hours and emotionally draining work.
Her role as Dr. Frances Collins, Harman said, focused on the character's communication with subordinates and interns, rather than performing surgery, to convey the complex responsibilities of doctors. Harman said she was shorter than all of the actors playing the interns she was in charge of, so she had to convey a commanding presence and exude authority. She used her character's authority to illustrate the power hierarchy within the medical field, and consequently the enormity of the health care system, she said.
Harman said she wants viewers to understand the responsibilities involved in having to both care for patients and mentor interns, a combination of tasks that patients might not be aware of.
"From a patient's side, you don't see all of that. From the doctor's side, it's very much about the volume of patients, and everything is compartmentalized," Harman said. "The machine is big, and you have to keep moving."
Andre Jackson, an actor who portrays Dr. Cole, said his character also had to balance his schedule between tending to patients and working with interns. Cole is also a closeted gay man who struggles with depression and feels unable to share his problems with his patients or colleagues due to the stigma surrounding doctors with mental illnesses, as patients tend to expect their doctors to be infallible, Jackson said.
"I really want people to see the film and understand that anybody could need help in some way," Jackson said. "Medical professionals should not be exempt from that."
Aquino said she hopes audiences question how one reconciles the sacrifices the characters make in order to help others as they balance their personal struggles with their jobs. By revealing the sometimes harsh realities of the medical profession, Aquino said the films tries to shed light on aspects of the field people might not be aware of.
"It's not an indictment toward the medical profession," Aquino said. "If anything, it's exploring the complexities of such a respected profession and cracking open the surface to see what's inside."
Snyder was previously the 2019-2020 Arts editor as well as the 2018-2019 Theater | Film | Television editor.
Snyder was previously the 2019-2020 Arts editor as well as the 2018-2019 Theater | Film | Television editor.