UCLA School of Law announces Ted Lieu as commencement keynote speaker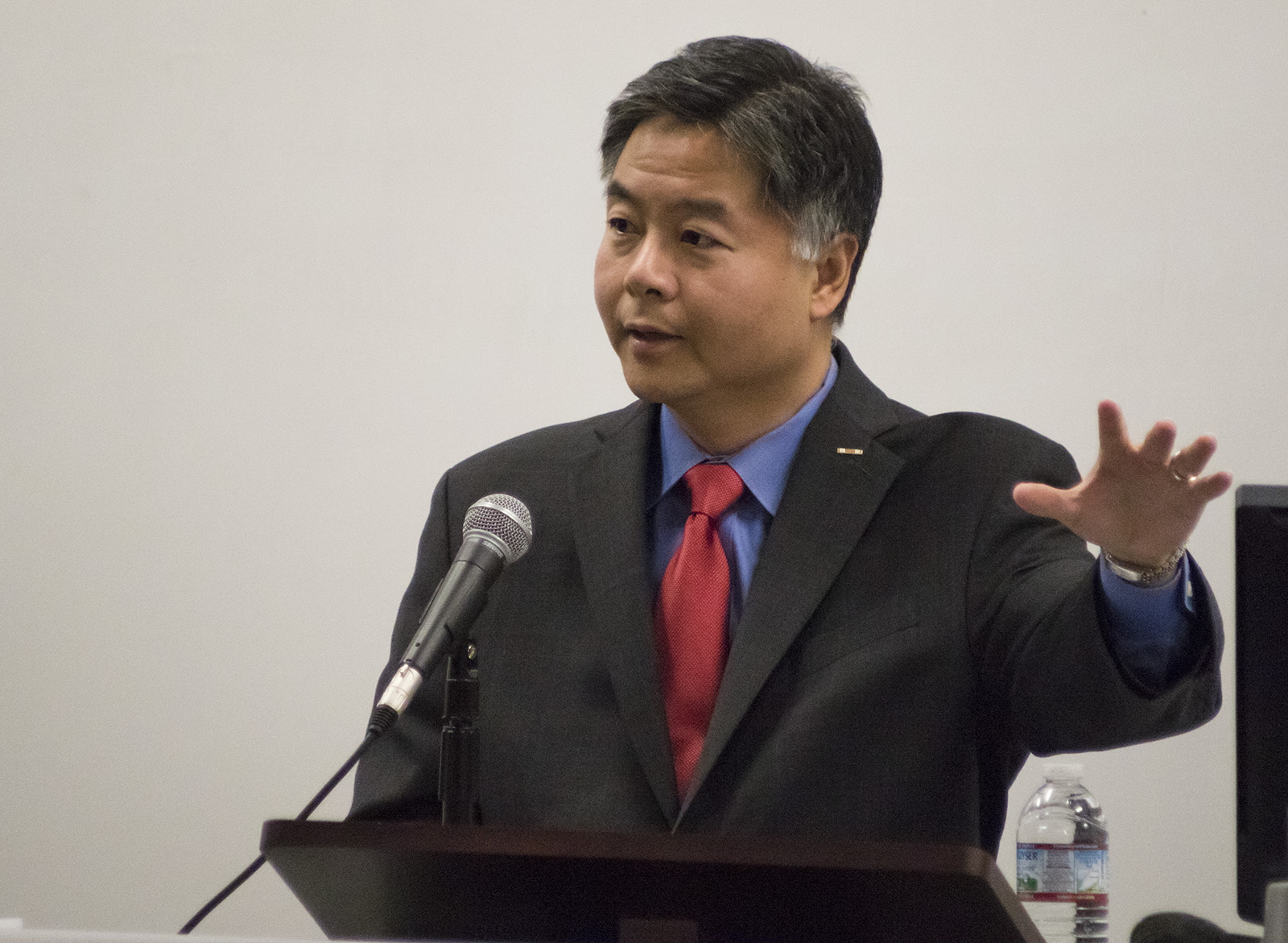 Congressman Ted Lieu will be speaking at the UCLA School of Law's 2018 commencement. The congressional district he represents includes UCLA and Westwood. (Daily Bruin staff)
Congressman Ted Lieu will be the keynote speaker for UCLA School of Law's 2018 commencement, the school announced Wednesday.
The law school invited Lieu to deliver the keynote address because of his activism in Washington and commitment to the state of California, said dean of UCLA School of Law Jennifer Mnookin in a statement.
Lieu has advocated on behalf of veterans and consumers, promoted technological innovation and worked to tackle climate change, Mnookin added.
"His dedication … as well as his outspoken advocacy for responsible leadership in Washington, D.C., are just a few of the reasons we are so pleased he will be speaking to our graduates, their families and the law school community at commencement," she said.
Since 2015, Lieu has represented California's 33rd congressional district, which includes UCLA and Westwood, and previously served as a California state legislator. He serves on the House Judiciary and Foreign Affairs committees.
Lieu will be speaking at Dickson Court North on May 11.