Undocumented Student Program provides #UndocuBruins funds to students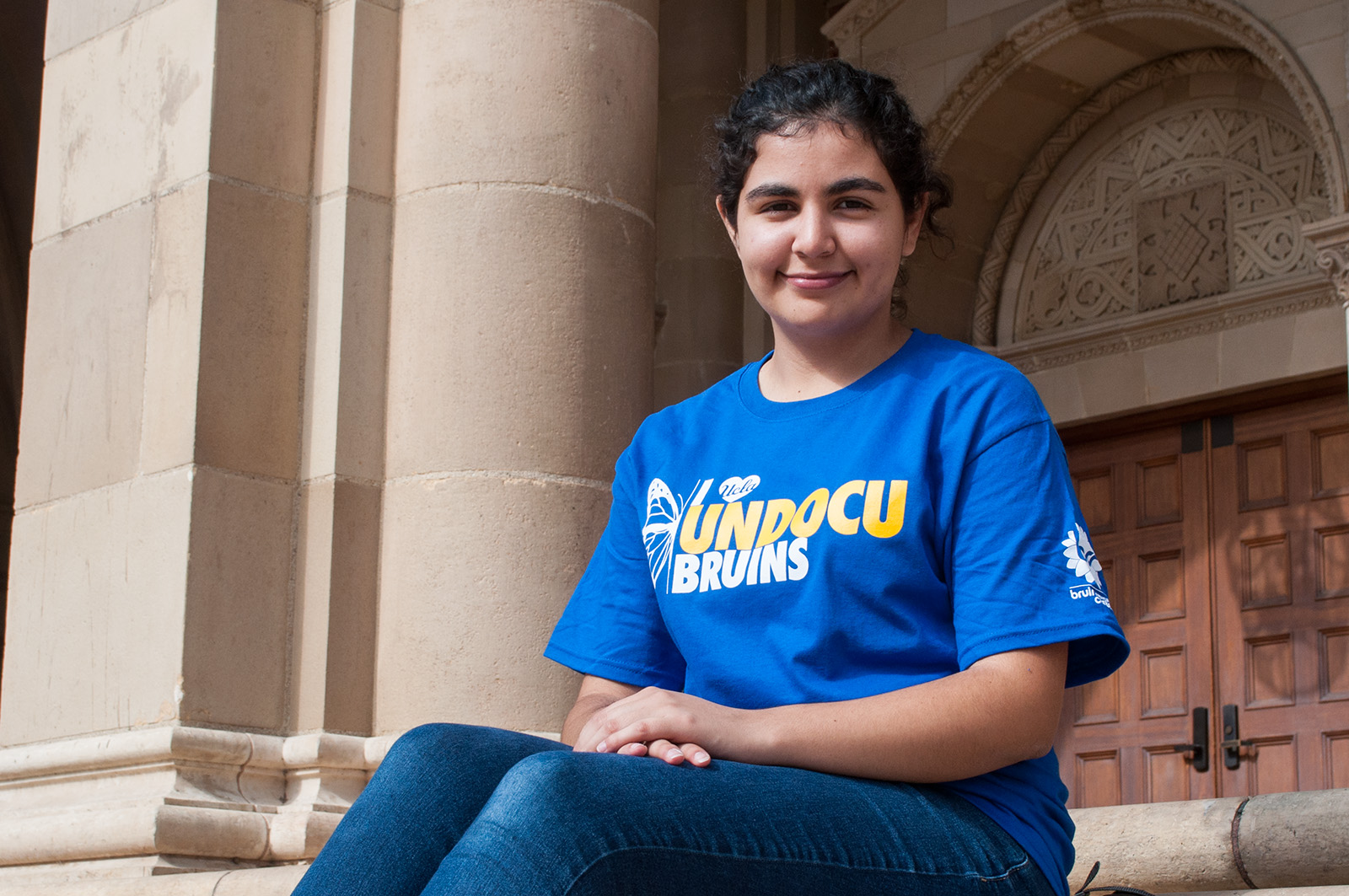 The Undocumented Student Program provided $500 in financial aid for undocumented students using crowdfunded money from the #UndocuBruins campaign, which was created by the Undergraduate Students Association Council's General Representative 1 office and USP, fundraised approximately $16,000 last quarter. (Eda Gokcebay/Daily Bruin)
The Undocumented Student Program provided $500 in financial aid for each of 19 undocumented students using crowdfunded money collected last quarter.
USP is using funds from the #UndocuBruins campaign to provide financial support for undocumented students, helping them renew their Deferred Action for Childhood Arrivals status, said Paolo Velasco, director of the Bruin Resource Center. The #UndocuBruins campaign, which was created by the Undergraduate Students Association Council's General Representative 1 office and USP, raised approximately $16,000 last quarter to provide scholarships for undocumented students.
President Donald Trump announced the end of DACA in September. The program, which former President Barack Obama created in 2012, deferred deportation for undocumented individuals brought to the United States as children. Although the program was scheduled to end March 5, following a federal court order, DACA recipients can continue to renew their status while courts review challenges to the Trump administration's decision to end the program.
Velasco said the program provided 19 students with the scholarship to renew their DACA status this quarter. He said to receive support, students must submit an application form, after which the program matches them with a legal expert to help guide them through the DACA renewal process.
Renewing DACA status can cost up to $495, according to the U.S. Citizenship and Immigration Services' website.
General Representative 1 Nicole Corona Diaz said students can also use the scholarships to pay for their college-related expenses, such as books, tuition and the cost of living in Los Angeles.
"It is our responsibility to support one of our most vulnerable populations," said Corona Diaz, a second-year political science student. "If UCLA has failed to give each undocumented (student) the aid they need to cover their college-related expenses, we as students will intervene in any and all ways possible."
Corona Diaz said she thinks it is important to keep supporting undocumented students because they cannot work legally without DACA.
"They would have to rely on privately obtained scholarships to pay for their schooling, or they would have to work various cash-paying jobs to fund their supplies," Corona Diaz said.
Corona Diaz added she hopes the funds will also be used to support students who are not eligible for DACA, such as those who failed to apply for DACA before its repeal or students without documentation brought to the United States over the age of 16.
"The money should also be prioritized to students who do not qualify for DACA, because they may need the money a lot more," she said. "We cannot solely focus our efforts on DACA because in doing so, we further marginalize the people who do not fall under DACA's protective status."
Nelson Chavez, a General Representative 1 staff member and fourth-year communication student, said assistance is also necessary because undocumented students who are not covered under the California Dream Act have to pay high out-of-state tuition.
"I cannot stress how important it is to financially support the undocumented community – having to pay twice as much money for college is not easy," he said. "Any help that they can get is crucial and appreciated."
The California Dream Act, which passed in 2011, allows undocumented students to pay in-state tuition and receive state-based financial aid and private scholarships funded through public universities.
Undocumented students are also not eligible to apply for any federal aid, including the Free Application for Federal Student Aid, according to the FAFSA website. Once DACA is repealed, many undocumented students will be unable to legally work, because they will no longer have access to Social Security numbers and other legal documentation.
Velasco said he thinks it is crucial undocumented students renew their status before DACA is repealed.
"It can take up to a year for the (DACA court case) to make it back to the Supreme Court," he said. "Until that time we are making it a priority to help the students who can't afford the renewal without assistance."
Eduardo Solis, a second-year sociology student who is undocumented, said the financial support from the campaign funds will help alleviate some of the financial pressure students like him face.
"When I first heard about (#UndocuBruins), I was thrilled," Solis said. "Having this money allocated will help us continue our education – any type of resources, especially financial resources, are beneficial to undocumented students."