Student deviates from law school norms to compete in 'Survivor'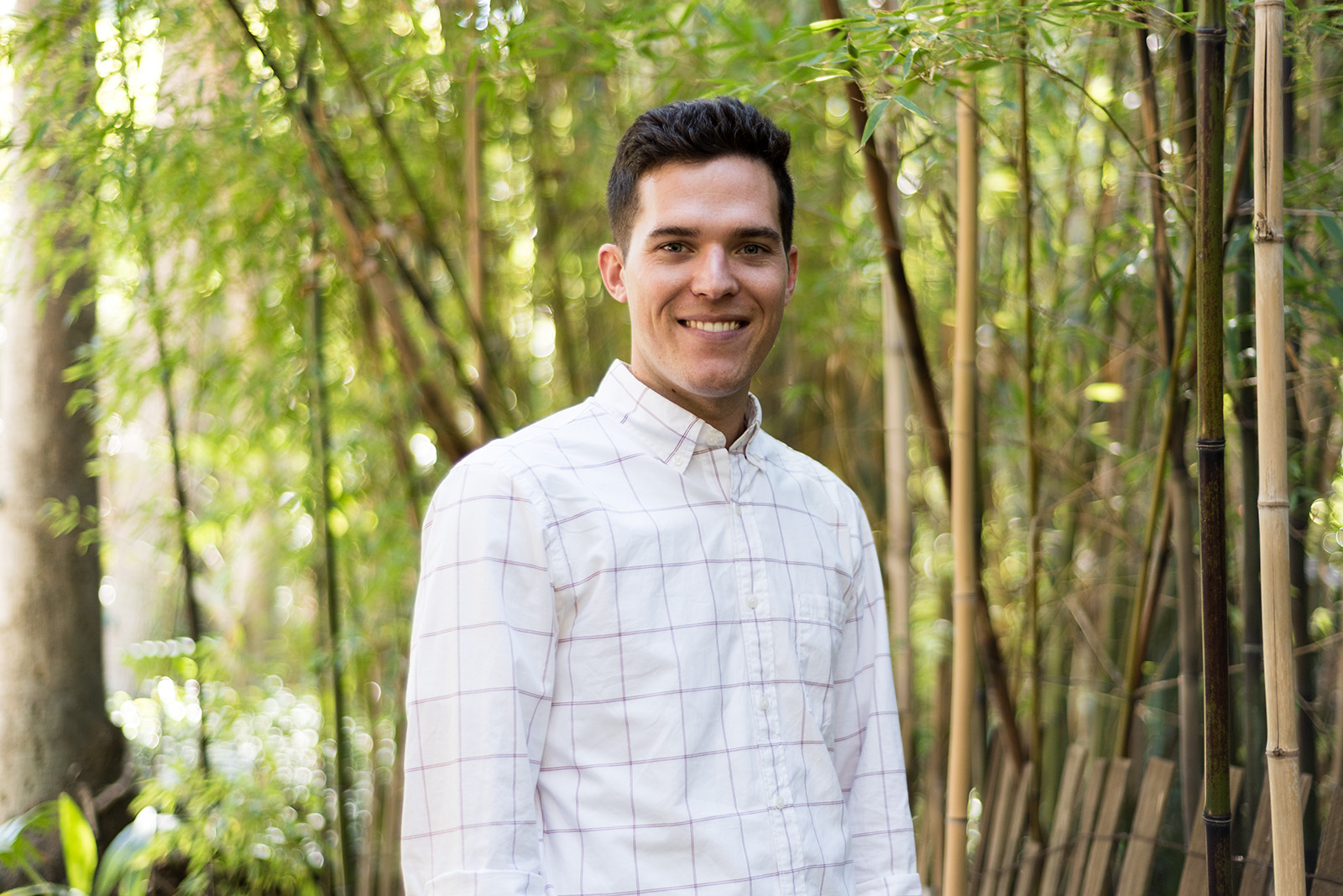 Law student Bradley Kleihege attended the 10-week Bruin Health Improvement Program for graduate students to prepare for his appearance on "Survivor: Ghost Island." He previously applied to the show five years ago, but was cut late in the casting process. (Mackenzie Posse/Daily Bruin senior staff)
Law student Bradley Kleihege spent his summer learning how to crack open coconuts instead of working at a law firm.
Kleihege, a castaway on the upcoming season of "Survivor," first watched the show at the age of 9 and has seen every season since. CBS's reality show is entering its 36th season Wednesday with the two-hour premiere of "Survivor: Ghost Island."
He understood the risk of going jobless for the summer, but as a massive fan of the franchise, he said competing on "Survivor" was worth foregoing job security. Law students typically work in a legal-focused job or as research assistants during the summer following their second year, said Emily Scivoletto, associate dean for academic and student affairs at UCLA School of Law.
"I don't have a job lined up right now, but I think the experience is one that I definitely wouldn't trade," Kleihege said.
But timing wasn't the only obstacle law school presented to Kleihege's success in the game. In order to appear less threatening, he hid that he was a law student from other castaways, instead telling them he was a graduate student studying geography. He graduated from Michigan State University in 2013 with a degree in political science, but he had more credits in geography, making it the perfect cover.
"I think most people think of law students or lawyers as very analytical … they know how to read people, they know how to ask the right questions – which is perceived in the game of 'Survivor' as being a threatening skill set," he said. "I (also) think that nonlawyers have the perception that all lawyers are super wealthy, and that also doesn't really help you win a million dollars."
Kleihege worked with Scivoletto to make sure everything was in order with the UCLA School of Law before he left for filming.
"I basically said to him, … 'We're going to take care of things for you here, I just don't want you to leave 'Survivor' with an idol in your pocket,'" she said.
Hidden immunity idols are small talismans hidden in the environment in "Survivor" that castaways can find to prevent themselves or another contestant from being voted out. Castaways sometimes do not realize they are going to be voted out, hence why they would fail to play an idol.
Kleihege applied to "Survivor" five years ago, only to be cut late in the casting process. He said getting cut inspired him to continue to follow the show as closely as possible so he would be ready if he were considered again.
"I almost made it on and then I didn't, and it was heartbreaking, and I kind of was in the mix every year after that," Kleihege said. "It just made me love 'Survivor' more."
Kleihege prepared for "Survivor" with the 10-week Bruin Health Improvement Program for graduate students at the John Wooden Center. However, neither of his instructors knew they were training him for the show.
"He was very, very quiet about it, probably because he had to be. … I did talk to him about 'Survivor' just because I was watching the show, so I knew he was a big fan," said alumnus Danny Jauregui, a UCLA Recreation trainer. "He told me he had applied years ago and he almost got on, but didn't make it."
Jauregui and alumna Elizabeth Melnikas, another UCLA Recreation trainer who still works with Kleihege, led the BHIP classes last spring. The program focuses on strength and conditioning, which Jauregui said he thinks made Kleihege a stronger contestant.
"I'm really, really excited to see how he does. I've just been telling everyone that I basically trained the 'Survivor' winner," Jauregui said. "We'll see if that pans out. I think he's going to do really well, he seems to have the right mindset."
Although law school made Kleihege a potential target, he said he thinks it provided him with skills, such as how to think on your feet and interact with people, which perfectly correspond to parts of the game. A class on lawyer-client relationships, for example, taught him how to ask the right questions to navigate interactions with other contestants.
Kleihege may not have a job lined up after he graduates from law school this spring, but he stands by his decision to prioritize competing on the show that has been a part of his life for the last 15 years. Competing on "Survivor" was an experience he said enriched him by helping him learn more about himself and the world.
"I came in with expectations that were sky high – being such a huge fan – and they were completely blown out of the water," Kleihege said. "It's a life experience where you learn a lot about yourself, you learn a lot about interacting with other people. … I think all of that stuff is so valuable in terms of interpersonal communication and interaction that it will definitely be an asset in my career."