School of TFT puts on play about Mary Stuart and Queen Elizabeth I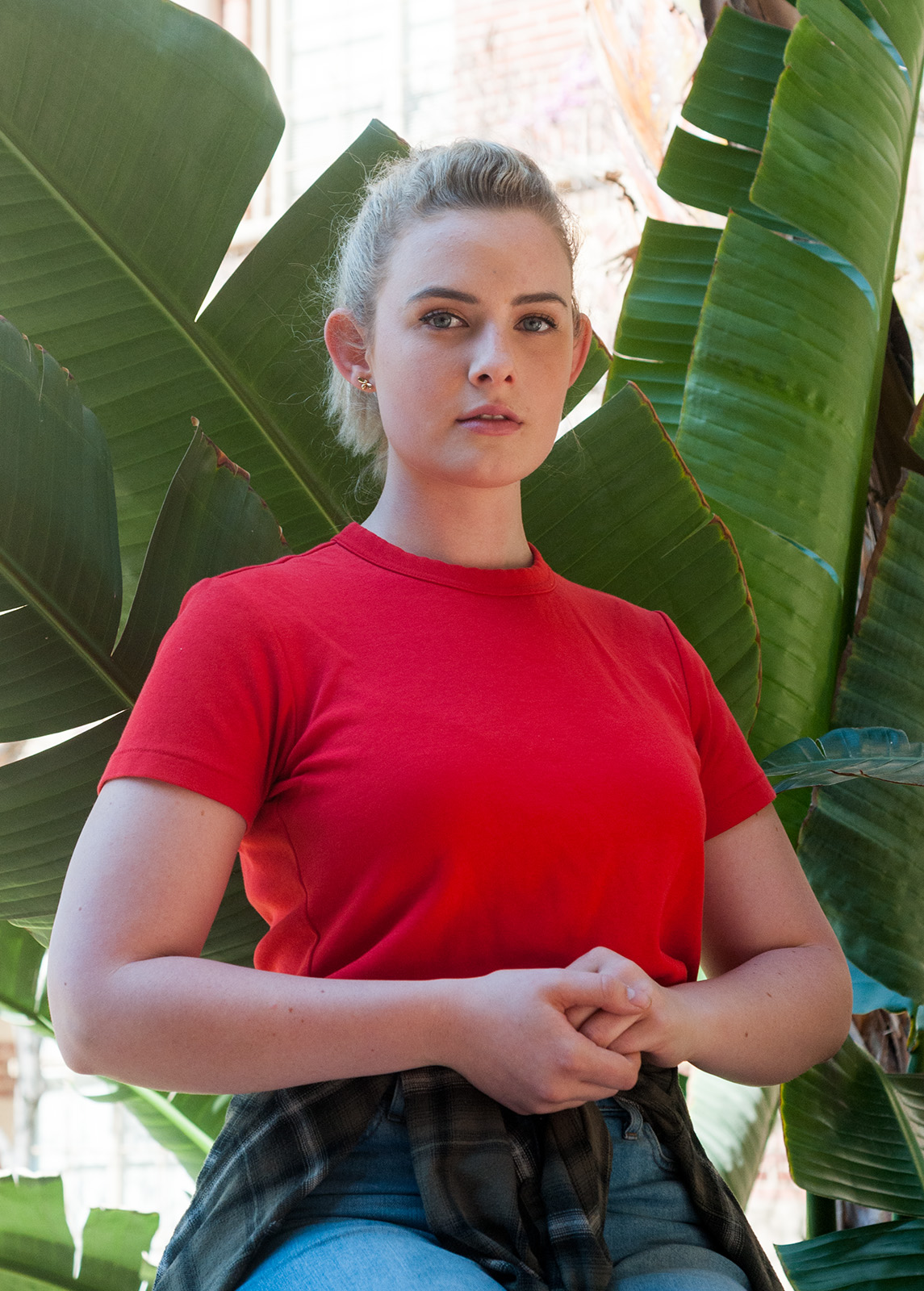 Graduate acting student Chelsea Giles plays Mary Stuart, Queen of Scots in the School of Theater, Film and Television's production of "Mary Stuart." She said the play will not depict a strictly accurate historical representation of the events that occurred during the time period, but will instead explore the relationship between the two women in the story. (Burcu Turkay/Daily Bruin)
Mary Stuart and Queen Elizabeth I never met in real life, but they will onstage.
The School of Theater, Film and Television's upcoming production "Mary Stuart" will run March 2 through March 10 at UCLA's Little Theater. The play tells the story of Mary, Queen of Scots, as she awaits her cousin Queen Elizabeth's decision about whether or not to execute her after claiming the English throne.
Although based on a true story, the play, first performed in 1800, reimagines some parts of history in order to delve deeper into the nature of the cousins' complex relationship while touching upon the struggle of women in power, said Chelsea Giles, a graduate acting student who plays Mary.
Giles said looking at a history textbook will not necessarily indicate what will happen in the play. Instead of providing an accurate historical account of events that transpired between the two queens, the play focuses on the relationship between them. In the play, the women are rivals because they both have a legitimate claim to the English throne. However, despite their conflict, they want to remain on cordial terms as cousins because according to social etiquette, they should be allies, Giles said.
"(The play) speaks to the idea of women being pitted against other women and the accidental brutality that happens when the idea of competition is taken to such an extreme extent," Giles said.
One scene shows the two women meeting for the first time to discuss Mary's fate. In reality, however, Mary and Elizabeth never met in person, said Beth Lane, a graduate acting student who plays Elizabeth in "Mary Stuart."
Their conversation is friendly at first, but later turns hostile as both women try to outsmart each other in their pursuit of the throne. The meeting also gives Mary an opportunity to try to convince Elizabeth she is not guilty of treason. Lane said the scene is an important part in driving the narrative because the meeting is the catalyst that leads Elizabeth to execute Mary when the latter cannot prove her innocence.
The interaction never takes place in real life – but in the play, it sets the scene for the impending rivalry between the two. Both women are equally strong, and it is difficult for either of them to gain the upper hand because they are equals in every way.
Conflict in the play takes place not only between both women, but also the secondary characters who side with one queen over the other. Mortimer, played by graduate acting student Taylor Dean, is a Mary Stuart fanatic who wants to help her escape from imprisonment. Mortimer must, however, keep his political affiliations hidden from his uncle, who supports Elizabeth. Eventually, Mortimer is discovered trying to free Mary, and ends up committing suicide to avoid punishment.
Though a fictional character, Mortimer is important to the story because he shows how actively advocating for one side can have consequences, Dean said. Because Mortimer is not inspired by a definitive historical figure, Dean said he did not focus too much on the way in which his character speaks or where he hails from when he was constructing his portrayal. Instead, he focused on the relationship between Mortimer and his uncle, and the fact that he is a Mary supporter among a kingdom of Elizabeth's subjects.
Aside from depicting the rivalry between Mary and Elizabeth and between citizens in the kingdom, the play also focuses on the struggles both women face as queens. In history, there is a common misconception that Elizabeth was not a vulnerable ruler, Lane said. Even though Elizabeth was in a position of power, her royal council still talked about who to marry her off to for political gain, undermining her status as a female leader. The play stays true to this part of history in order to include the relevant conversation about the historical and modern objectification of women, Lane said.
"This conversation is the same conversation that we have been having for hundreds of years if not thousands of years, which is one of the reasons why we have to tell the story today," Lane said.
Elizabeth is not the only woman who is mistreated in the play. Giles said much of Mary's reputation stems from her physical appearance. Many men want to help her because of her physical attractiveness, while others oppose her under the pretext that she bewitches men with her beauty. Mary must deal with their shallow beliefs in order to be taken seriously, Giles said. The basis for Mary's reputation is significant in showing how women are trapped because of obligation, appearance and society's expectations.
Despite the struggles both women share, they remain rivals until the end, when Queen Elizabeth decides to execute her cousin. Giles said the play ultimately focuses on people and their relationships with politics.
"I think this play reflects a deep need in humanity to have this identity through politics," she said. "It looks at what happens when (people) become so focused on the identity rather than the consequences of those politics."