Alumna's art questions authenticity of human interaction amid technology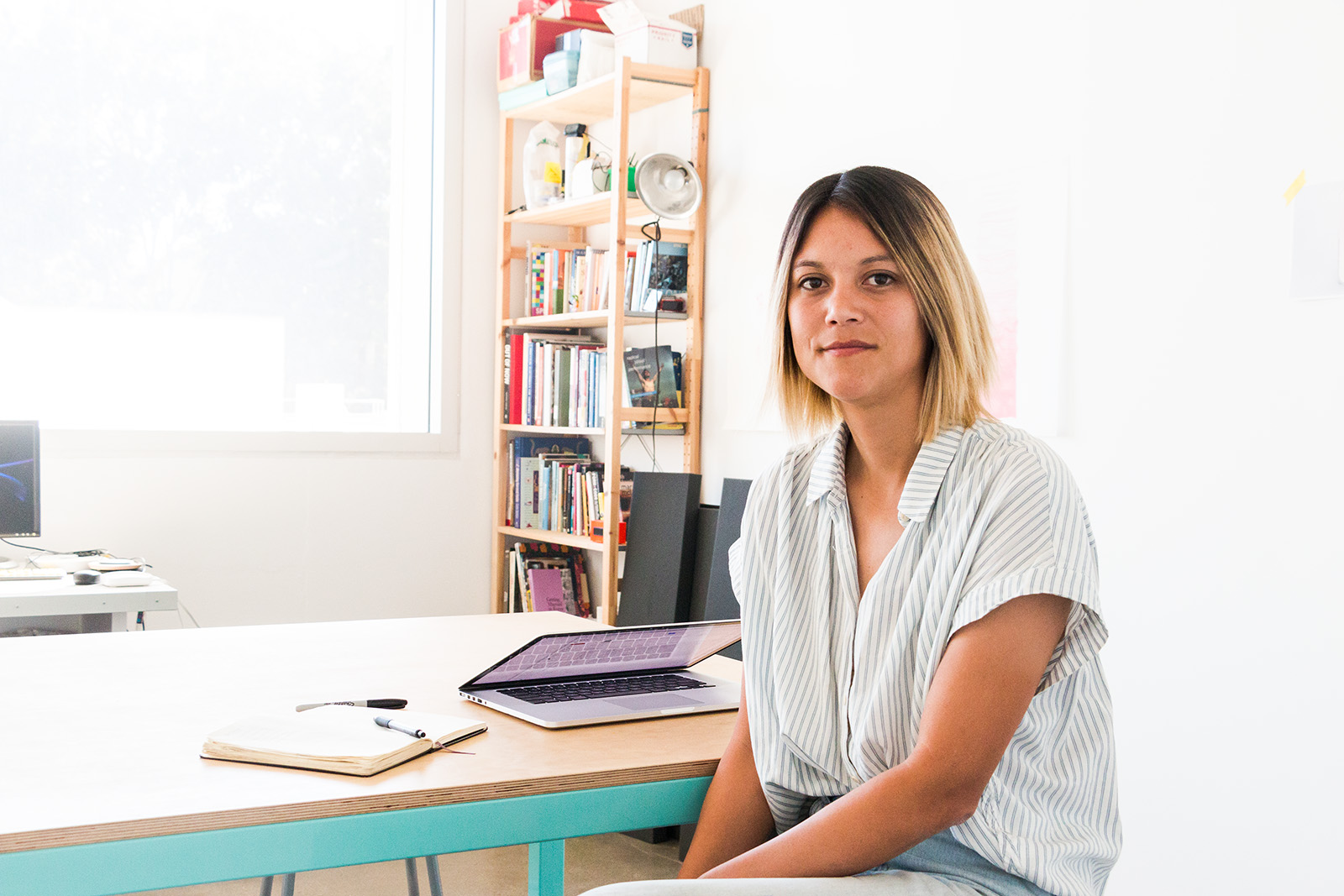 Alumna and assistant professor Lauren McCarthy worked on an art piece called "How We Act Together," which is currently on display at the "Lost in the Net Dream" exhibition at the National Taiwan Museum of Fine Art. The web-based piece prompts its audience to perform simple tasks such as nodding or screaming while on camera. (Laura Uzes/Daily Bruin)
Correction: The previous version of this article incorrectly stated David Leonard worked on the exhibition "Lost in the Net Dream." In fact, Leonard has collaborated with Lauren McCarthy in the past.
Screaming in public is rarely acceptable.
But at alumna and assistant professor Lauren McCarthy and collaborator Kyle McDonald's exhibition, that's exactly what visitors will do.
For McCarthy and McDonald's latest project, "How We Act Together," visitors to the National Taiwan Museum of Fine Arts stand in front of a large video projection on the wall of the exhibition hall. The video prompts participants to perform basic forms of expression, such as nodding or screaming until they feel too tired to continue. The interactive, web-based performance is one among a series of works by artists from around the world in the exhibition "Lost in the Net Dream," which opened Saturday and will run until May 6. Along with the other pieces in the exhibit, McCarthy said the project examines the effects technology can have in shaping simple human interactions.
"A lot of my work deals with social interactions and the awkwardness we feel sometimes in the space between how we feel and how we're expected to behave," McCarthy said.
Visitors can experience the piece either in person at the exhibition or from their home computer by using the project's website. When participants access the website or interact with the video projection, they must choose between one of four human interactions – nodding, greeting, screaming or making eye contact – which then links to a video of a past participant performing the same gesture. Around every three seconds, the video shifts to a new person.
During the video, participants are also prompted to perform the same gesture while recording them through the camera on their computer. McCarthy said the user's action is required to keep the video playing. If the participant manages to perform the action longer than the length of the entire video series, the website records a three-second clip of the user and adds it to the video chain, she said.
"The point of it is to point out these gestures that we make in everyday life and see what it feels like when we perform them to the point of exhaustion," McCarthy said.
McCarthy said the pair selected the interactions of nodding, greeting, screaming and making eye contact for their simplicity. The movements had to be basic enough for the computer algorithm to recognize the action being performed, but it also needed to have social significance behind them for users to understand, she said.
The movements begin as acts of acknowledgment, but when performed repeatedly, they start to lose their meaning – both in the project and in real life, McCarthy said. A person may smile or produce a greeting because it is socially expected of them when they pass by someone they know, but over time, everyday interactions become a mere habit, she said.
McDonald said the experience contemplates the robotic nature of nodding or smiling in real life, particularly when performed in the presence of technology. He said he finds himself absent-mindedly performing a socially accepted gesture when he's busy using a device.
For example, McDonald said he often diverges his attention away from an in-person conversation to check his cellphone for any notifications. He might nod his head at the person in understanding while simultaneously reading a text message on his phone. The act of nodding is meant to signify comprehension, but in reality, he only heard a small fraction of what that person said.
"It gives the other person indication that you're listening, but that might not actually be true," McDonald said. "It's more of a performance for their sake rather than your sake."
Alumnus David Leonard, who has collaborated with McCarthy in the past, said because of the accelerating advances in technology, it is important to have performance artists like McCarthy. Her work provides insight into how humans are physically reacting to the fast-paced changes in modern technology by forcing participants to contemplate aspects of their daily routine, he said.
"In a lot of ways, technology has accelerated faster than humans can experience it all," Leonard said.
In the midst of this technological acceleration, McCarthy said "How We Act Together" calls on people to pause and think about their everyday experiences. Participants have to contemplate their actions over time, she said.
"With this piece, we really just want people to reflect on why we view certain gestures as regular parts of our conversation and how those things are changing – what it means for a computer to be in the loop of our conversation," McDonald said.