Students connect with others through the tradition of tango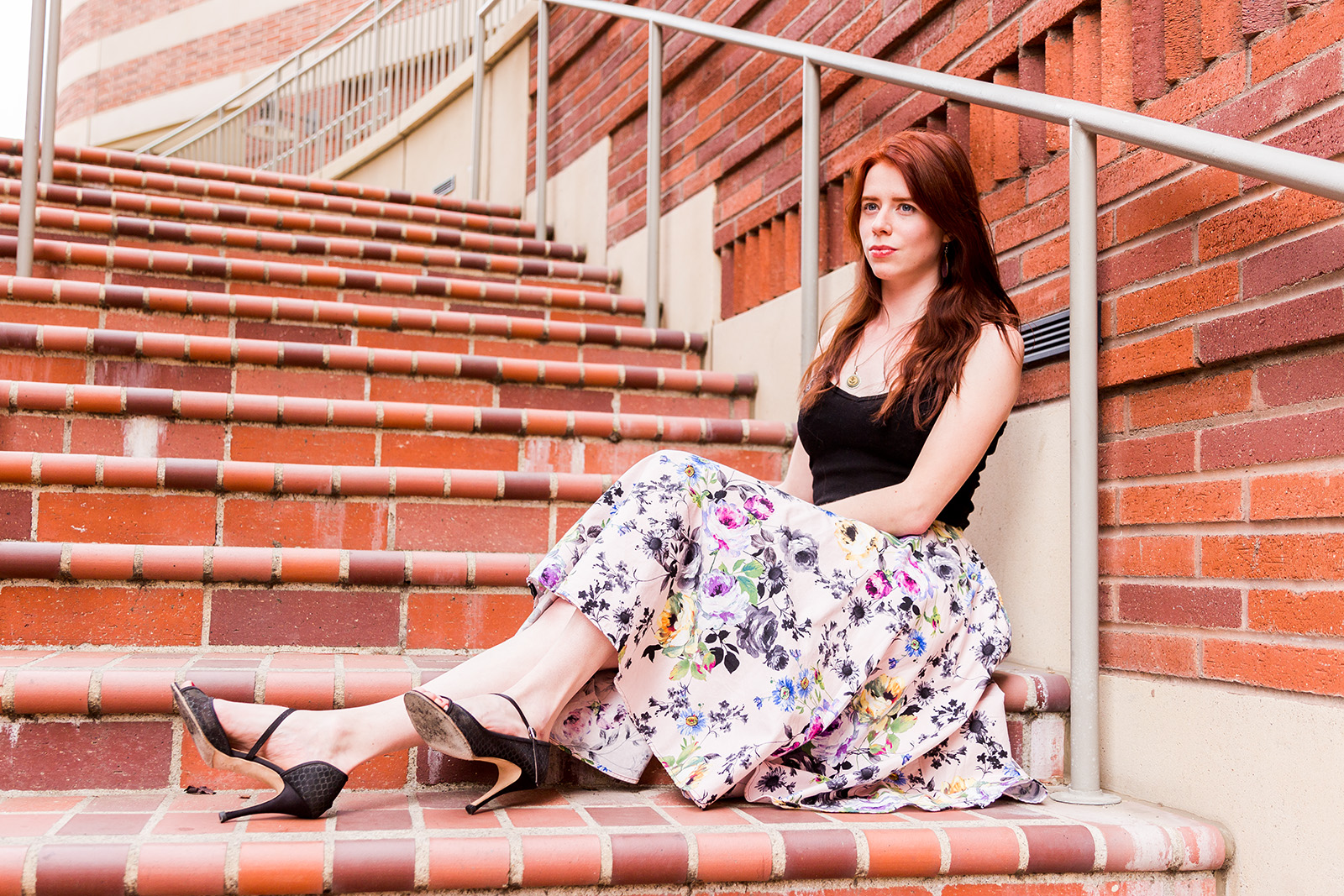 Fourth-year Spanish and linguistics student Augustine Ortiz-Marquez dances the Argentine tango similar to the original style of the dance, which is often inaccurately depicted in American media as flashy and gaudy.
January 31, 2018 10:44 pm
Augustina Ortiz-Marquez dances tango, but it's nothing like how it looks on "Dancing with the Stars."
The fourth-year Spanish and linguistics student, who has been dancing tango for three years and now dances with the Los Angeles Tango Academy, said gaudy depictions of tango in American society are often inaccurate and untrue to the dance's Latin American roots.
"(People) come to tango classes expecting it to be super flashy, with sequinned dresses and a rose in the mouth," she said.
Patricia Arroyo Calderón, an assistant professor in the Spanish and Portugese department who specializes in Central American history and visual culture, said tango developed in the late 1800s as Buenos Aires urbanized and immigrants brought their culture and language with them to the city. As a result, European instruments, Latin American rhythms and African percussion became parts of the musical culture in Buenos Aires, especially in the early tradition of tango. Many tango films in the 1930s, however, feature upper-class characters and take place in regions of Europe or in the United States.
"I think radio and film representations in the 20th century sort of transmitted this distorted idea or version of tango that's more acclimated to the taste of a mainstream audience," Arroyo Calderón said.
Arroyo Calderón said because the upper class of Buenos Aires appropriated the music and dance during the early 19th century, many outsiders believe tango is sophisticated and eroticized. Its original form is more grounded in its techniques, said Larysa Bulbenko, a fourth-year environmental science student who also dances at the academy. There are very few lifts and dips, and one foot always holds the dancer's weight while the other glides across the floor.
Ortiz-Marquez said the stereotyped version of tango also fails to represent the dance style's use of the dialect Lunfardo, which she learned to speak with her father at home. Lunfardo is the dialect used in tango that incorporates words from other languages, particularly Italian, and is typically spoken with an accent similar to Italian, Ortiz-Marquez said. The dialect originated in Buenos Aires as cultural groups mixed, but Ortiz-Marquez added though it is dying out culturally in the city, it is still prevalent in the tango world.
Ortiz-Marquez said she believes the most interesting part about Argentine Lunfardo is the syllable flipping of Italian words and Spanish words. For example, in Lunfardo, a word like "tango" becomes "gotan."
There are two main styles of tango: the ballroom and the Argentine versions. Ballroom tango has a flashier aesthetic and is meant for audiences, whereas Argentine tango focuses on the dancers, said Evan Davis-Palley, a fourth-year linguistics and computer science and Spanish student and dancer at the Los Angeles Tango Academy.
"You come together for three or four songs with someone you may have never met before," Ortiz-Marquez said. "You share an emotion for 12 minutes and never see them again. It's like one of the most intimate things, in a nonsexual way, that you could ever experience."
Bulbenko said Argentine tango differs from other dance forms because it is not performed through rehearsed choreography.
"There's basics that you can learn, but once you get on the floor with Argentine tango, … it's all improvised movements," Bulbenko said. "You have to be able to communicate with your partner so you know what to do next."
Since Argentine tango is improvisational, dancers do not typically perform in front of an audience, Ortiz-Marquez said. She attends social events known as "milongas" to connect with other dancers every week and has worked on mastering techniques and skills for years to comprehensively lead or follow the dance.
Ortiz-Marquez said the Argentine tango she dances is reminiscent of the origins of the style, before the upper classes of Buenos Aires began adapting it for themselves.
"Most people think that tango is what you see on 'Dancing with the Stars,'" Ortiz-Marquez said. "People look at it as something super high-class or pretentious, but it came right out of the slums. … It's a way of connecting with different human beings."
Countryman is the 2018-2019 Music | Arts editor. He was previously an A&E reporter. He is a second-year communication student.
Countryman is the 2018-2019 Music | Arts editor. He was previously an A&E reporter. He is a second-year communication student.