Lessons in Laughter: Improv Space instructor talks history, influences, weekly open-mic shows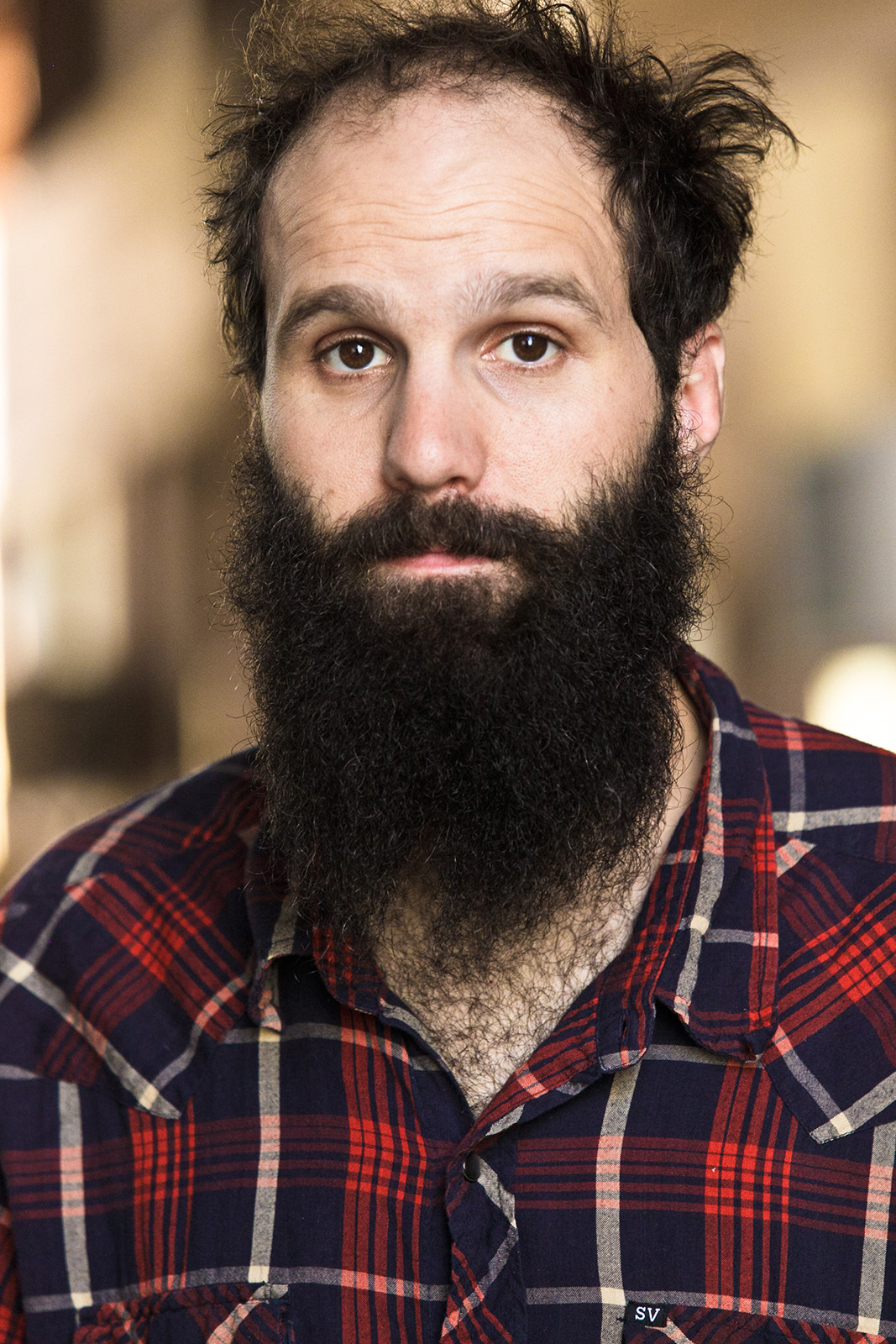 Benjamin Crutcher is an improv teacher at the Imrpov Space and host of the weekly show, "The Improv Sessions," which runs every Wednesday. (Courtesy of Laura Burke)
The intimate, black box theater at The Improv Space has accommodated up-and-coming UCLA comics and seasoned performers alike. Although easily missed on the Gayley Avenue strip, the venue provides a professional environment for students to practice and perfect their craft. Each week, the Daily Bruin will explore the inner workings of the Westwood institution and its patrons.
Benjamin Crutcher is an expert in the art of making things up.
Crutcher began his improv career studying at iO West Theater, a Los Angeles-based improv theater and training program. Now, Crutcher is an improv teacher and the host of "The Improv Sessions" – a weekly show that allows people to sign up and show off their improv skills – at The Improv Space in Westwood. Although he's a teacher, Crutcher said he still considers himself a student, taking classes and workshops whenever he can.
Crutcher spoke to the Daily Bruin's Hannah Ferguson about his experience as the host of The Improv Sessions, his role models and life lessons from improv.
Daily Bruin: What do you hope to accomplish with "The Improv Sessions"?
Benjamin Crutcher: At the time, back in 2012 … there just wasn't space for people to get out and practice and perform the skills they were learning in classes. … The goal of "The Improv Sessions" was to help people get opportunities to do the work they had been rehearsing and practicing outside of a show in a show environment, but with less pressure. … It's not a novel idea to host an improv jam. … However, in this case, at least in LA, there was nowhere where you could show up as a team and get put on a show, a real show, and get treated like a show. … If you want to get stage time immediately, at least back in 2012, this was one of the best opportunities to do that because we try to respect people's time and make it a good, fun, productive environment.
DB: Who were some of your role models and teachers, and what lessons did they teach you that you try to pass on to your students?
BC: One of the biggest influences I had relatively early on was a teacher named Craig Cackowski over at iO West. He's a Chicago legend … and I think one of the biggest things that I learned from him was that he cared. I think that apathy is running rampant in the community and nothing kills a movement more than apathy. … (Cackowski), in the way that I knew him, genuinely seemed to care. (He would) type out notes after every single class and email them to the students, and I've never had that from a teacher before. … I still reference those notes to this day. … I try to genuinely care about the students and performers I work with, whether I'm simply just hosting, teaching or watching, certainly participating. I try to support them, I try to encourage them and I certainly try to offer as active feedback as I possibly can.
DB: Do you have a lot of returning students week to week in "The Improv Sessions"?
BC: Yes, absolutely we do. … There's a lot of opportunities for students to participate in the art form on campus, and not until really recently have we had an active participating weekly show with the UCLA students. … One of the biggest benefits this theater has over any other theater is that we're literally steps away from In-N-Out Burger and UCLA. … We get a lot of good foot traffic, people always trying to poke their head in. We have shows for a reasonable price. We have classes for a reasonable price. It's challenging on a student budget to go out and make time for stuff like this, but we try to meet halfway and get the student crowd out to help build our community.
DB: What's it like watching new people perform?
BC: It's amazing! … Some of the best improvisers I've ever seen are people who have zero experience doing it because there's no filter. They have no idea what they're doing wrong. They don't question their moves. They just act instinctively. Your instincts are what will get you the furthest in improv. … We're actually trying through the classes to shut off the part of your brain that's overthinking the possibilities. … Your unconscious ability to be brilliant is currently untapped, and what we want to do is we want to open up the pipe and let that out. … It really sharpens up your skills as a performer, performing with someone who has no idea what they're doing because you have absolutely no way to predict how they're going to react, and you can help manage a scene using the skills you've developed in classes.
DB: If there's one lesson you want your students to take away from you, whether or not they continue with improv, what would it be?
BC: Have fun. Life's too short not to, so just go out and have fun. If you don't like (improv), that's fine. It's not for everybody. … However, I would encourage you to find something you do love. … Find people who like to do what you do, and do it with them. … I think that improv goes beyond a performance tool. I think it's a life tool as well. … I think that improv has just made me a better person. I'm more extroverted at parties. In most cases, I'm more extroverted in business meetings. I am more confident and comfortable having conversations with strangers. … Overall, it nurtures something that could be missing inside of you and I would encourage anyone to at least give it a shot.
Click the banner to read more features on The Improv Space.