Theater company gender-bends classic play to empower women's voices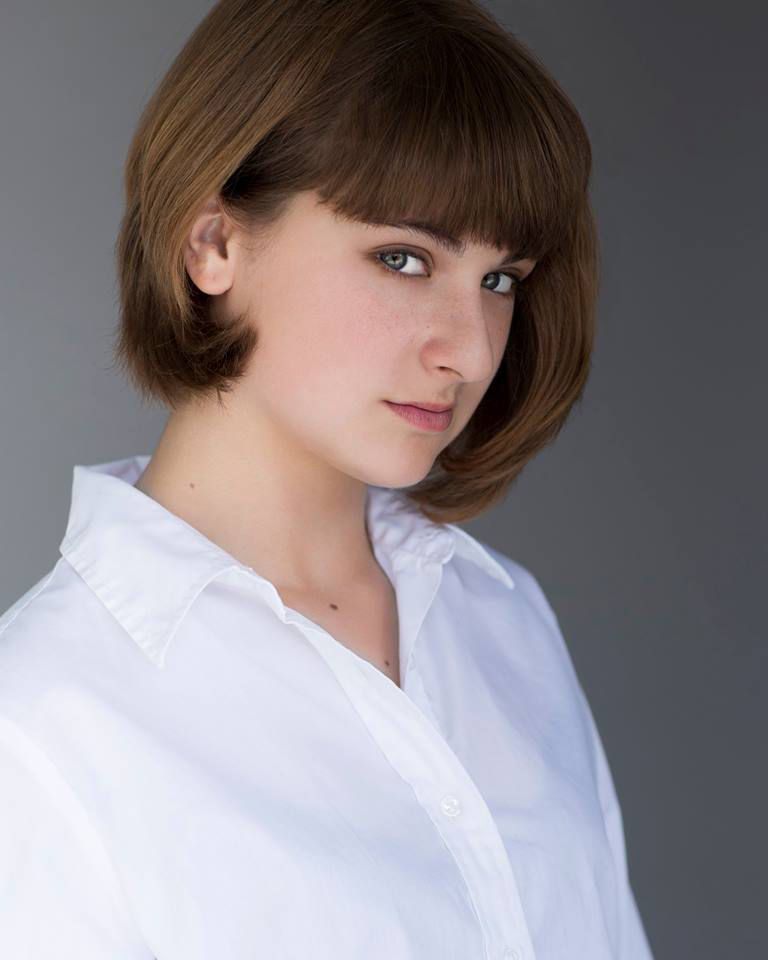 Marie Osterman, a third-year theater student, plays Don Pedro in the theater company Project Nongenue's latest rendition of "Much Ado About Nothing." (Courtesy of Project Nongenue)
"Much Ado About Nothing"
The Lounge Theater
Dec. 8-17
$10
December 10, 2017 11:50 pm
Men played women in the original Shakespearean plays, but women will get to play men in Project Nongenue's production of "Much Ado About Nothing."
Project Nongenue, a Los Angeles-based theater company, explores the experiences of marginalized communities through classical theater. In its most recent production, the company reimagines the classical comedy "Much Ado About Nothing" with gender-bent casting and an increased focus on the struggles of women in a patriarchal society, said Kyra Morling, a fourth-year theater student and the assistant director of the production.
Olivia Buntaine, the founder and artistic director of Project Nongenue, said she chose to repurpose certain classical texts in ways that empower women, people of color and members of the LGBTQ community.
"People talk about Shakespeare and say he defines human experience and I think a lot of his text does," Buntaine said. "But if it is going to define human experience, it has to define everyone's experience, not just a very small set of humanity."
Morling said reimagining the text involved pinpointing moments in which female characters have an opportunity to make more conscious decisions. She said the play does not intend to sway the audience's opinion in the women's favor. Instead, it aims to give female characters control over their own lives rather than box them into underdeveloped and stereotypical archetypes, such as the Madonna, a morally pure woman, or the whore, she said.
Project Nongenue's rendition of the play takes a closer look at how other characters treat Hero, one of the supporting female characters, Buntaine said. In the play, some male characters accuse Hero of sleeping with a man other than her fiance, Claudio.
Buntaine said Project Nongenue's production also focuses on a darker scene in the show, in which Hero deals with the consequences of Claudio no longer wanting to marry her because of the accusation. She said the scene reflects the way society treats victims of sexual harassment, often invalidating their experiences.
"We have shifted the focus a little to really look at that moment about this woman who just gets totally thrown under the bus because a couple of men said she did something she didn't," Buntaine said. "Our 'Much Ado About Nothing' is really trying to lean into a darker space in the text, whereas I see other productions shy away from it."
In the show, women play some of the supporting male characters, such as Don Pedro and his brother Don John, as well as a friar. Third-year theater student Marie Osterman plays Don Pedro, who is in love with Hero. Although the character is male, the audience can clearly see a female actor on stage and make the assumption that the character is lesbian, Osterman said.
In one scene, Don Pedro shames Hero in front of other characters to show loyalty to his friend Claudio. Osterman said the situation parallels how women are often harassed or made fun of in public.
"We don't stand up for women we see are wronged because sometimes the perpetrators of slut-shaming could be our friends, or people we may know, and then we have to face the decision of doing what's right or what's safe," Osterman said.
Project Nongenue also created new lines for some of the female characters. In the original script, the male protagonist named Benedick delivers a famous closing line, but in Project Nongenue's version, the protagonist Beatrice delivers the same line, giving a woman the final word of the play, Buntaine said.
Morling said she hopes Project Nongenue's interpretation of the play will inspire the audience to demand greater representation of women, people of color and the LGTBQ community in the entertainment world and their own communities.
"A lot of these honored works that are written by white straight men, they are not going anywhere (because they are) … the very crux of literature and theater," Morling said. "People have set that precedent of them being here forever. … Might as well change it up because they are going to stick around."