City council's vote to legalize of street vending met with mixed feelings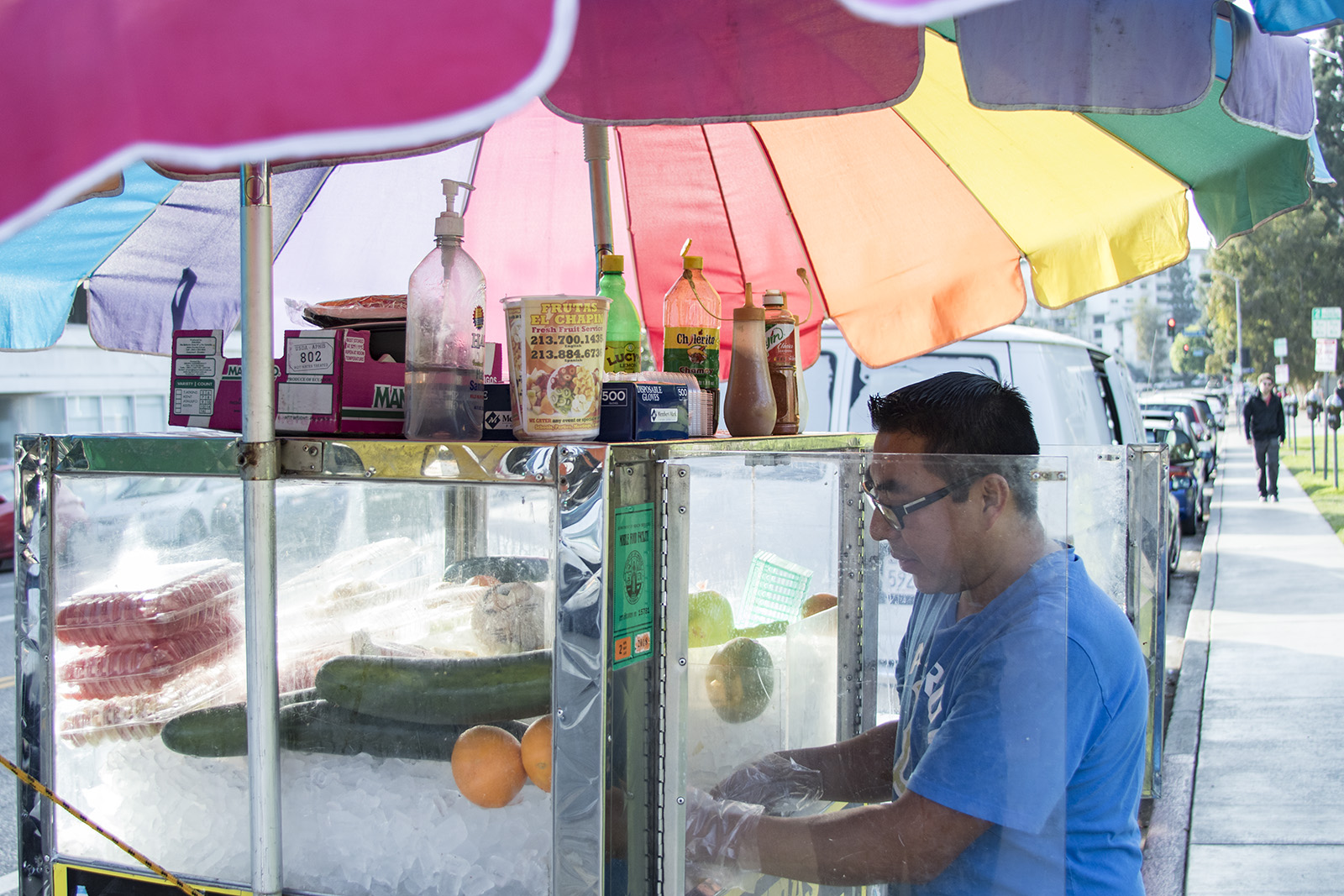 The City of Los Angeles is considering legislation to legalize street vending and requiring vendors to apply for business permits. However, under proposed regulations, local businesses may be able to remove street vendors from their storefronts. (Sharon Zhen/Daily Bruin senior staff)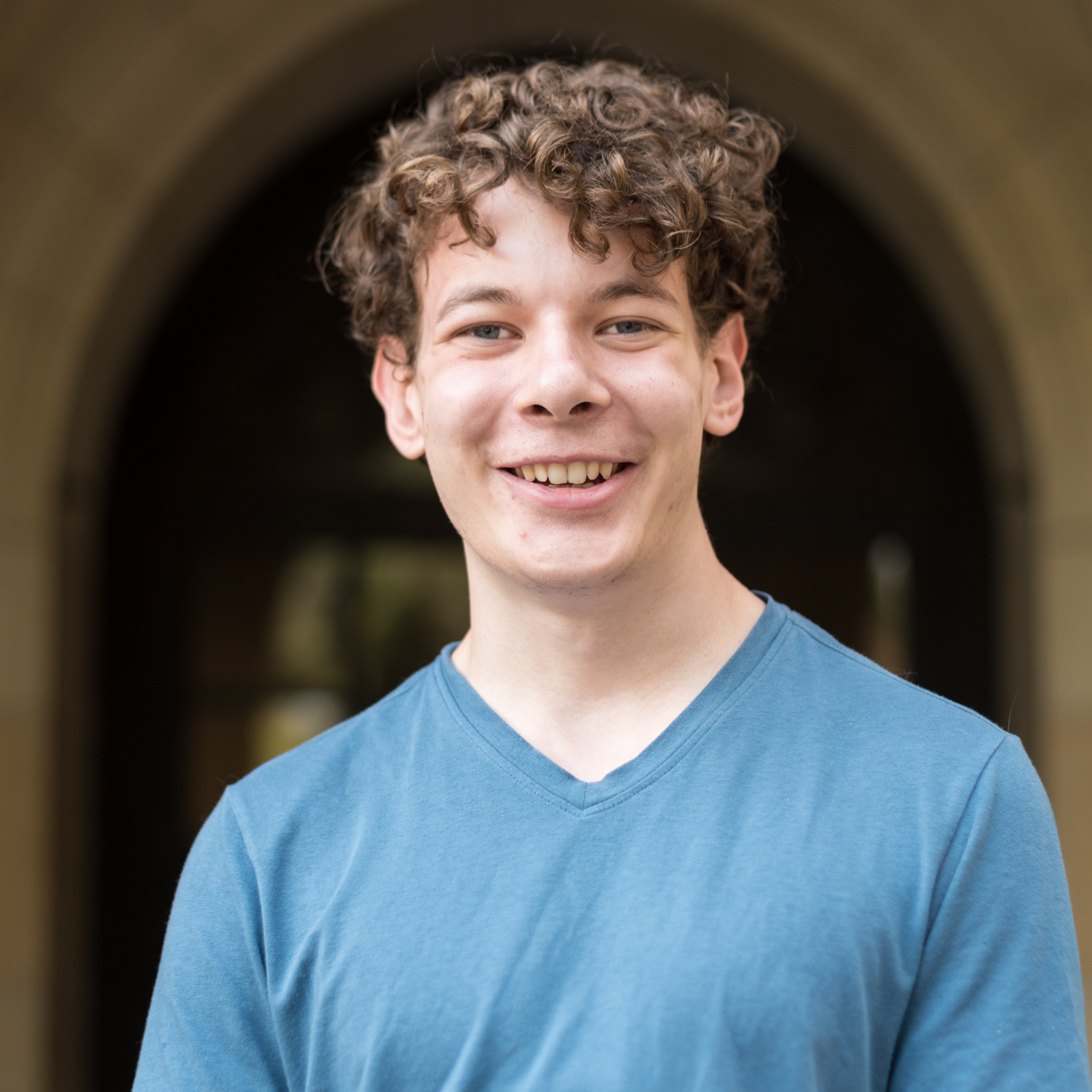 Street vendors may soon be able to legally peddle their goods in Los Angeles, but some vendors and activists think the regulations that would govern street vending would be too strict.
The City of Los Angeles is considering a plan to legalize street vending, which would permit sidewalk vendors to peddle their goods on city streets, including in Westwood. The city would require street vendors to get permits to conduct business in the city, according to a proposal from the city's Committee on Economic Development and the Committee on Public Works and Gang Reduction committees earlier this month.
The city decriminalized street vending in February to protect Los Angeles' immigrant population from deportation, said Victor Narro, project director at the UCLA Institute for Research on Labor and Employment. Los Angeles is still the only major U.S. city that has not legalized street vending, he added.
Decriminalization removed past criminal offenses and misdemeanors incurred from street vending, and legalization would create a permit system to regulate street vending, Narro said.
Currently, street vendors can still be cited for selling on Los Angeles streets, but would not face criminal convictions.
However, the city is also considering giving businesses the power to tell street vendors to leave if they sell in front of their storefronts, according to the proposal.
Other cities have also required street vendors to seek permission from nearby businesses. For example, in Portland, Oregon, vendors are supposed to get a written letter of consent from adjacent businesses, and in San Francisco, vendors are required to notify neighborhood organizations about their planned vending.
Narro said he thinks street vendors benefit Los Angeles communities because they can contribute to local economies both as consumers and producers. He added he does not think vendors will move to affluent areas like Westwood if street vending becomes regulated, since they historically cater to lower-income communities.
Narro said he was skeptical of the city's plan to allow business owners to tell street vendors to leave because he thinks businesses would have too much power to remove street vendors.
"These conflicts can be resolved outside of regulation," Narro said.
Freddy Augustin, a street vendor in Westwood, said he thinks city permits and regulations would help street vendors in the area. He added he enjoys vending in the area because he receives a good amount of business already.
Andrew Thomas, executive director of the Westwood Village Improvement Association, said he does not think street vendors would be successful in Westwood, since the area already has many food options.
He added street vendors would unfairly compete with store owners because they do not need to contribute to assessments, which are taxes businesses pay to the association for city planning, events and business promotion.
Several business owners in Westwood said they do not mind the presence of street vendors in the Village.
Sanjay Patel, owner of Bollywood Bites, an Indian restaurant in Westwood, said he thinks street vendors do not take away customers from restaurants because they often offer different types of foods, and would actually increase business by attracting more people to the area.
"Everyone's trying to survive, we all have to support each other," he said. "We should help them."
Amir Rahimi, owner of D1 Cafe, a Persian restaurant, said he is sympathetic to street vendors because many support their families with their businesses. He added he supports street vending in Westwood as long as it is regulated.
However, Rahimi also said he thinks too many street vendors may make the city look disorganized, and could interfere with business. He added he thinks street vendors' food would not be safe to eat without regulations.
Nat Marciano, assistant general manager at Le Pain Quotidien, a bakery in Westwood, said he thinks street vendors may hurt businesses through competition, especially because they do not pay taxes. He added he is still sympathetic to the concerns of street vendors and their advocates because he thinks street vendors bring more visitors to Westwood.
"Everyone has to make a living, and the world's not perfect," he said.
The proposal will go before the City Council for final approval Dec. 1.
Gray is the 2019-2020 News editor of the Daily Bruin. He was previously an assistant News editor and a reporter for the city and crime beat. He is also a third-year political science student at UCLA.
Gray is the 2019-2020 News editor of the Daily Bruin. He was previously an assistant News editor and a reporter for the city and crime beat. He is also a third-year political science student at UCLA.