Student creates collaboration between film, theater in musical short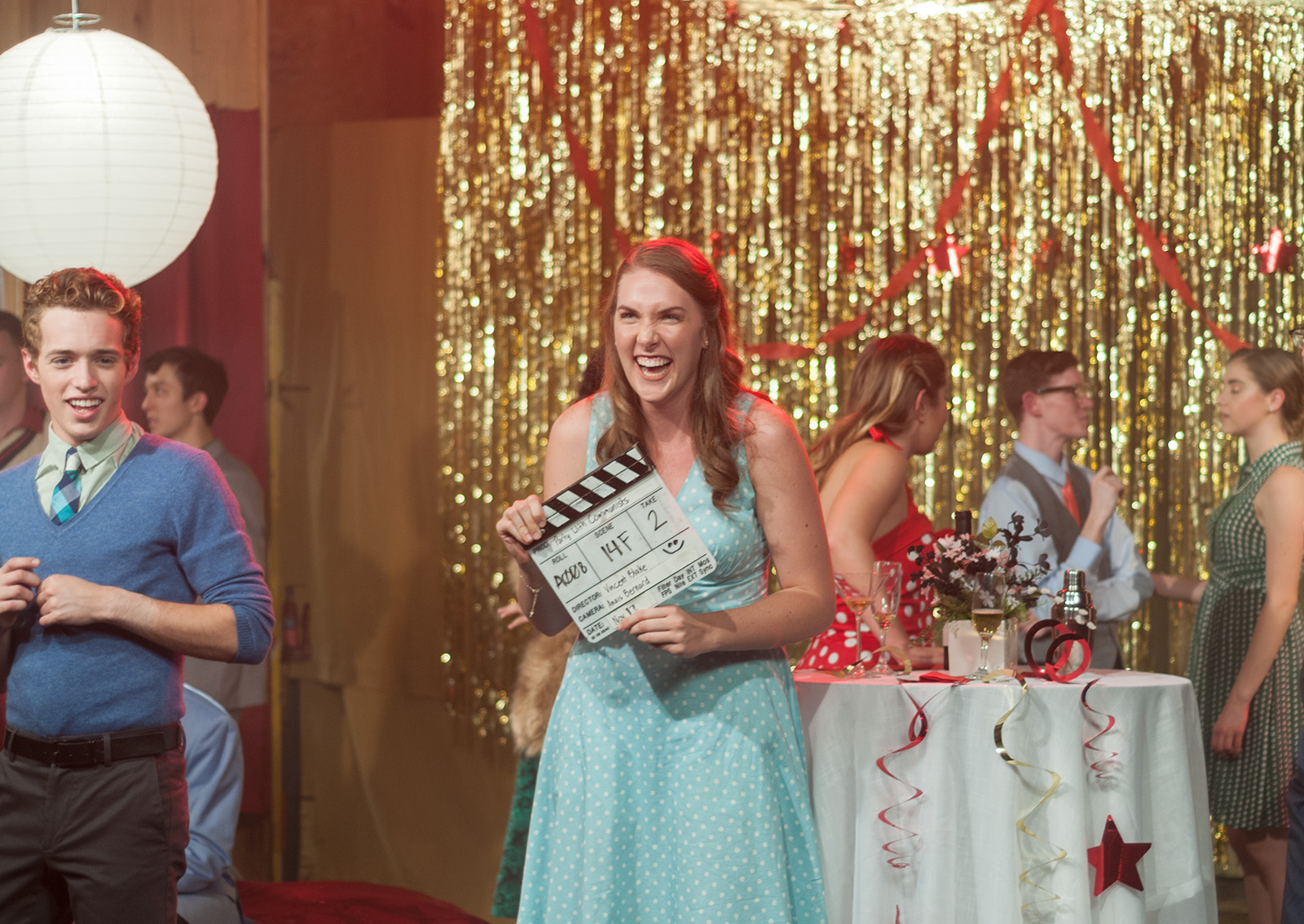 Vincent Blake collaborated with film and theater students for his short musical film "Partying With Communists." The film, which is set in Hollywood during the Red Scare, tells the story of an actress who was blacklisted by her director because she refused sexual advances. (Mackenzie Possee/Daily Bruin senior staff)
Film and theater will unite onscreen in "Partying with Communists."
"Partying With Communists," a short musical film, written and directed by fourth-year film and television student Vincent Blake, takes place in 1950s Hollywood during the Red Scare. The film follows the journey of Daphne, a Hollywood actress who is blacklisted by her director because she refuses his sexual advances, as she enlists the help of fellow marginalized actors to sabotage him.
Blake said his love for musical theater inspired him to write and direct the film, but he also saw the project as an opportunity for film students to work alongside theater students. With the help of second-year theater student Stefanie Chordigian, Blake met multiple students from the theater department and collaborated with them to create the film for his senior thesis. Blake finished filming with the cast and crew Sunday and will screen the film in the James Bridges Theater at the end of spring quarter.
"I've noticed a lot of film students all tend to pick each other from the film program itself because we already know each other," Blake said. "I wanted to go out on a limb, so I trusted (Chordigian), and I trusted a lot of people who I just met or who maybe I had interviewed them briefly or looked at their portfolio."
Blake said film and theater students had to learn to adapt to each other's rehearsal styles when preparing for scenes. Theater students usually rehearse until they have perfected their parts before they perform, whereas film students often shoot multiple takes after which they can edit out any mistakes during the editing process, he said.
Differences in the preparation process also occurred in other aspects of the production. Scott Senior, a second-year musical theater student, wrote and composed the music for the film. Every day at 8 a.m., he would walk to Melnitz Hall and work alongside instrumentalists, a sound engineer and vocalists. While working in musical theater, Senior mostly taught vocalists how to sing music composed by others; however, the film required him to teach music he had composed himself.
"Just take risks – try something new, compose a film – because it is a great opportunity," Senior said. "You might find something that you never knew you had."
Theater and film students also dealt with conflicting schedules throughout the preparation process. Theater students could not miss their acting and movement classes, but film students were able to miss class for shoots, Chordigian said. However, although the difference between schedules created some conflict, both parties were ultimately able to establish a set time over the course of four days when they could film.
Blake said the collaboration also required both theater and film students to learn new terminology. At one point in the rehearsal project, Chordigian told Blake she wanted to schedule a costume parade – a time for actors to model their costumes for the director – but Blake, who was unfamiliar with the theater jargon, asked Chordigian if he needed a float.
"All this new terminology comes and it's the melding of these two worlds that are just so artistic," Blake said.
By familiarizing himself and working with another department, Blake said he gained appreciation for theater productions and hopes the film will encourage film and theater students to collaborate more often.
"At the end of the day we are all students of theater, film and television," Blake said. "So I think that this is a great way to learn by inviting another academic major in on this project that is closely related."