Q&A: Film alumnus discusses achievement award, role in L.A. Rebellion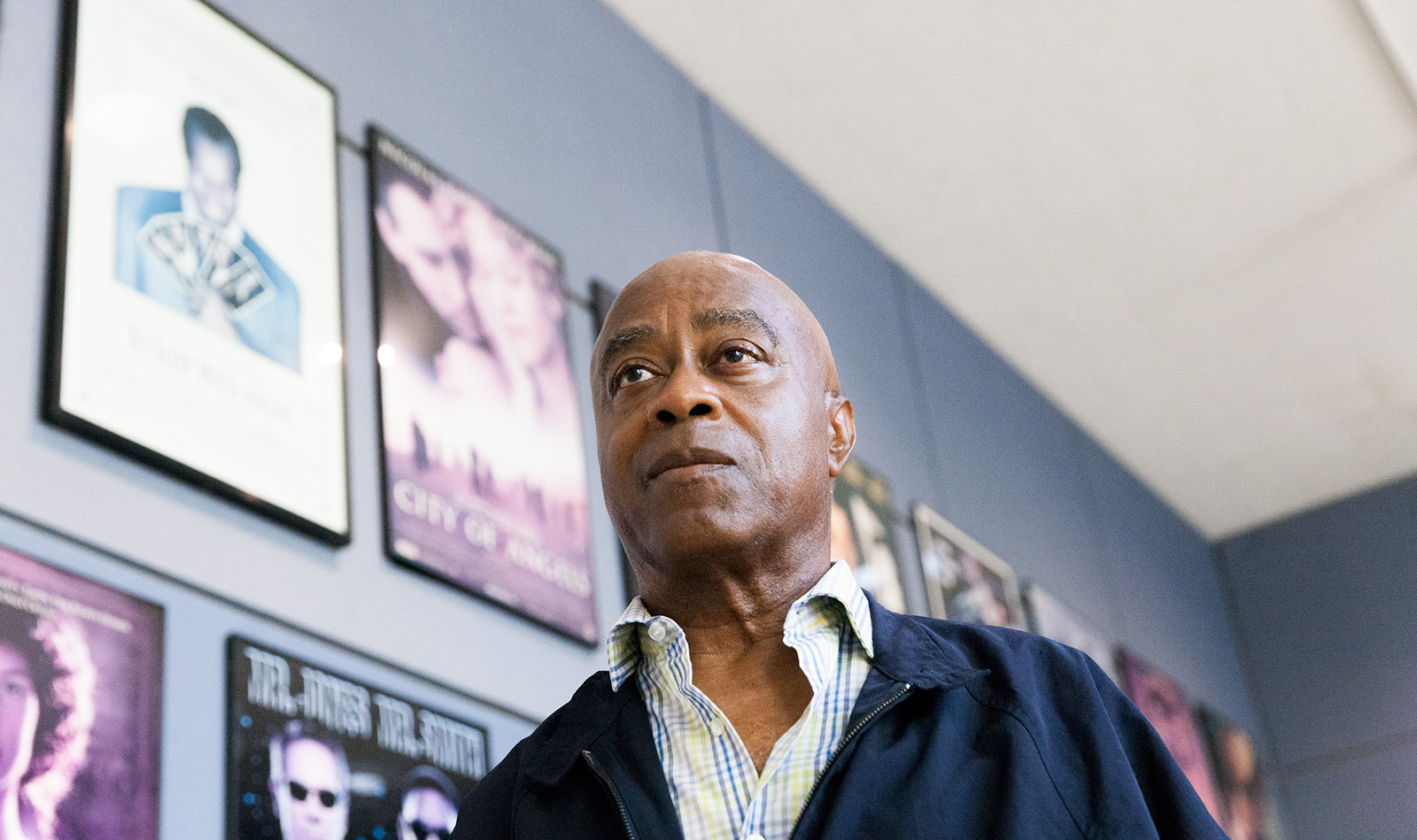 The Academy of Motion Picture Arts and Sciences will honor UCLA alumnus and L.A. Rebellion participant Charles Burnett with the Governors Award for his lifetime achievements. (Aubrey Yeo/Daily Bruin Senior Staff)
UCLA alumnus Charles Burnett got his start in film as part of the L.A. Rebellion film movement and has helped paved the way for other filmmakers of color.
Burnett has worked on more than 20 films and will receive the Academy of Motion Picture Arts and Sciences' Governors Award at a dinner gala Saturday.
Since the beginning of the L.A. Rebellion, Burnett has made films like "Killer of Sheep" and "To Sleep with Anger," which put more African-American actors on screen and received critical acclaim. Originating in the UCLA School of Theater, Film and Television, the L.A. Rebellion refers to a group of film students of color who worked to increase representation in Hollywood in response to the commercial films in the late 1960s.
The Daily Bruin's Alexandra Del Rosario spoke to Burnett at the School of Theater, Film and Television about his time at UCLA, the effects of the L.A. Rebellion and his new award.
Daily Bruin: We're back where it all started for you. What did your film school days look like?
Charles Burnett: The film department was on the other side of the Powell library. It was a bunch of bungalows while they were building Melnitz (Hall). I remember the tuition was around $25 a quarter. I would tell people that now and they would look at me like I'm crazy. I remember taking American film history – you'd go in and sit in Melnitz (Hall) in the big auditorium and see all these old movies on a big screen – beautiful black and white prints. I met a lot of people and I'm still friends with these people now. We'd be up in Melnitz (Hall) all night – talking about films in the editing rooms until daybreak.
DB: There were a group of around 30 artists who got their start with the L.A. Rebellion. How did it start?
CB: In the '70s more people of color got into the department. Just before the Civil Rights movement there was a lot of social activity going on in the country. UCLA was so neutral in many ways. Then we had people in the film department come from all over the world, like a French contingency group who had done the strikes in (Sorbonne, France), and UCLA became more politicized. I remember UCLA being one of the last campuses to be on strike and one of the last to finish. We were late coming in and coming out. The ethno-communications program fronted by Elyseo Taylor brought students of color from different disciplines into UCLA. Those are the people who became part of the L.A. Rebellion. They got into film to respond to the kinds of films Hollywood produced and made films about their experience involving people of color. We were asked to focus on making films about our communities. It was a good time because there was always just a conversation about films.
DB: How do you think your films embody the ideas of the L.A. Rebellion?
CB: Anything that was different from commercial films at the time embodied the ideals of the L.A. Rebellion. We made films that reflected our values and culture so they were automatically different from the films Hollywood was making. "Killer of Sheep" involved my community and portrayed its values and culture. Serving our communities was our legacy. I knew from the beginning the films I wanted to make weren't what Hollywood would be interested in. There was this notion that black films don't sell and there's no way of making money, but that wasn't always our aim.
DB: What are the effects of the L.A. Rebellion you see in the industry today?
CB: A lot of young filmmakers now approach the industry without any inhibitions, which was not the case back before the L.A. Rebellion. Films with people of color now do make money. Take "Get Out" for example, it's done quite well. Tyler Perry's … films have done well too. The films made by black filmmakers and blaxploitation films made a lot of money, but it has taken Hollywood a while to recognize that.
DB: The academy presents this award to figures for their lifetime's worth of work. But does that mean you're done creating?
CB: These awards sound like you're at the end of your career, it's like they're saying I'm dead. It doesn't mean I'm over. Half of the people who have gotten it are still walking around and working, trying to contribute. I'm currently working on a documentary about hospitals and inaccessible health for people of color. We're working with Danny Glover to lock down his narration on the documentary. We also have several scripts that we're trying to get funding for. Hopefully something will come out of the awards. You always want to work and do something.
Del Rosario is the 2018-2019 prime content editor. She was previously an A&E staff reporter.
Del Rosario is the 2018-2019 prime content editor. She was previously an A&E staff reporter.