'Stranger Things 2' expands on character development, horror aspects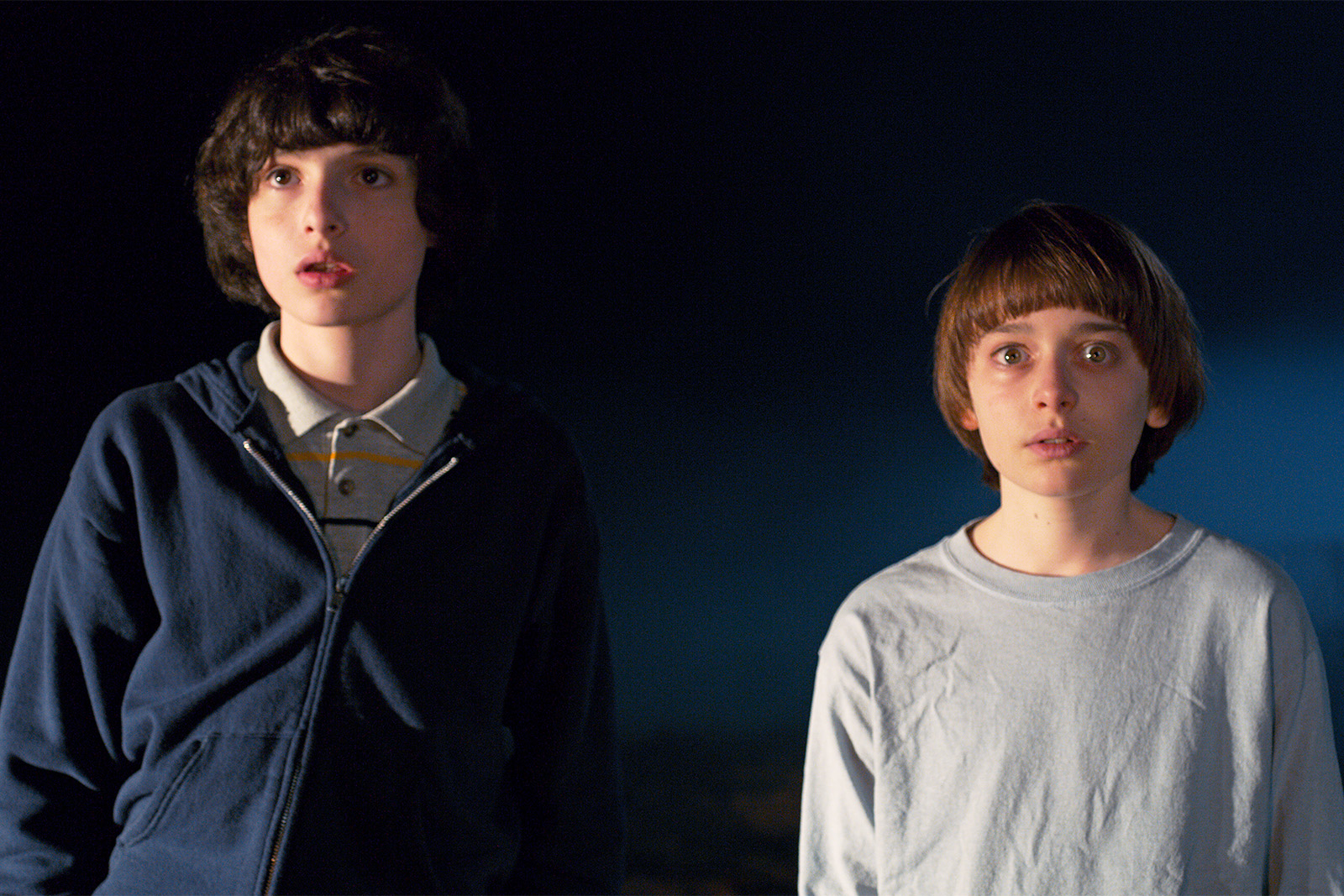 "Stranger Things 2"
Dir. by The Duffer Brothers
Netflix
Oct. 27, 2017
4.5 paws
Poor Will Byers just can't catch a break.
"Stranger Things 2," which was released Friday on Netflix, revisits the sleepy town of Hawkins, Indiana, as supernatural events once again turn the lives of its residents upside down. The show's second season is even stronger than its first, successfully expanding upon the personalities and relationships of its characters while ramping up the horror aspect for some truly terrifying results.
Season two picks up one year after the characters saved Will Byers (Noah Schnapp) from the mysterious realm known as "the Upside Down." Mike Wheeler (Finn Wolfhard) feels empty after the disappearance of Eleven (Millie Bobby Brown) and has sent her radio messages for the past 352 days. Life has returned to normal for Dustin Henderson (Gaten Mazzarato), Lucas Sinclair (Caleb McLaughlin), Joyce Byers (Winona Ryder), Jim Hopper (David Harbour) and the rest of the town.
However, the Upside Down is not ready to give up Will just yet, and his visions of the dark world become increasingly malevolent as a dark force appears with one goal: to kill everyone.
The first season of "Stranger Things" was a breakout hit, largely due to its cast of relatively unknown child actors. However, now that the audience is already familiar with last year's characters, season two is now free to develop their personalities even more and to explore new relationships among them.
Hopper and Eleven develop a bond that places two very strong wills at odds with each other, but their relationship is balanced out by a tender father-daughter type of arrangement. In another part of Hawkins, Mike and Will pair off as Mike tries to play protector against the dark forces trying to manipulate Will. Meanwhile Dustin, Lucas and Steve Harrington (Joe Keery) have their own adventures as they hunt monsters and the two younger boys vie for the attention of new-girl Max (Sadie Sink), who brings a tough, streetwise element to the party's dynamic.
The series' creators, brothers Matt Duffer and Ross Duffer, push the story forward with quick pacing, and its multiple story arcs help keep the audience engaged with the residents of Hawkins. Every storyline carries a sense of menace and danger but also includes funny interactions and touching moments between the characters that feel like complete stories in their own right.
For example, Steve and Dustin make small talk about hair and dating tips while hunting monsters, and in another scene Mike shares a touching story with Will about how much he values their friendship.
Surprisingly, the story lags with Eleven's journey to discover more about her past and her own personality. Much of her quest culminated in a stand-alone bottle episode (with one-off cast members and sets) late into the season, which is a bit jarring compared to other episodes as it interrupts the engrossing narrative flow of the rest of the season, making her story tedious. The heavy '80s punk atmosphere of the episode provides a welcome contrast by showing another aspect of the era, but doesn't quite mesh with the tone of the other episodes.
Nancy Wheeler's (Natalia Dyer) and Jonathan Byer's (Charlie Heaton) quest to finally bring justice for Barb is another weak storyline, which is only mildly interesting and in many ways feels like an excessive attempt at fan service.
But where "Stranger Things 2" really seems to surpass its first season is in its heavy emphasis on horror. While the first season was plenty eerie and suspenseful, it never captured the same sense of terror that the Duffers are able to portray in season two.
The cosmic horror of an imposing malevolent entity, man-eating monsters and a hellish nightmare world all add to the show's spookiness, but the real horror manifests in Will's possession by the show's main antagonist. His pained screams, demonic convulsions and cryptically foreboding lines are chilling and keep viewers engaged with his struggle to escape the Upside Down for a second time.
"Stranger Things 2" surpasses the first season by further developing its characters and doubling down on the horror of its world. While the story tends to drag in some areas, in others it fires at full steam, never losing its grip on the audience's attention.