Alumna films comedy series on navigating between motherhood and career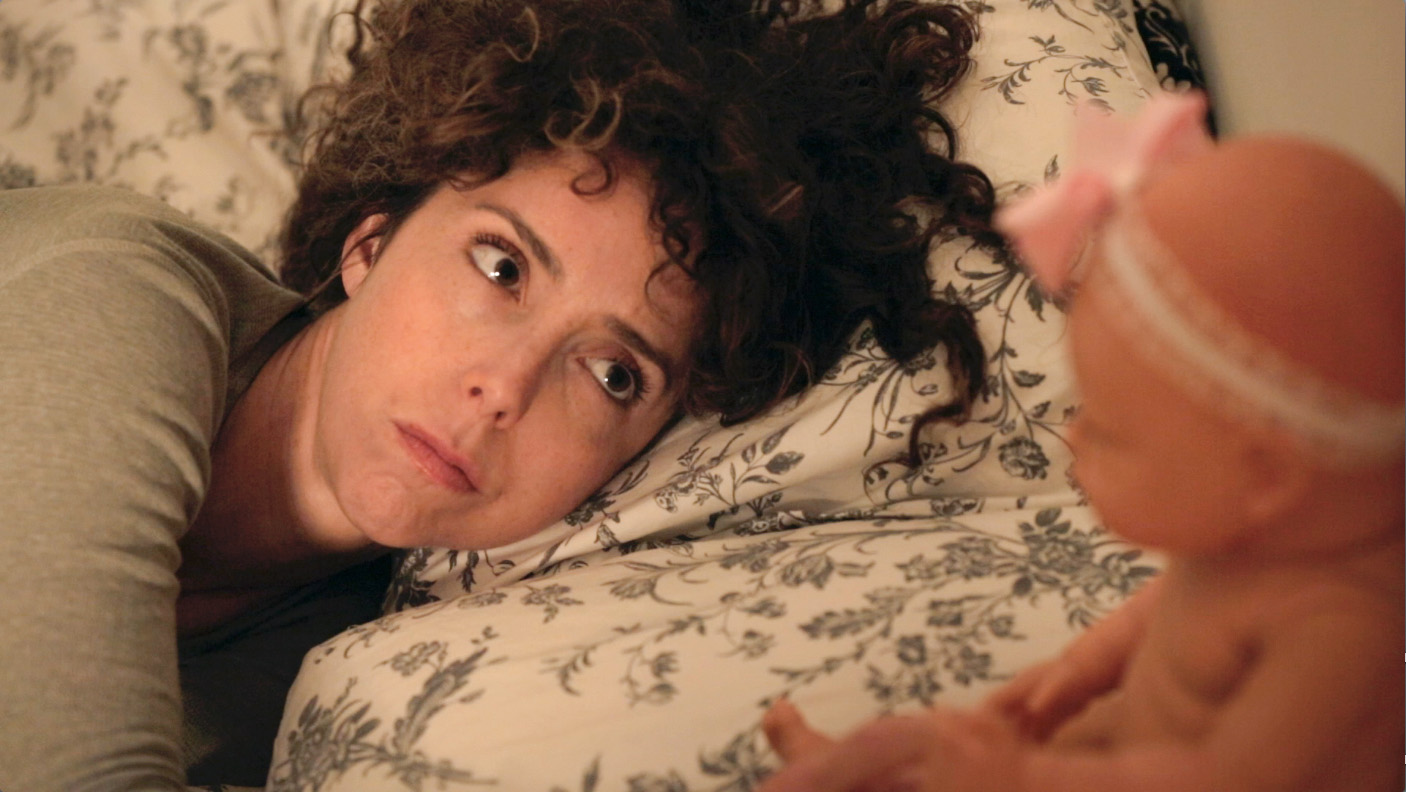 UCLA alumna Lisa Ebersole created and acted in "37 Problems," a self-referential comedy web series about a 37-year-old who must choose between her screenwriting career or motherhood. Ebersole will host a premiere screening of "37 Problems" and a live Q&A at James Bridges Theater on Friday at 7 p.m. (Courtesy of Lisa Ebersole)
"37 Problems" Screening and Q&A Hosted by Lisa Ebersole
Friday, Oct. 20 at 7 pm
James Bridges Theater
FREE
Fictional 37-year-old Amanda is wrapped up in her screenwriting career until she finds out she only has one ovarian egg left.
In "37 Problems," a comedy web series written, directed, starring and produced by Lisa Ebersole, protagonist Amanda focuses on getting her own web series off the ground until she must decide whether or not to make motherhood a priority.
Ebersole, a UCLA MFA screenwriting alumna, will host a premiere screening of "37 Problems" at the James Bridges Theater on Friday 7 p.m. with a live Q&A to follow. The show, which became stream-able on Amazon Video and Seed&Spark on Tuesday, reflects some of Ebersole's own life experiences as a single working woman in her late 30s confronted with the pressure of a ticking reproductive clock, she said.
"I have a lot of female friends who are in the same position where we're all sort of still striving in our careers and just haven't made babies or family a priority yet," Ebersole said. "It just kind of brought up this question of, if you're having ambivalence about motherhood but think you might want kids someday, what do you do when someday is now?"
Stephanie Sanditz, Ebersole's best friend and co-star, plays September, Amanda's filterless, self-obsessed actress friend. Sanditz has been a part of "37 Problems" since before it was a finalized script, and said September's role was based on an exaggeration of herself.
In addition to Sanditz's influence for the character of September, Sanditz said her decision to have her eggs frozen as her screenwriting career took off was one of the reasons Ebersole pursued the idea for "37 Problems" in the first place.
"With the first huge screenwriting check that I got, I decided to not change my lifestyle, and instead I bought a Jeep Wrangler and froze my eggs," Sanditz said. "I think the web series in its entirety actually came out of (Ebersole) watching me deciding to do this fertility precaution."
Ebersole said she also plays an exaggerated version of herself in the role of Amanda. Though not a microscopic look at her own life, Ebersole said the self-referential, meta aspects of the show required vulnerability, particularly in terms of justifying casting herself over someone else to play a role that she had personally written.
"I put all of myself into the character and then added, like, 20 percent neuroses and self-involvement," Ebersole said. "It's like a heightened, more comedic version of myself."
Though Ebersole may be playing a version of herself as Amanda, Amanda's struggle between career and family is relatable to others, and particularly to women working in creative fields, said Laura Hauschild, a producer of the series.
"When you choose something like film and the arts and being a creative person … and you also think of maybe having a family but it just doesn't seem possible right now, at what point do you compromise your art?" Hauschild said. "There's all these questions that you don't really think of when you're in your early twenties or in college."
Additionally, Hauschild said she appreciates that "37 Problems" comedically tells a story about something many women in their thirties to forties face, and feels there needs to be more comedy about women in this age range.
"I meet with so many wonderful producers and directors that are looking for female-driven comedy and they sometimes get something written by a man and a woman about a marriage or whatever," Hauschild said. "But ("37 Problems") is just all about this one woman and her life and her problems and the joys and the sorrows. It just (feels) like life."
Ebersole not only wanted to comedically represent Amanda's life, but she specifically wanted to cover this angle because she feels that film and television underrepresent the particular crossroads some women find themselves at when they are running out of time to decide whether to pursue biological motherhood or not, she said.
However, Ebersole said that there are other universal challenges in the series that pertain to men or women of any age, such as not being able to find a partner, having unmet career goals or being hesitant about having children.
While Sanditz said the everyday life issues in the series are especially relevant to women, she said she also believes the challenges are not faced exclusively by women, even if women may have more concern about their biological clocks than men.
"("37 Problems") really explores how hard it is to have your third coming of age as an artist," Sanditz said. "It's really an amazing window into this new generation of choices that people are making."