Trial surrounding death of UCLA student postponed following new evidence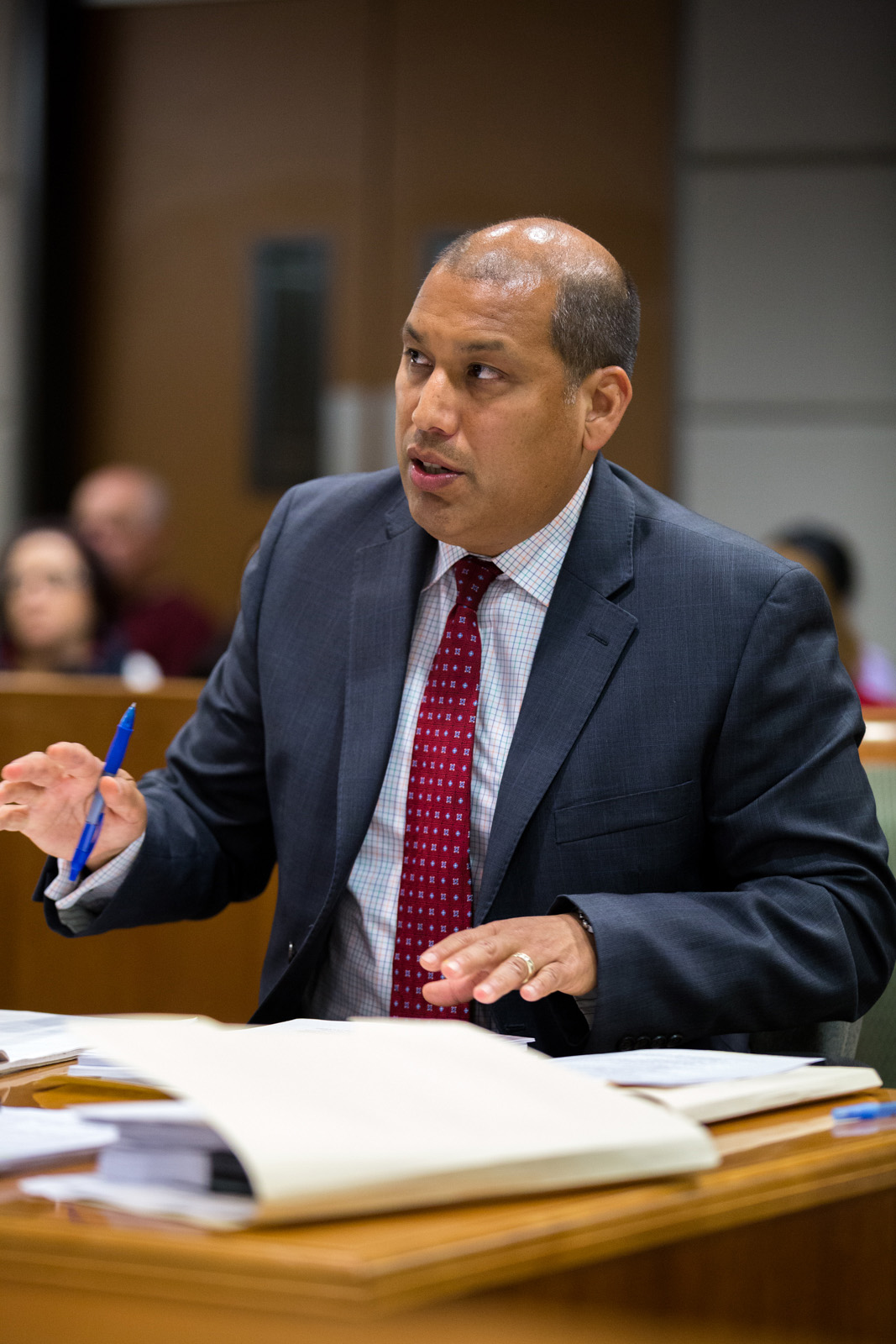 A trial for two former college students who were arrested in connection with the death a UCLA student has been postponed because new evidence was recently made available to a defense attorney. Victor Avila, the deputy district attorney prosecuting the case, objected the motion, saying the defendant's attorney had plenty of time to review available evidence. (Daily Bruin file photo)
A judge postponed Tuesday the trial for two former college students charged for possible involvement in the murder of a UCLA student, after the defense attorney said she needs time to review evidence recently made available.
Alberto Medina, a former Fresno State University student, and Eric Marquez, a former UCLA student, were arrested in connection with the death of Andrea DelVesco in September 2015. DelVesco, who was a UCLA student at the time, was found dead in her apartment, which had also been set on fire. Medina's attorney, Debra Werbel, said Tuesday she had new evidence that could help his case.
County prosecutors are charging Medina with murder during a robbery, arson and cruelty to animals, because DelVesco's dog died in the fire. Marquez is charged with aiding and abetting murder and burglary.
Mark Windham, the judge presiding over the case, granted Werbel her request to postpone setting a trial date so she could have more time to review the new evidence and prepare a defense case for Medina. Victor Avila, the deputy district attorney prosecuting the case, said Windham already postponed setting a trial in June.
Werbel said she was still going through evidence, including surveillance footage at DelVesco's apartment complex during the time of the incident, that could be vital to the case.
"I have to defend my client," she said. "I have to give him due process."
Windham said Medina and Marquez have a right to a speedy trial, and added their cases should have gone to trial earlier because the death penalty is not being considered as a possible punishment. Avila said in December the attorney's office is not pursuing the death penalty for Medina.
Some of the evidence Werbel cited in her motion were confidential, so she presented them to Windham privately. Windham said although Werbel had nearly two years to review evidence, he eventually decided to postpone the trial date because he thinks the evidence could be critical to Werbel's defense argument for Medina.
Avila objected to the delay, saying it was an inconvenience to several witnesses and DelVesco's family members. He said he had at least 20 civilian witnesses, including students and workers, who were ready to participate in the trial.
Avila added he thinks the evidence Werbel requested more time to sift through would be irrelevant to the trial because it includes material from witnesses who would not be asked to testify.
"We will never get to trial if she's looking through every hour of surveillance or other evidence," he said.
Werbel said she will decide what evidence will be important for her case and added that some evidence was only recently made available for her to access.
"A lot of evidence we got in the beginning was blacked out," she said. "I have a right to investigate everything in this case and look at everything in this case."
Marquez's attorney, Steven Cron, said that while he wanted the trial to begin as soon as possible, he did not object to the delay because he wanted to make sure the defendants' cases were properly prepared.
Cron also said he is considering negotiating a plea bargain for Marquez or requesting that he be tried separately from Medina. Avila said he thinks a plea bargain for Marquez would be viable, but added any bargaining for Medina would likely not be possible.
The court is expected to hold another pretrial hearing in November. Windham said he expects the trial to take place in January, but added Marquez and Medina may be tried separately. He added he does not foresee additional delays in the case's trial proceedings.
Preal is the editor in chief of The Bruin. He was previously the assistant news editor for the city and crime beat and a news reporter for the city and crime beat.
Preal is the editor in chief of The Bruin. He was previously the assistant news editor for the city and crime beat and a news reporter for the city and crime beat.