Battle of the Editors: Fall athletes to watch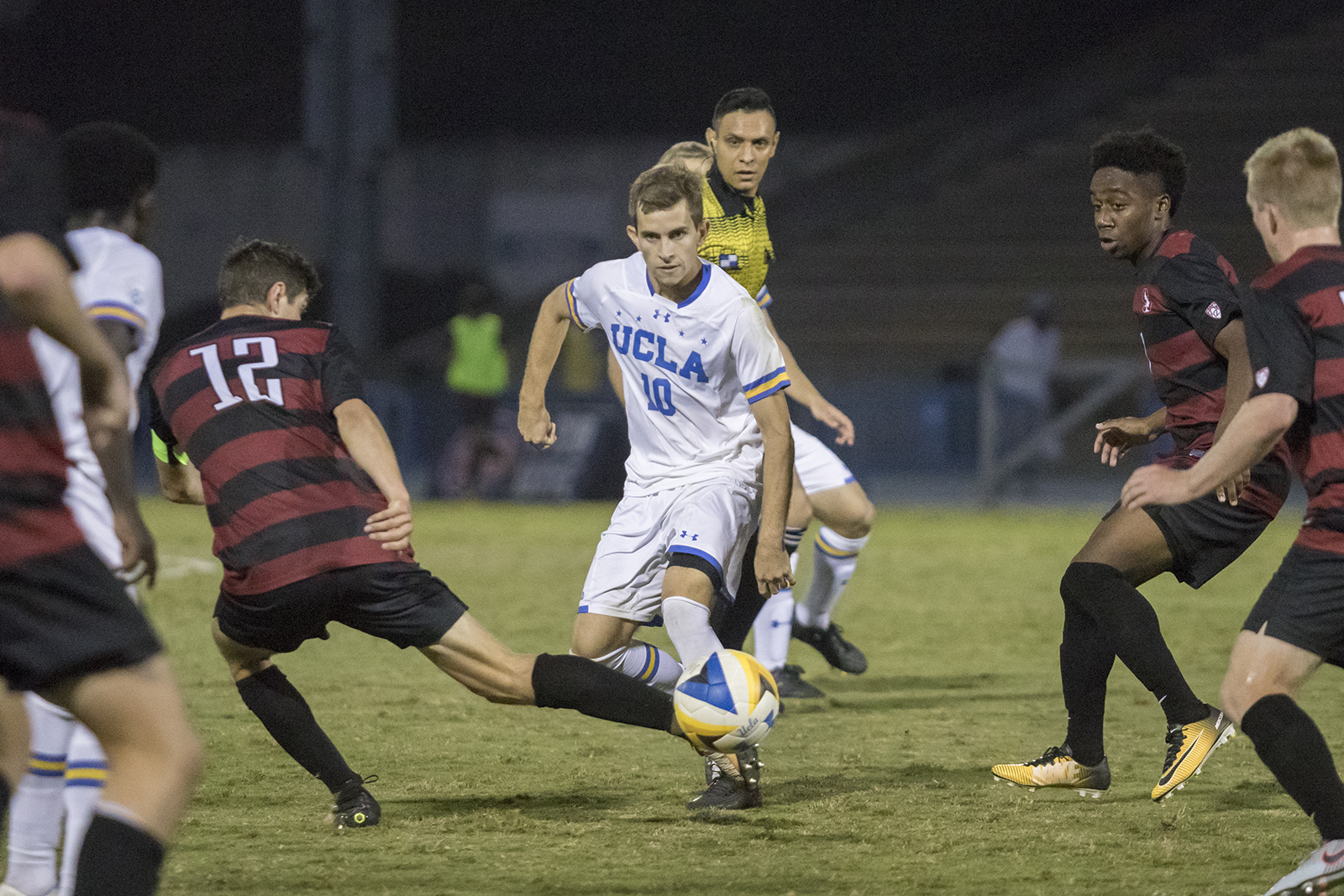 Senior midfielder Brian Iloski is one of two seniors on the underclassman-heavy roster this year for UCLA. He has started every game of the season so far. (Ken Shin/Daily Bruin)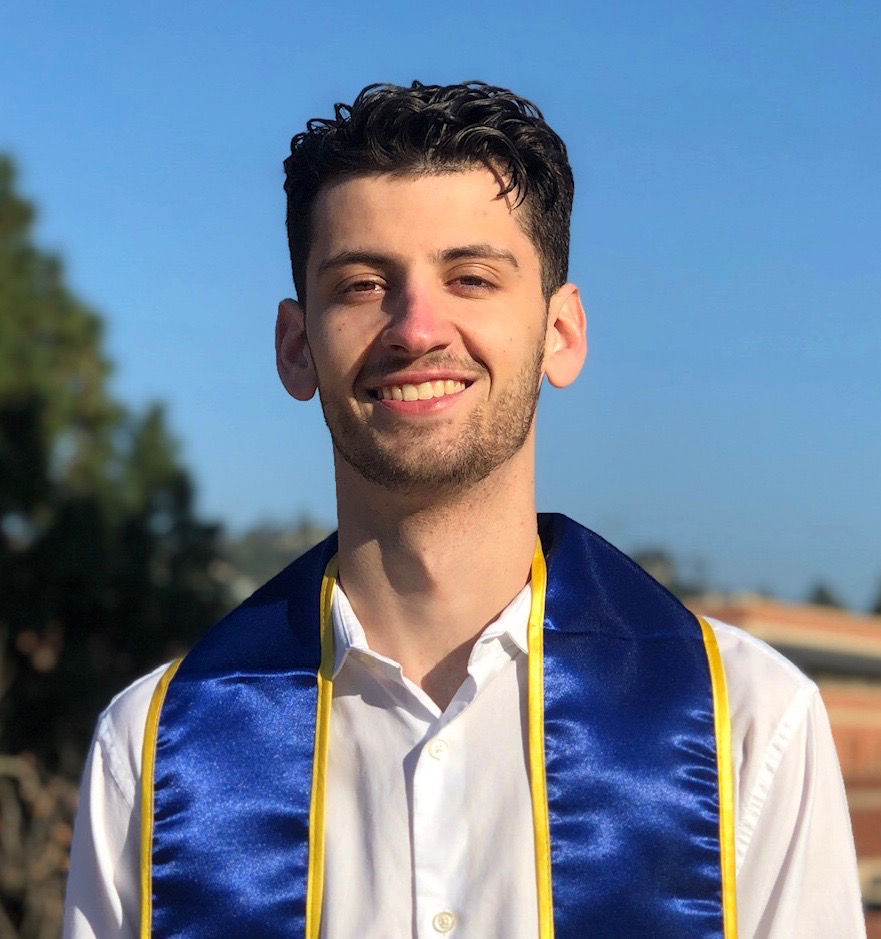 Everybody knows UCLA football's Josh Rosen, but there are plenty of other superstar athletes and powerhouse players that you may not have heard as much about. Four of the Daily Bruin Sports editors go through their picks for "Most exciting fall athlete to watch."
Hailie Mace, women's soccer
Melissa Zhang, assistant Sports editor
The undefeated Bruins have been an exciting all-around team to watch, thanks to both their experienced and young stars. One player has stood out though.
Mace was one of only two players who started all 22 games for the Bruins last year, and although she has transitioned back to an attacking role from defense, the 2017 team has relied on her just as much.
The junior forward leads the team in goals and points scored with nine and 21 respectively so far. She won two weekly honors for her three goals against Oregon and Oregon State – Pac-12 Offensive Player of the Week and UCLA/Muscle Milk Student-Athlete of the Week.
Mace returning to the top of the field isn't just critical for the team's success this season. It's also fun to watch.
Mac May, women's volleyball
Kelsey Angus, assistant Sports editor
Mac May has been an exciting and effective player for UCLA women's volleyball in her freshman season.
The outside hitter has already received Pac-12 Freshman of the Week accolades twice this season, and for good reason.
May is second on the team with 148 kills and boasts a .241 hitting percentage – the best of the Bruins' pin hitters. She also leads the team with 13 service aces and her 25 total blocks are the most of any pin hitter.
The 6-foot-3-inch hitter adds size on the pins that UCLA lacked last season and has reached double-digit kills in six matches, including a season-high 18 in UCLA's five-set win over Hawai'i.
Brian Iloski, men's soccer
Nicholas Yekikian, assistant Sports editor

In his time as a Bruin, Brian Iloski has logged more than 3500 minutes of play and has long been one of the most exciting players on the pitch.
His speed and four years of experience have led to his 15 shots so far this year, with a third of those finding the back of the net.
Despite the Bruins' slow 3-5 start to the season, Iloski has been instrumental in securing the win for the team on two occasions.
The first came when he scored two goals in the first game of the year against San Francisco, and the second occurred two weeks later when he scored the only goal in their 1-0 win against UNLV.
Iloski has also started in every single game for the Bruins in 2017, and has played all but 4 minutes of those games.
Nicolas Saveljic, men's water polo
Ryan Smith, assistant Sports editor
All-Americans Patrick Fellner and Ryder Roberts scored 74 goals for men's water polo last season – and they both graduated.
Without their two top scorers from a year ago, the Bruins needed somebody who could take over the attacking role.
Enter freshman Nicolas Saveljic.
The 6-foot-7, 200-pound attacker leads the team with 27 goals through 13 games this season.
At that rate, Saveljic is on pace to score over 50 goals in just his first collegiate season. Fellner led last season's team with 39 goals.
Saveljic also played an integral part in UCLA's magical run at the Mountain Pacific Invitational in late September. He scored two goals in the tournament final against then-No. 2 USC to help the Bruins take the No. 1 ranking in the country later that week.
With men's water polo now ranked second in the country, Nicolas Saveljic has already made himself one of the most exciting athletes on campus.