Death within family, setbacks spur on alumnus' film production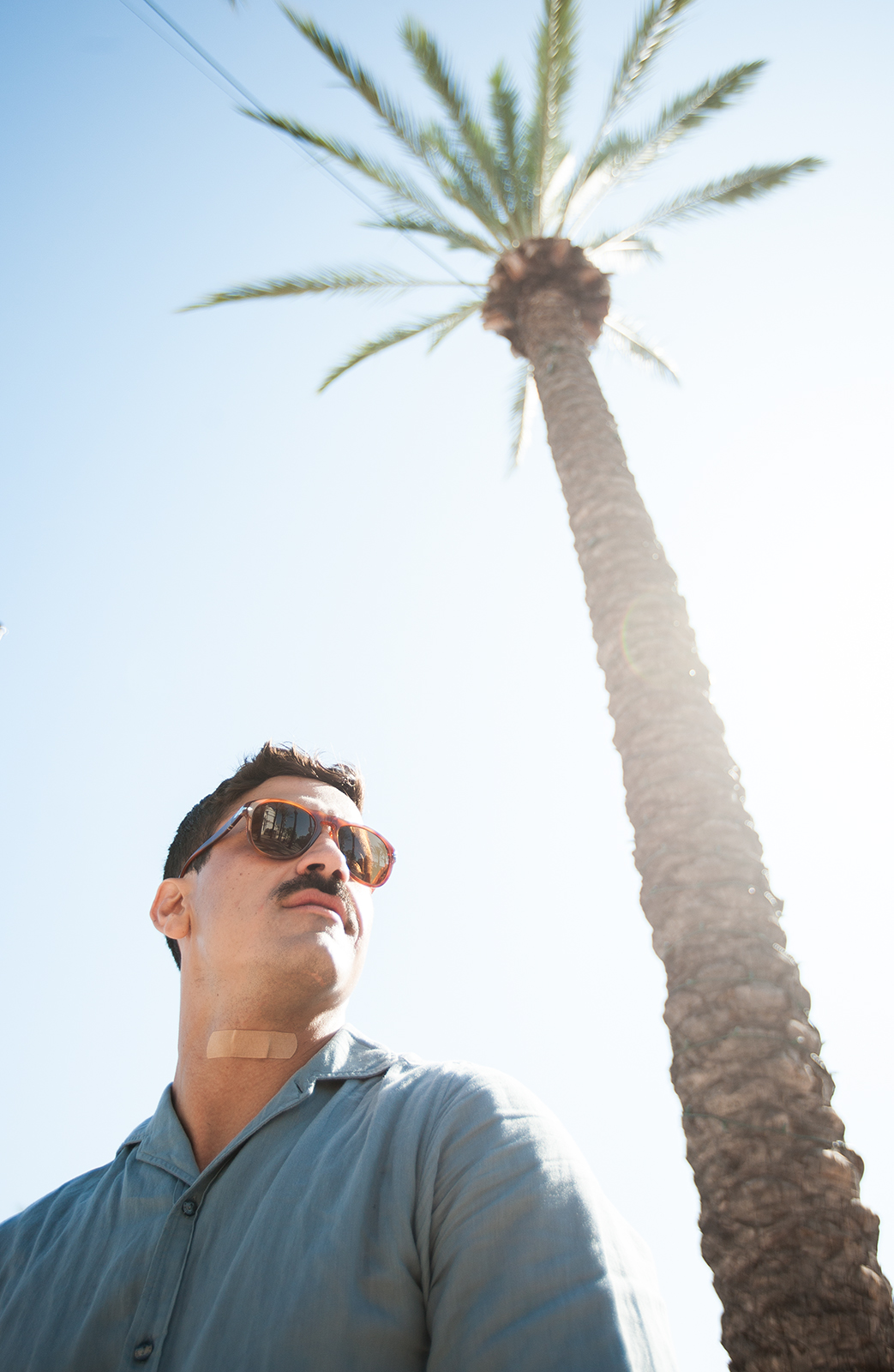 Alumnus Thanos Papastergiou directed "Sandy Beach," a film with no dialogue that centers on the story of a daughter and her father at a beach in Crete, Greece. The film was inspired by the death of his uncle and was selected as a Toronto International Film Festival pick. (Aubrey Yeo/Daily Bruin senior staff)
Creating the film "Sandy Beach" was no walk on the beach for Thanos Papastergiou.
But after hospital visits, multiple delays and a thunderstorm, "Sandy Beach" has gone on to screen at the Toronto International Film Festival and was shortlisted for a British Academy of Film and Television Arts Student Film Award. Papastergiou, a UCLA alumnus, said the filming roadblocks actually ended up helping him better execute his film.
"I always knew that with the challenges (of filming), it was going to work out in the end," he said.
He is currently working on a miniseries titled "The Nutritionist," which he will start filming in December. He will also design the costumes for a play under the company Tanztheater Wuppertal Pina Bausch, which will premiere May 2018.
Papastergiou grew up in Greece, where he attended medical school, but also explored artistic side jobs, such as costume design. He said he wanted to work in cinema after visiting a set of a film for which he designed costumes and applied to UCLA's School of Theater, Film and Television production/directing program in 2011.
"Film school for me was pure fun," Papastergiou said. "(It was) a perfect long break from being an adult."
As a part of the application process to the film school, Papastergiou had to submit an original six-page script. He approached the challenge of writing his very first film script by creating a piece inspired by the recent death of his uncle at the beach – a script that he later fashioned into "Sandy Beach."
"Sandy Beach" has no dialogue and focuses on a woman and her father at a beach in Crete, Greece. The father's tragic and unforeseen drowning resembles the manner in which Papastergiou lost his uncle, which he said gives the film an autobiographical element.
Arkesh Ajay, a former classmate of Papastergiou's, said he thinks Papastergiou's life experiences – including his time in both medicine and the film industry – helped him cultivate a strong sense of empathy that translates into how he creates and depicts characters.
"He has these experiences of … (living) lives that are different from what he is doing now," Ajay said. "In his work, you can see … he comes from a very deep understanding of other people's feelings."
Nancy Richardson, a UCLA professor of theater, film and television who taught Papastergiou in a course on advanced editing, said audience members with aging parents could connect to the relationship between the film's father and daughter, making the film more impactful.
"It also struck a personal note … of having an aging parent and trying to take care of them and what your worst fears are," Richardson said.
Richardson also said she thinks the film's lack of dialogue contributes to its sophistication. The actors who played the father and daughter expressed the relationship between their characters nonverbally, using techniques like body language.
"There is a way that the daughter's gestures and balance indicate a protective and caring stance toward the father," Richardson said.
During the filming, an unexpected accident helped Papastergiou further develop the father-daughter relationship. The day before production started, he was involved in a life-threatening accident and woke up from a coma a few days later, forcing him to postpone production by a year and find a new cast and crew.
He said it was hard to regain his motivation to finish the film because resuming work a year later felt similar to going on a second date with someone he had not seen in a year.
Papastergiou also encountered a thunderstorm while filming. Since the film takes place over the course of one day, the storm could have made some of shots of the sky incongruent with others, breaking the shots' continuity, he said.
Papastergiou, however, had a positive outlook on the setbacks he encountered. He said his experience of being dependent on nurses during his recovery helped him better understand the role of the father in the film.
Before the accident, he said he viewed the story from the daughter's perspective since he already understood what it was like to take care of an aging parent. The accident, on the other hand, allowed him to experience what it is like to be taken care of.
"Maybe it's good that I (almost) died because I had a more profound understanding about (the father's) journey in the film," he said.