New class explores black horror genre's themes of survival, racism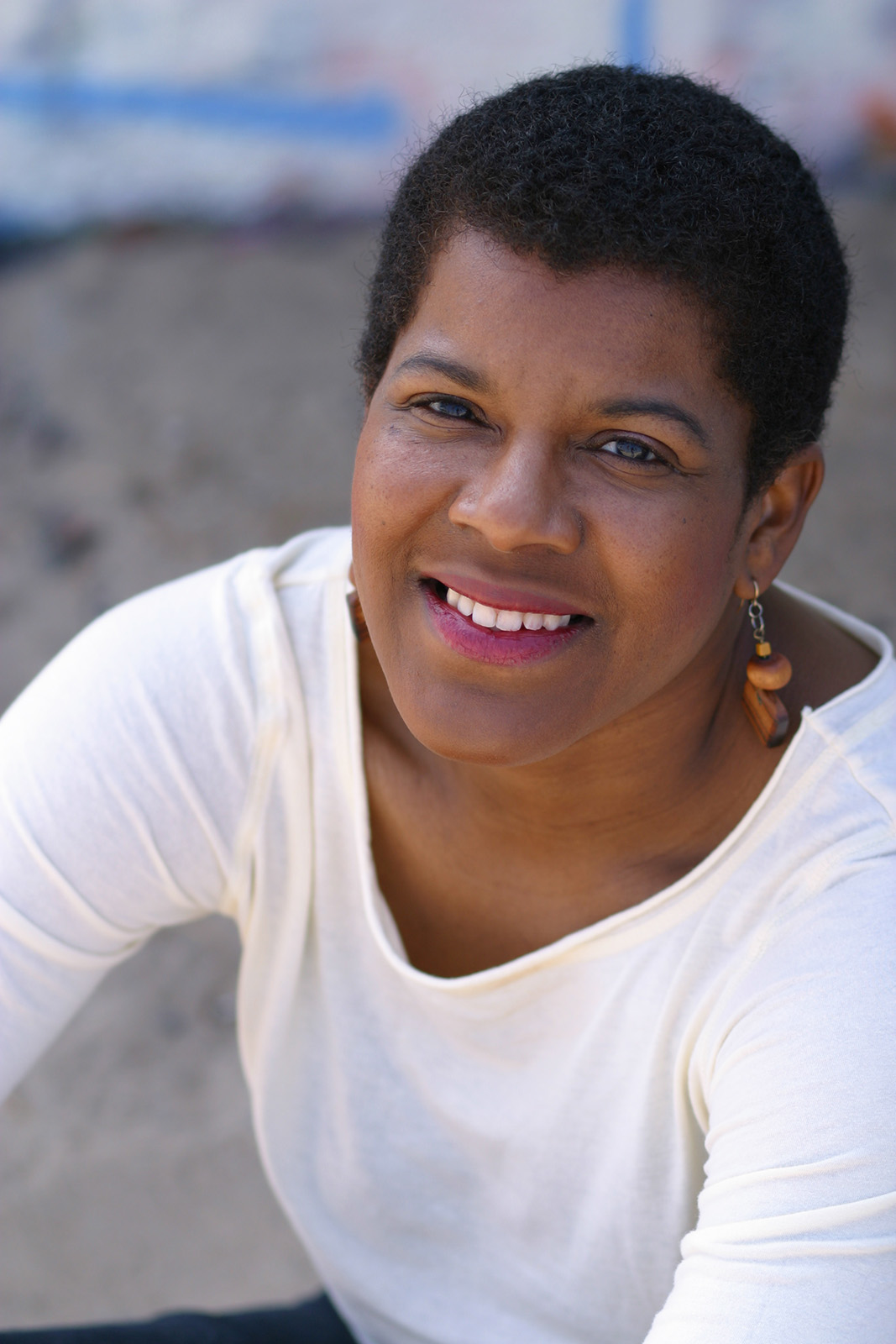 Professor Tananarive Due will teach African American Studies 188A, a course that will feature films like the 2017 horror film "Get Out." Students will also be asked to analyze black horror films such as "Blacula" and written works such as Due's own novel, "The Good House." (Courtesy of Daniel Ebon)
Sept. 27, 2017 11:42 p.m.
This fall, students will delve into the hidden meanings of "Get Out's" bloody brain extractions for course credit.
Professor Tananarive Due's fall course, African American studies 188A: "Special Courses in African American Studies: Sunken Place: Racism, Survival, and Black Horror Aesthetic," will explore "Get Out" and other black horror films through the lenses of racism, survival and dystopia. Students will watch excerpts from older movies including "Blacula" and analyze novels such as Due's "The Good House."
Due said the black horror genre dates back to written works like Pauline Hopkin's 1903 novel, "Of One Blood," in which a medical student explores the dark truth of his race. Black horror works also include themes of haunting by demons, family ties and a fear of white supremacy, she added.
"I don't think a lot of people have even thought that black horror exists," Due said. "Since 'Get Out' has gained widespread attention, now is a great time to help highlight why it's been so successful and where it fits in the larger realm of black horror in general."
Due said she was drawn to the film's natural and fresh approach to concepts like cultural appropriation. In "Get Out," Due said, viewers can read the antagonists kidnapping of black characters and extracting of their minds as appropriating the black body and ideas, which happens frequently in pop culture.
"Every time we learn to look beneath the layers of popular culture and the arts, it changes us," Due said. "In 'Get Out,' survival is one of the central themes, and it resonates with black audience members and artists because for some of us it feels like we're fighting to survive."
Jamie Reina, a third-year African American studies and communications student, discovered the course from his transfer student orientation counselor. He said he became interested in the course and enrolled because it is based on one of his five favorite films.
"Watching ('Get Out') was overwhelming in a good way, but I could easily relate to what the main character was going through, given I'm a person of color who also experiences microagressions within my own Afro-Latino community," he said.
Reina said he is excited to watch other black horror films that are part of the course curriculum, including the 1998 film "Beloved" starring Oprah Winfrey, because he is looking forward to delving into the dialogue surrounding art and social issues.
"It's important to notice the themes behind 'Get Out' and open dialogues because some themes aren't really understood by a majority of people," he said. "These dialogues need to be had, so we can improve how we understand and empathize with each other, something we need to do in a time of President (Donald) Trump's hateful rhetoric."
Eliza Franklin, a third-year African American studies student, said she was so interested in the class that she created her schedule so that none of her classes would conflict with it.
"I was so lucky to find this class because it covers my interest in media and arts, fulfills the humanities and social science courses required for the African American studies major, and revamps my love for black horror films," she said.
Franklin said she was happy to see films from her childhood, such as "The Serpent and the Rainbow," which portrays Haitian black magic in the class curriculum.
"In my writing, poetry and acting, I tend to steer away from horror because I thought horror was a sector not meant for African-Americans, given that most of the time black characters don't even make it to the end of the movie," she said. "After seeing 'Get Out,' I knew it was a genre that could be tapped into and the course gives me the opportunity to expand on that."
Other key works central to the class syllabus include short films like "WAKE" by Bree Newsome and written works such as "Fledgling," a novel by Octavia E. Butler.
Due said while the class' topics can get heavy and serious, she thinks students may have signed up for the class in part because it might be fun to get scared and experience horror that connects to the real world in a safe learning environment.
"We're currently in very precarious times socially, and that's what has led to the success of 'Get Out,'" Due said. "I hope to help students look for ways in which the characters in these works, like (Chris Washington) in 'Get Out,' are strong beyond their own understanding because all of us are that strong, and we all need to be strong."
Del Rosario is the 2018-2019 prime content editor. She was previously an A&E staff reporter.
Del Rosario is the 2018-2019 prime content editor. She was previously an A&E staff reporter.