The Quad: Useful Facebook groups to help guide you through life as a Bruin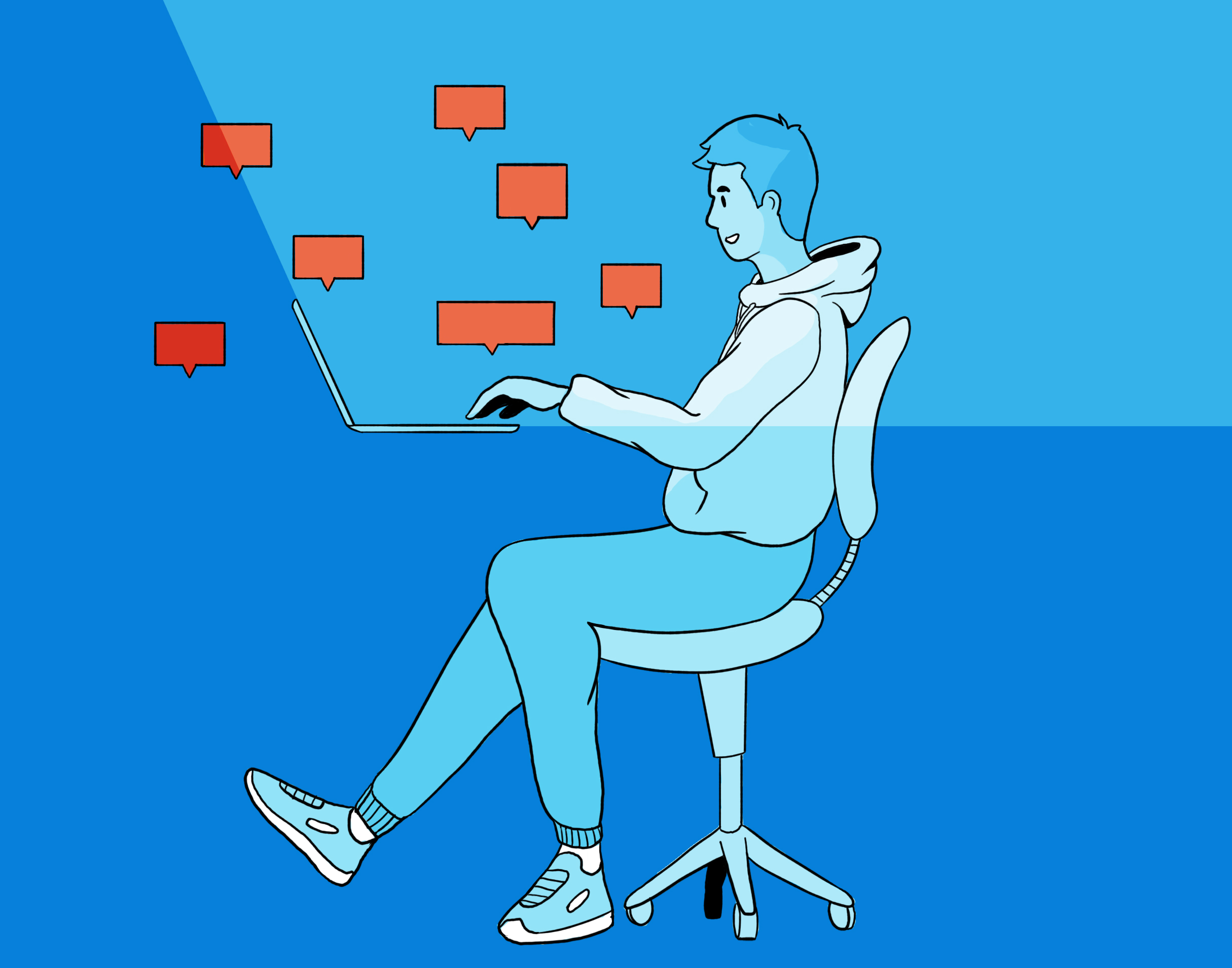 (Harishwer Balasubramani/Daily Bruin senior staff)
Although UCLA tries to provide every resource a student may desire, it's the student's own responsibility to seek them out. This can become an immense task because of the sheer number of options that we have: more than 1,000 student clubs and organizations, resource centers and programs like Scholarship Resource Center and the Undergraduate Writing Center.
So how do we make sense of and find the resources and opportunities that suit our needs?
Enter Facebook. Facebook's ability to filter information according to our preferences, though often problematic, is an excellent way to narrow the kinds of resources that one wants to be exposed to.
Almost all clubs and major UC-funded programs on Facebook have active pages and groups they use as an engagement point to answer questions and promote events – yes, those same events whose flyers students assiduously ignore on Bruin Walk.
So although every student will have their own preferences about the groups and pages they would like to join and like, here are some basic groups that all students should have on their Facebook feed:
Housing
UCLA Housing posts a lot of information about important events – places where you can score free food and other items like blue books during finals week – that can help take the bite out of hefty housing bill UCLA charges us. Each residence building and every floor also has its own Facebook group students can join if they want more specific information.
For off-Hill students, UCLA Student Housing Opportunities, UCLA Sublets/Apartments and UCLA Roommate Search are excellent places to look for roommates, apartments and housing swap opportunities. The apartments listed here are usually close to UCLA – often within walking distance – and having roommates from the same school is always a good idea because they will be on the same exam cycle and have similar routines.
Academics and internships
If you haven't already realized, the quarter system can be an anxiety-inducing nightmare for many Bruins. Constant midterms, quizzes and deadlines can create a jam-packed schedule that may not always leave time to attend office hours or even discussions. When you've missed a chance to talk to your professor or just have last minute doubts about a test, UCLA Study Hall is a good place to discuss classes and see questions you may not have practiced before or simply overlooked.
Quarter system-induced stress can also make it hard to remember deadlines. Pages like UCLA College Academic Counselling and major-based groups, like UCLA Math Majors, can serve as handy reminders for important deadlines and also give information about workshops, events and professors that can help raise a sinking GPA. These groups are also good places to find internships.
Besides that, there are groups focused solely on internships and resume building, such as the UCLA Jobs & Internships and the UCLA Career Center pages, which post internships that are usually close by and therefore ideal for UCLA students.
Groups that can help save money
College is synonymous with being broke. Groups like UCLA Free & for Sale and UCLA Textbook Exchange sell second-hand, or sometimes even brand-new, items at discounted rates. Buying and selling in these groups can go a long way in helping students save money.
Another good group for selling and buying is UCLASwipeSwap, where students blessed with premier meal plans can – illegally – sell extra swipes. The going rate for a swipe is around $6 or $8 and even off-Hill residents can benefit from this group since buying a swipe for a meal can be cheaper than eating out in Westwood.
For students who constantly go home, there are also groups specifically for sharing rides that can help students earn money driving home and find cheap rides. Along with the generic UCLA Ride Share group, there are also specific groups for students traveling to Irvine and Berkeley.
Support groups
It's easy to get lost and feel alone in a place as big as UCLA. Groups like UCLA International Students, UCLA Transfer Students and UCLA class groups not only provide great resources, such as internships and workshops, but also can serve as a support system and help you find other students who might be going through similar struggles.
Groups like UCLA Memes for Sick AF Tweens and UCLA Secrets can also help you feel like you're a part of a bigger community. If nothing else, these groups are good sources for a laugh or two and can help momentarily replace the pain of the quarter system with contemplation over our collective obsession with bananas and Chancellor Gene Block.
While this list is definitely long, it is by no means exhaustive. There also multiple hobby-based Facebook groups, such as those for hiking and surfing. And as I mentioned before, almost every club on campus has either an active Facebook group or page.
So keep your preferences in mind while clicking the "like" and "join" button and despite the number of groups you join or pages you like, don't forget to like Daily Bruin's own Facebook page. After all, it's hard to talk about social media without slipping in a little self-promotion.
Appurva Goel is a Daily Bruin Quad contributor. She likes writing about different cultures, fashion and social issues.
Appurva Goel is a Daily Bruin Quad contributor. She likes writing about different cultures, fashion and social issues.