Rehired Hammer Museum curator shares vision for Grunwald Center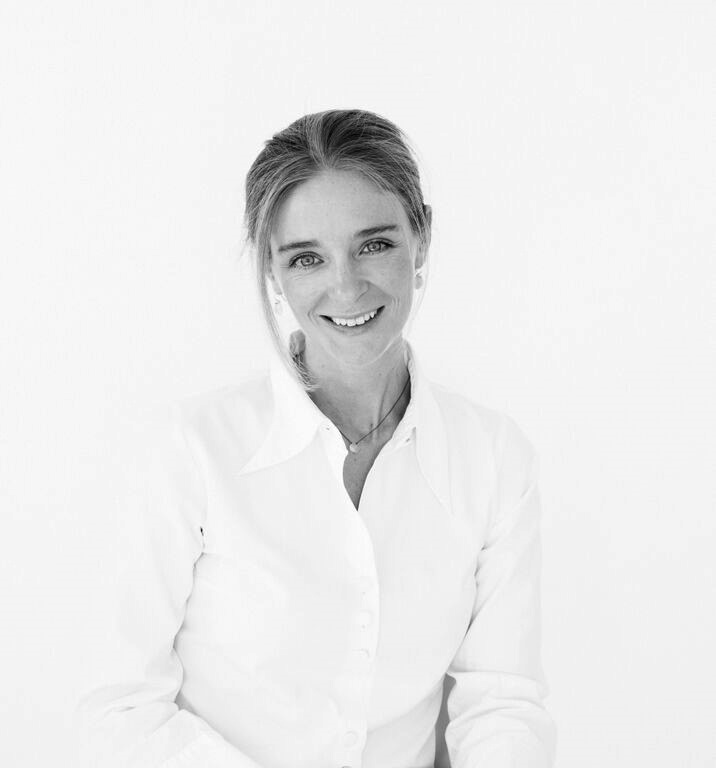 Allegra Pesenti said she will bring her experience with paper artworks to her new position as the associate director and senior curator of the UCLA Grunwald Center for the Graphic Arts. The Hammer Museum rehired her just four years after her departure. (courtesy of Laura Hodgson)
The Hammer Museum announced the rehiring of former Grunwald Center the Graphic Arts curator Allegra Pesenti this summer, just four years after her departure in 2013.
While away from the Hammer, Pesenti worked for the Menil Collection, where she collaborated with architects Sharon Johnston and Mark Lee to develop the Menil Drawing Institute in Houston.
Under her new title – associate director and senior curator of the UCLA Grunwald Center for the Graphic Arts – Pesenti said she will bring her expertise in the field of paper artworks. From Pablo Picasso to Victor Hugo, Pesenti has devoted her life to collecting rare and fragile drawings from the world's most famous artists.
The Daily Bruin's Erin McFaul spoke with Pesenti about her years working for the Menil Collection, her decision to return to the Hammer and the future of the Grunwald Center.
Daily Bruin: Did you learn anything from your experiences at the Menil Institute that you're going to take back with you to the Hammer?
Allegra Pesenti: Absolutely, because the Hammer is, at the moment, involved in a capital campaign. It's embarking on the design of its own gallery that's devoted solely to works on paper. It'll open in the next few years, so it's a similar enterprise. … The Grunwald Center has a fantastic collection of print drawings and photographs from the Renaissance to now, and we are also working on the design of a new study room that will be accessible to everyone, from all UCLA students to artists to the general public and academics. We're very excited to be … dedicating ourselves to the study, exhibition and collection of what's on paper – historical and contemporary. So my experience at the Menil is definitely a great grounding for what is quite present at the Hammer and what is to come.
DB: What made you decide to return to the Hammer after leaving for several years?
AP: I was a very happy employee at the Hammer. I was stimulated by the program, and my wonderful team of colleagues and I returned to an institution that has given me many chapters and has been a platform for me to be a part of exhibitions that I want to do. It's always a great, great privilege to be in a place that encourages one's work and helps one realize that work. … I computed some wonderful exhibitions and have also continued to develop the collection at the Grunwald. And I was very much looking forward to coming back to the United States and having that same possibility. It's a very dynamic institution. It's very much connected to the fabric of Los Angeles.
DB: Is there anything you're looking to improve at the Grunwald Center during your time here?
AP: My colleagues and I are constantly trying to improve it in terms of its collections and also in terms of its visibility. We would like it to be as known and as accessible as possible to the students and faculty of UCLA. We are incredibly encouraging to the whole UCLA community to use the collection, to feel like it's part of their own legacy as well, to use it, to visit it. It should be considered a very precious archive, and we are all very fortunate to have it at our doorstep.
DB: What can UCLA students gain from a visit to the Hammer Museum?
AP: It's always a very invigorating experience to be able to learn from exhibition viewing. Like I said before, it's a museum, but it's very much connected with the fabric of Los Angeles. It's a place that's in touch with reality within the city. It's a place that's welcome to artists both in the local community and in the international community. There's a lot to learn from a visit to the Hammer, but there's also a lot to enjoy.
DB: What is your vision for the future of the Grunwald Center?
AP: I think it's a very exciting prospect for the Grunwald with regards to the chance to inaugurate a new study room and a new gallery devoted to art on paper. We have plenty of ideas for exhibitions to come. I think it's constantly growing and developing the department and it's very exciting to see it develop the way it has been and the way it will in years to come.