Emmys 2017: UCLA lecturer teaches importance of social media in acting career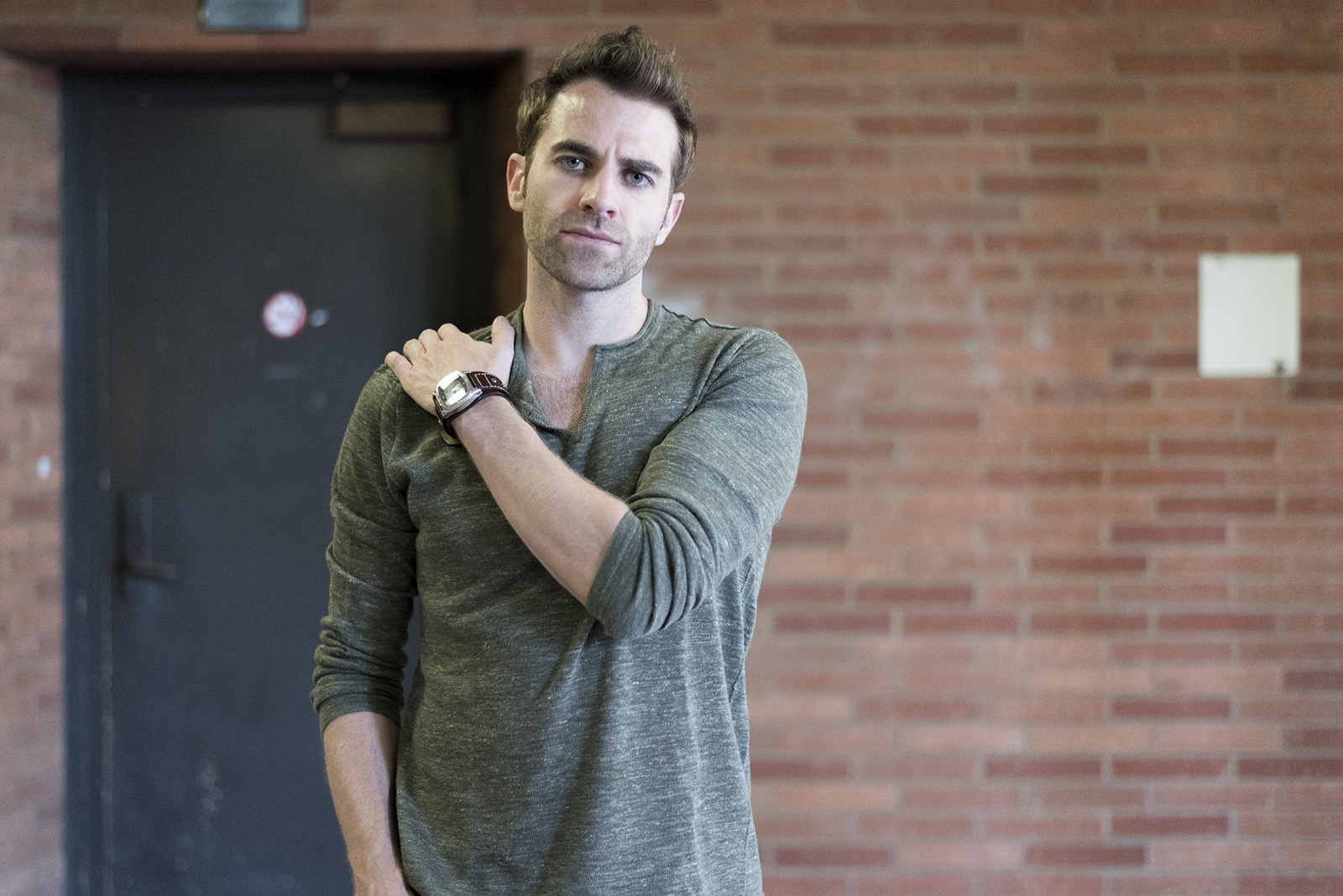 Lecturer Ben Whitehair teaches aspiring actors how to actively navigate professional networks using social media. He has used social media in his own career, which helped him land a role in "Better Call Saul." (Axel Lopez/Daily Bruin)
UCLA alumni and faculty have lent their acting, writing and directing talents to several series nominated for the 69th Primetime Emmy Awards. Contributing to nominations in categories such as Outstanding Comedy Series, Outstanding Drama Series and Outstanding Limited Series, Bruins have showcased their skills in both acting and production as parts of the casts and the crews.
Ben Whitehair's exchanges with his followers on Twitter have helped him land agents and career-defining roles.
Whitehair, a lecturer in the theater department at the UCLA School of Theater, Film and Television, said his social media interactions are responsible for building the professional networks that lead him to many of his career achievements, including his role in the 2016 film "Gold," which featured Matthew McConaughey, and his appearance in AMC's 2017 Emmy-nominated series "Better Call Saul."
[Related: Emmys 2017: UCLA alum portrays Asian-American experience on 'Master of None']
Whitehair said he maintains a steady presence on Twitter, Facebook and Instagram's professional network by following people in the industry and engaging his followers with personal posts, retweets and shares. In fact, Whitehair credits many of his roles, such as his role as Sean the waiter in an episode of "Better Call Saul," to his social media presence.
"Better Call Saul" is a spinoff of the hit television series "Breaking Bad" and follows the life of lawyer Saul Goodman before he represents Walter White, the chemistry-teacher-turned-meth-dealer from "Breaking Bad."
Whitehair said previous work experience with the casting director helped him stand out as a candidate for the role of Sean, a waiter in one episode of "Better Call Saul." He had been able to stay in contact with the casting director because of his Twitter and Facebook followings, which helped him land the role.
"The casting director of ('Better Call Saul') had cast me in other shows she had cast previously," Whitehair said. "One of the ways I stayed on top of her mind was through social media and just following people like her, liking posts and sharing their posts from time to time."
In fall quarter of 2015, Whitehair co-taught the graduate school class "The Business of Show Business: Digital Technology and Social Media for Actors" with actor and lecturer AJ Meijer. In the class, he emphasized three core principles of productive social media usage: listening to other people, being active in online dialogue and bringing value to conversations.
"As actors, we get a degree in communicating with human beings, so we should be the best at building relationships in the real world and online," Whitehair said.
Whitehair said an acting degree is one of the first steps toward professional success, but learning how to market oneself is important in becoming a working actor. However, he added student actors in higher education are often not taught the necessary skills to market themselves and said he thinks the higher education system could improve the lessons it teaches students aspiring to be working actors.
Meijer, the lecturer who taught alongside Whitehair, said one of the main mistakes aspiring actors make is not applying business acumen to their acting careers. In the class they co-taught, Whitehair brought his own experience working in the business world to the students, Meijer said.
"(Whitehair) has given me advice on everything from wording of important emails (to) building regional representation in markets outside of New York and Los Angeles," Meijer said. "When teaching graduate students, he brought the same sort of business expertise to the table."
Because social media has become such a pervasive tool in the business world, many students have already applied Whitehair's lessons to their professions, said Anastasia Bonaccorso, one of Whitehair's graduate students who went on to work for B Street Theatre, a regional theater group in Sacramento.
Bonaccorso reformed the theater company's publicity tactics using Whitehair's social media tenets – namely, active listening. Bonaccorso said she taught her media team to ask patrons to comment and share their opinions about the company on Facebook instead of relying on overused promotional messages.
For example, Bonaccorso said she reached out to her patrons during the holidays with a wish initiative, which asked theatergoers to share their wishes for the company, the community and themselves.
"The initiative was extremely popular and quite humorous," Bonaccorso said. "It was a loop of communication in which our patrons' voices were heard and shared."
Whitehair said he thinks actors can improve their own acting skills, in addition to advancing their careers, through online interactions.
"As an actor you have to learn how to reach out to people in a way that they get it," Whitehair said. "On social media you can practice communicating in ways people resonate with and in turn become a better actor."