Senior signoffs: Mitch Stahl reflects on value of detail, on and off court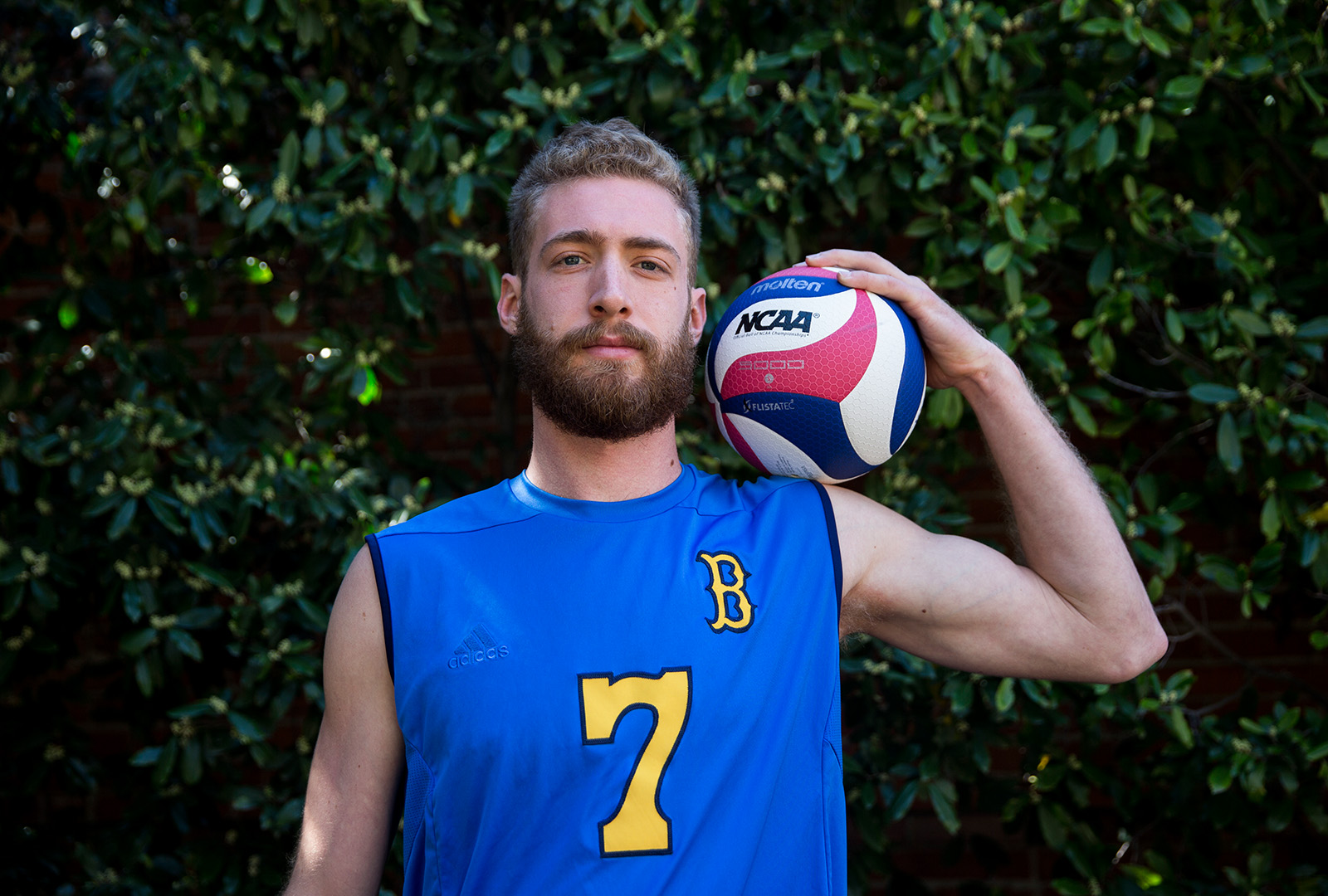 (Keila Mayberry/Daily Bruin staff)
As June 16 quickly approaches and the end of my career as a student-athlete draws near, I reflect on my time at UCLA and share my experience along with life lessons that I have learned along the way.
Although my time here is finished, this university will forever be a cornerstone in my development – as an athlete, but more importantly, as a man.
Four years ago, I traded the rural Pennsylvanian countryside for the traffic-jammed highways of Los Angeles, with high hopes of achieving some very ambitious team and personal goals. Having never lived in a city before, I would take the better half of my freshman year to get used to the complete shift in lifestyle and culture before attempting to tackle some of those goals. My conservative background clashed with the liberal mindset of many Californians, which forced me to take a look at how I viewed life.
[Related: Men's volleyball player Mitch Stahl digs into Pennsylvania roots]
I quickly learned that there were very few people in my new environment who were raised the way I was, and it opened my mind to different ways of life that I have learned to appreciate and respect. Everyone has their own story to tell and it is important that it is told, but it can't be told without someone there to listen.
Once I got over the culture shock of my new home, I could finally start to ambitiously chase my goal of winning a national championship. However, college volleyball was much more difficult than I had anticipated. I had to break my game down to the basics and start learning from the ground up. I wasn't the only one; many of my teammates had to do the same and it took time – a lot of time. I learned quickly how much attention to detail it takes to be a good player, and the transfer of that detail collectively to be a good team.
We ultimately fell short of our goal of winning a national championship. However, we had a run at it in my third year, when we made the first NCAA Final Four appearance in 10 years. We lost in the semis to the would-be national champions, Ohio State, in an epic five-setter – set five was 18-16.
[Related: Men's volleyball unable to overcome Ohio State in NCAA semifinals]
This devastating loss showed me that margins at the top are slim and that winning requires a complete and total focus on every single play of every single point. The same can be said for goals in life. The margins are so slim at the top that every opportunity to perform and interact with others ought to be carried out with the highest levels of focus and attention to detail.
Despite coming up short of our team goal in my time here, UCLA has helped me achieve and exceed some life goals that I have for myself, one of which was achieving my childhood dream of becoming a professional athlete. I have been fortunate enough to have had the support around me here to help me achieve this goal. I will be moving to Paris and playing for the Paris Volley club for the next two years, so if you're doing a post-graduation trip to Europe, hit me up!
As a final signoff, I would like to thank all of you who have supported our team over the past four years; it has truly meant the world to my teammates and me. I hope that you continue to do so because there are big things brewing for our volleyball team over the next few seasons. Enjoy your time at this marvelous university – it is truly a gift.