Quad: CAPS fails to provide adequate care for differing needs of students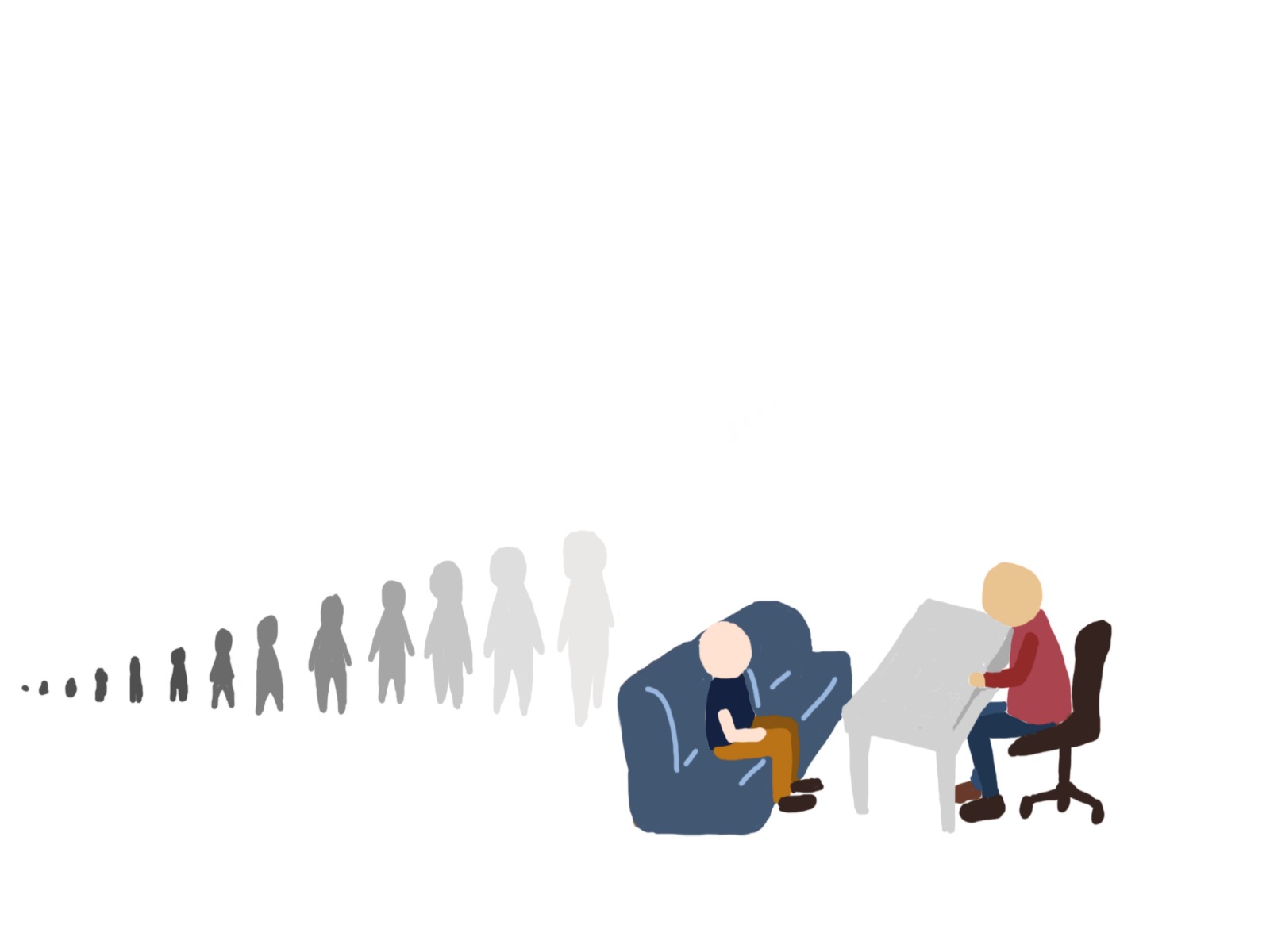 (Olivia Chen/Daily Bruin)
UCLA Counseling and Psychological Services, touted as the university's premier mental health center, provides services to UCLA students in need of counseling.
Located at John Wooden Center West, CAPS offers a wide range of services, including free brief screenings, 24/7 crisis counseling and emergency intervention, individual counseling and psychotherapy, group therapy and psychiatric evaluation and treatment.
Promoted during campus tours and New Student Orientation, CAPS is one of – if not the – most widely known on-campus mental health resources at UCLA. If UCLA students are clearly aware of CAPS's existence, why is it that mental health illnesses remain such a prevalent problem on campus?
To find answers to this question, one would need to start a conversation about the quality and accessibility of university mental health services.
Speaking to UCLA students who have used CAPS services, three primary concerns about CAPS arise: inefficient appointment scheduling protocol, questionable efficacy of some counselors' abilities to treat students and the yearly limit on number of therapy sessions students can receive.
Ryan Cerny, a first-year biology student, recalls his experience of waiting a month and a half before being seen by a clinician.
"I was expecting to talk to someone immediately," Cerny said. "I wish CAPS didn't have to be so procedural."
Booking an appointment is indeed a hassle. Students utilizing CAPS for the first time must walk in for a brief screening, where a brief screen counselor will match them to a clinician. Wait times can vary depending on time of day because brief screens are offered on a walk-in basis.
For some students, this circuitous process of getting seen by a clinician deters them from seeking treatment, even when needed.
"Getting into CAPS itself is a drag. … Unless you are really self-aware, there isn't much incentive for you to get help, with all the bureaucratic red tape you have to go through," Cerny said.
The primary reason why students find it so difficult to schedule timely appointments with CAPS is understaffing of clinicians – a problem rooted in the university's limited funding toward mental healthcare. This systemic issue will be further explored in part two of the series.
In an email statement, UCLA spokesperson Rebecca Kendall said that students in need of emergency or urgent clinical service receive either "same-day" or "same-week" appointments. With "non-urgent, non-clinical issues," most students must wait about three weeks before being seen by a professional. Kendall describes this wait time as generally "consistent with those found at other college campuses and within the broader community."
Chiefe Mo, a second-year biochemistry student, shared a more positive experience of scheduling CAPS appointments.
"If I wanted an appointment, I could go in and see a therapist within the same week. Whenever I needed a counselor, I could see one whenever I wanted," Mo said. "I never thought CAPS had an understaffing problem. I felt that they were so well-staffed that they had the time to follow up with me every single week."
While some students share Mo's sentiment that CAPS is sufficient in booking timely appointments for UCLA students, the majority of students argue otherwise. Cerny's experience of long wait times before appointments and an excess of red tape is something that is commonly reported and can deter many students from seeking much-needed treatment.
Beyond difficulties in scheduling appointments, some students have also voiced dissatisfaction with quality of CAPS care.
Cerny did not find his experience with CAPS counseling particularly helpful. He was surprised that his therapist didn't seem to be well-versed in UCLA student life, with little to no knowledge to common stressors faced by college students.
"One example of a stressor I face is UCLA's housing services," Cerny said. "(My counselor) was unfamiliar with how housing services worked, however, so our conversation consisted of me explaining to her the nature of my stressor, rather than her providing constructive advice."
While Cerny's experience may have been an isolated case of clinician's negligence, it still raises the question of how tailored to the needs of UCLA students CAPS counselors are.
Mo shared a more positive view of quality of CAPS counselors' services.
"I do feel that the counselors were well-trained and considerate – at least the one I saw. Of course, I can't speak for all CAPS counselors."
A third concern regarding CAPS is the yearly limit placed on number of counseling sessions for students. In an effort to compromise for its long wait times, CAPS has reduced the number of free counseling sessions available to students from 10 to six. According to Kendall, UC Student Health Insurance Plan holders are limited to six prepaid counseling sessions each year – three during the academic year and three during summer sessions. Students without UC SHIP must pay $15 per counseling appointment and are limited to three sessions per year, instead of six. In special circumstances, clinicians may add an additional three sessions, but only if deemed necessary.
Kendall emphasized that CAPS provides "short-term treatment," as opposed to long-term therapy.
"Students needing longer-term care are referred to UCLA Behavioral Health Services, located in the Ronald Reagan Medical complex," she said.
The Ashe Center website states that students who need "psychiatric services" are referred to BHS. However, students seeking behavioral health services must first go through CAPS, and then get referred to the hospital by a CAPS counselor.
In short, CAPS was designed to help students in need of short-term, urgent care. Systemic limitations, like lack of funding and understaffing, hinder CAPS from providing students with long-term care and psychiatric services.
The implications of this are troubling. It shows that CAPS is unable to effectively treat students with less urgent cases, like chronic depression or anxiety. While mental illnesses as such are not immediately life-threatening, they undoubtedly affect students' quality of life and academic performance. Left untreated, these mental illnesses can morph into much more serious conditions down the line. Weekly appointments with a therapist are critical for students with less urgent – but serious nonetheless – mental illnesses.
In an ideal situation, CAPS would have the resources to treat both urgent cases and students requiring long-term therapy. At least CAPS is able to refer students who need more comprehensive care to Ronald Reagan, rather than leaving them to fend for themselves once their number of free counseling sessions has expired. Moreover, students with UC SHIP are covered for behavioral health services.
Still, the idea of putting a cap on the number of therapy sessions a student can receive evokes feelings of uneasiness among some students.
Cerny cites the limited number of counseling sessions as a deterrence to quality of patient care.
"The therapists don't really know me … they can't really match to my personality."
Cerny feels that his therapist doesn't know enough about him to make a well-informed decision about the proper course of treatment to take.
All this to say, CAPS has some serious systemic issues that are causing students to feel inadequately cared for.
In part two of this piece, we will hear what CAPS has to say about students' concerns, and what – if anything – they are doing to remedy their issues. It is high time for UCLA to improve its mental health services to foster a happier, safer and more effective student body.
Students should note, if they find themselves in need of immediate attention, they should call the CAPS 24-hour hotline at (310) 825-0768 to receive counseling over the phone.
Belicia Tang is a Daily Bruin Quad contributor. She writes about a wide range of topics, including mental health, meditation, dance, and the psychology of motivation and success.
Belicia Tang is a Daily Bruin Quad contributor. She writes about a wide range of topics, including mental health, meditation, dance, and the psychology of motivation and success.