TV Review: 'Dear White People'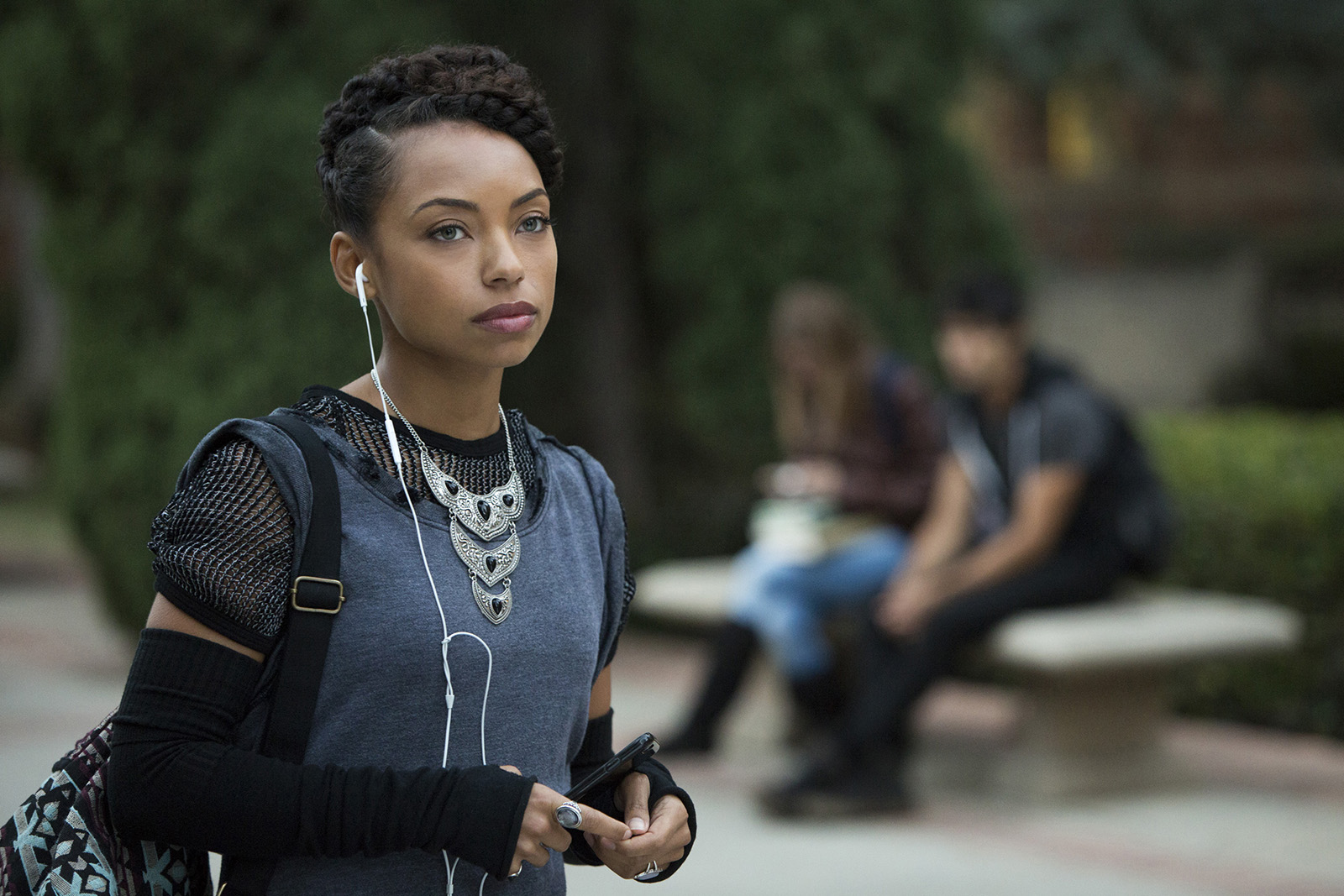 "Dear White People"
Created by Justin Simien
Netflix
April 28
Last year's Kanye Western party and last week's gang sign photo leak provide reminders that racism is still present at UCLA.
Like many colleges, UCLA prides itself on its diversity and inclusivity, yet faces constant reminders of inequality and intolerance. Considering the campus' history of sociopolitical protesting, it is appropriate and perhaps slightly ironic that "Dear White People" was filmed here.
Netflix's show "Dear White People," which premiered April 28, pulls no punches and criticizes the presence of bigotry in the supposedly post-racial society of a renowned university.
The show contains gripping plot points and crafts a believable cast, but "Dear White People" stumbles with poor writing and inconsistent pacing, leading to a tone more akin to a millennial whine than an important sociopolitical statement.
Based on the 2014 film of the same name, "Dear White People" follows a group of black students at a fictitious prestigious Ivy League university in the days following a blackface party held by a campus organization. Despite some students' efforts to reform the school's intolerant attitudes, the group's big egos, personal drama and an apathetic, majority-white student body stand in the way.
Each episode focuses on a different student and examines the campus events through their individual perspectives, offering a greater insight into the characters' lives and the opportunity to become invested in what happens to them throughout the series.
The alternation between characters is an enjoyable tool that keeps the series interesting and adds a sense of variety.
The opening episode is seen from the perspective of irreverent activist and radio host Samantha White (Logan Browning). Her animated rants on the radio waves starkly contrast the events of the second episode, which features the shy, gay journalist Lionel Higgins (DeRon Horton).
Sam's brutally opinionated attitude and shame about being in an interracial relationship give her episode anger and a faster pace than the lonely, more subdued tone conveyed through Lionel's timidity and hopeless desire for his straight roommate.
The show starts with an initial gripping urgency in the wake of the blackface party, which is reminiscent of the 2015 Sigma Phi Epsilon and Alpha Phi party at UCLA. But it drops its pace in the middle of the series and verges on boring before it finds its engaging pace toward the end. The problems that the characters face in the middle episodes do not carry much further than the beginning of the next episode before they are resolved, and these episodes feel like filler to meet the 10-episode count.
Even more inconsistent is the show's writing, although it contains moments of poignant suspense and emotion. A scene in episode five deftly deals with police violence by creating a tense atmosphere and humanizing its characters throughout the episode, thus placing the audience in the character's shoes and allowing them to feel what it's like to be at the wrong end of the gun.
Episodes like these create thought-provoking commentary on the racism and violence still alive in America. Unfortunately the few impactful scenes are overshadowed by the show's robotic dialogue and cringeworthy references to popular culture that try too hard to pander to its young audience and the ill-informed depictions of how college students behave.
"I'm only a millennial on paper. I didn't know an Instagram post was a relationship stage to be navigated," says Sam's boyfriend in an attempt to be witty, while another student shares how she thought that racism was something "that only existed in the '50s or in Buzzfeed articles." The dialogue tries too hard to imitate how college students speak without actually knowing what a college student sounds like and comes across as painfully inauthentic.
"Dear White People's" biggest downfall, however, is its limited reliability. Its social criticisms, while necessary points of social conversation, feel excessively militant and in-your-face. For example, the show often construes Sam's romantic relationship as a betrayal toward other black students simply because her boyfriend is white, even though she herself is biracial. It feels as if the show was only made with two types of people in mind: black people jaded from the racism they have endured and white people who are unaware of their privilege.
The issue of racism become literally black and white as the show's only Asian and Latino characters are given barely any line and face no discrimination, making their inclusion in the show seem embarrassingly like an afterthought than an attempt at diversity. Although the show achieves its goal of creating empathy, it is hard to truly relate to the way the show frames the issues and thus, enjoyability remains limited.
The show's angry tone is off-putting, and although it tries to create a conversation about the underlying and even unconscious racism in America, its characters spend too much time sitting around being angry and not enough time taking constructive action. This is not to say that the struggles of black people should be trivialized or diminished for the sake of a show, but as the show itself says, it doesn't help to "shout at the people who are already on your side."
"Dear White People" is another example of a show with an important message and engaging content hindered by its own poor execution. While its actors and exploration of student life are convincing and relatable, its aggressive angst and clunky writing almost obscure the positive elements of the show.
As a UCLA student watching a show filmed at UCLA that deals with events that actually happened here, picking out the campus locations in each episode was more enjoyable than the actual plot.