Andiver Castellanos: UCLA must make online mental health module to increase campus dialogue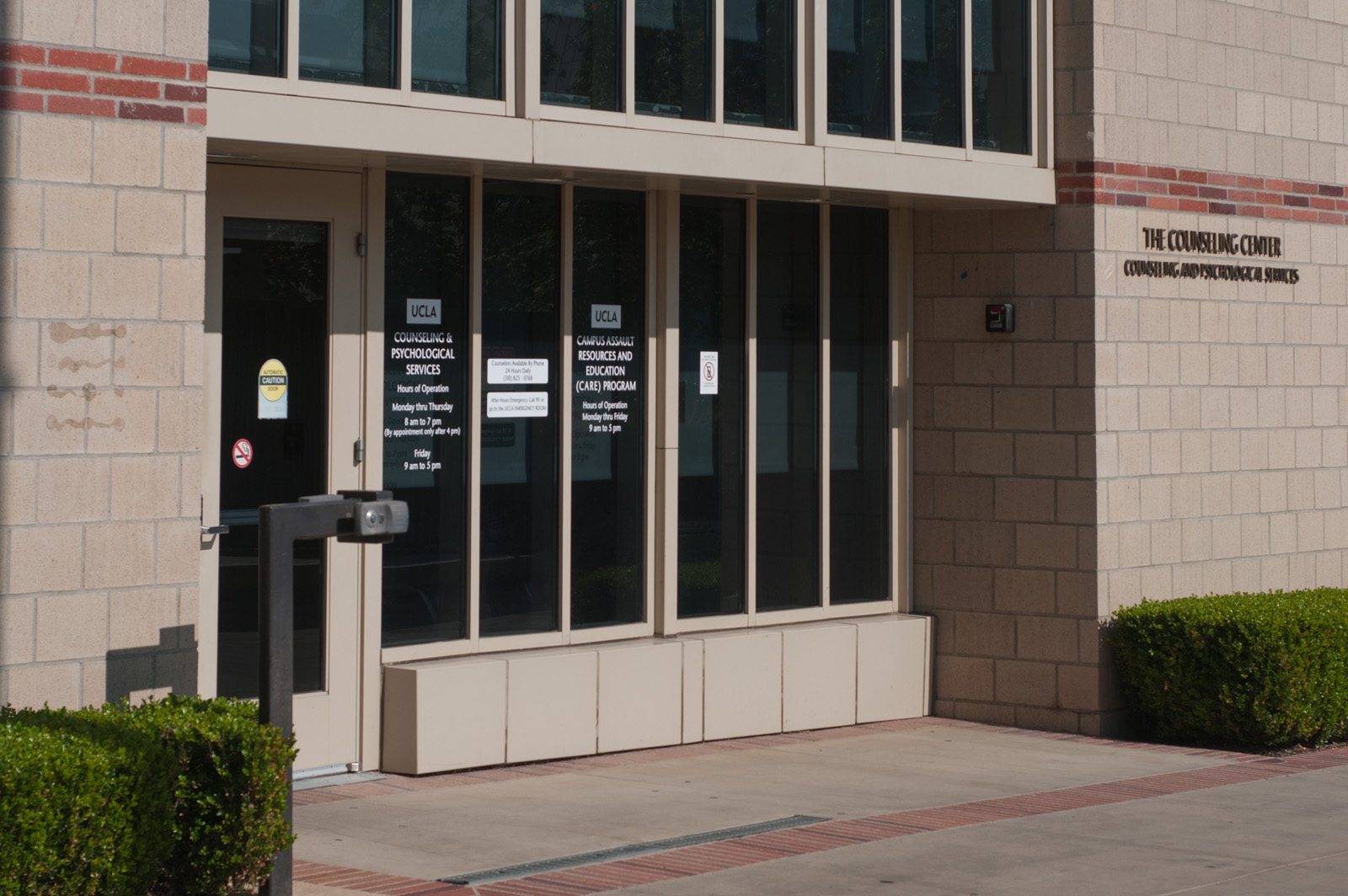 UCLA needs to require incoming students complete an online mental health training module to help alleviate high student demand for CAPS. (Daily Bruin file photo)
UCLA administrators and students have put a lot of emphasis on improving professional mental health resources. But students hold a lot of potential to attack mental health issues head-on.
The undergraduate student population of UCLA continues to grow, but the university has not expanded its mental health services to keep up. Students continue to face holds of up to three weeks because the campus' Counseling and Psychological Services cannot meet the growing demand in a timely manner.
The result? Mental health issues continue to proliferate. The American Psychological Association found 44 percent of student counseling center clients had severe psychological problems in its 2010 National Survey of Counseling Center Directors – a significant increase from the 16 percent reported in the association's survey 10 years prior.
It's no secret that CAPS is already overwhelmed with the current demand from undergraduate students on campus. However, UCLA has a responsibility to provide mental health services to every student in need, and there are other ways to empower students and help them learn how to recognize and address the warning signs of mental illnesses.
UCLA can accomplish this by requiring all incoming students complete a mandatory, online mental health training module to bring awareness to mental health issues and train students to be able to identify possible signs of depression and anxiety in their peers – many of whom deal with the first symptoms at college.
The module could also test students on the subject matter to ensure they are actually retaining the information, as opposed to simply being told about resources on campus.
The structure would be similar to the online alcohol course every incoming student must take over the summer, which covers topics like binge drinking and judgment.
A mental health module may seem insignificant, but it could readily help students and prepare them to react in very real and tangible circumstances. Members of existing campus mental health organizations agree.
Kimberly Aguilar is a a third-year psychology student and a certified member of Resilience Peer Network, a program in which students learn to actively listen and respond empathetically. Aguilar said the program prepared her to respond appropriately in situations involving a peer seeking help. She knows the protocol and knows where to refer students seeking mental health services.
[Related: CAPS launches new counseling service office for law students]
But more people need those kinds of skills. Aguilar agrees a mandatory, in-depth course would help students better detect early warning signs and combat the stigma behind mental illnesses.
Similarly, Saraid Perez, a third-year psychology and disability studies student and member of Active Minds, said students need to open more of a conversation around mental health. A campuswide training program would help expand this conversation and possibly encourage more students to seek help from friends or counselors.
This is important – people need these conversations. Human genetics graduate student Catharine Krebs, who is also a board member of the greater Los Angeles chapter of the American Foundation for Suicide Prevention and co-chair of the UCLA Out of the Darkness Campus Walk, only became more aware of signs of mental health complication after her father died and she sought out suicide prevention.
"I am probably a lot more well-versed in the warning signs than the average person or student," Krebs said. She has been in situations in which she attentively listens to people seeking her out, lets them know that she understands and encourages them to seek professional treatment. It's a simple way to help but an effective one.
Aguilar, Perez and Krebs all said they have been trained through programs which taught them to assist people who seek mental health services. They all also agree a mandatory mental health training module is necessary to spread this information and skill set to the entire student body.
Of course, students cannot replace trained professionals, and CAPS' services are very much necessary for students with mental illnesses. However, students can mitigate some cases and detect early warning signs of mental health complications in their peers since, after all, they spend most of their time together and can respond quickly. According to a study published by the National Institutes of Health, early peer support intervention programs can be superior to conventional care approaches for reducing depressive symptoms.
In other words, this online module could help alleviate the overwhelming number of students waiting for CAPS services by promoting early intervention in instances of depression or anxiety.
Not only that, but this module would also generate conversations which would help combat the stigma around mental health.
Many people have already said we need a substantial conversation on mental health – and we do. Implementing this module will help continue all the progress UCLA has made on this front and make sure that students not only know about the warning signs and problems surrounding mental health issues, but how to start addressing them.
Andiver Castellanos was a columnist during the 2016-2017 school year.
Andiver Castellanos was a columnist during the 2016-2017 school year.