The Quad: A look into the Coachella music festival's past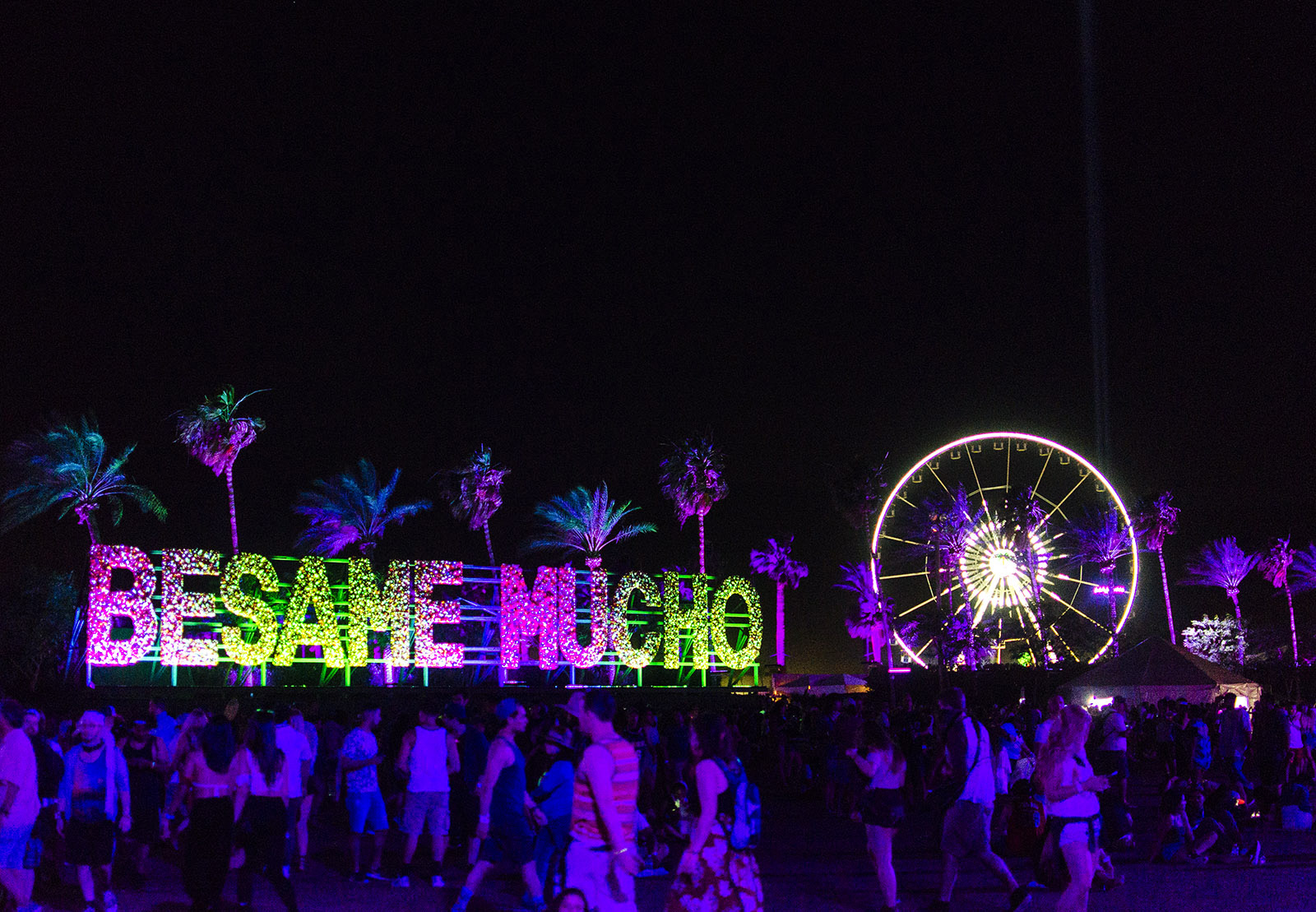 For the next two weekends, UCLA students will be flocking to Indio, California, for the infamous Coachella Valley Music and Arts Festival. With a particularly eclectic lineup this year, featuring artists from Radiohead to Porter Robinson, music enthusiasts of every genre will find their home among the range of artists.
However, with such a steep price tag, many are wondering if the festival really lives up to the hype. Others go so far as to claim the festival has become a gluttonous display of exploitative consumerism targeting hipster culture and trends.
Well, to answer that question – is Coachella worth it – and to truly understand what the festival represents, we must go back to its inception.
While many of us take Coachella for granted, some would be surprised to find that it's a rather young addition to the American cultural landscape.
Back in 1999, when it first started, Coachella was meant to be a replacement for Woodstock, which had been decimated by violence, rape and riots earlier that year. Following the chaos that plagued Woodstock '99, many argued the peaceful and loving atmosphere that characterized the original Woodstock in 1969 couldn't be recreated.
Fortunately for all of us, Goldenvoice, a California-based concert promoting collective, proved them wrong. In an effort to revitalize the music festival, Goldenvoice hosted a two-day festival featuring a slew of artists, primarily from the pop and rock genres, in October 1999.
Headliners included Beck and Rage Against the Machine, and tickets went for as low as $100 for the two-day event, a fair price compared to this year's $400.
As Coachella grew in popularity, more and more festivals started popping up across the United States, many following the Coachella-model that had proved successful.
Bonnaroo, Coachella with a Midwest-Southern vibe, kicked off in 2002 and continues every year in Manchester, Tennessee. Though the festival started with an emphasis on folk rock and country, it has evolved to include a wide variety of musical styles.
Lollapalooza, which started as a traveling show with different locations each year, adopted the Coachella-model in 2003 and is now Chicago's biggest music festival.
And in 2007, Goldenvoice decided to expand the Coachella family by launching Stagecaoch, an exclusively country music event that follows a week after Coachella. Tickets started at just $85 per day.
And though a plethora of music festivals appeared throughout the 2000s, Coachella remains among the most popular.
Loved for its outward atmosphere of acceptance and freedom, Coachella seems to entice millennials from across the United States to participate in the cultural pilgrimage. But even with all its success, it doesn't come without its fair share of controversy.
#BoycottCoachella was even trending on Twitter early this year when festival-goers learned that Goldenvoice's owner Philip Anschutz is a Republican megadonor who contributes to anti-LGBTQ and anti-climate change groups.
But that didn't change many people's minds. While the owner might be a bigot, Coachella had planned its most diverse lineup to date: two of the three initial headliners were black and Beyonce was set to be the first black woman to headline Coachella.
When Beyonce dropped out, the diversity (and ticket sales) took a major hit, but that didn't detract from the overall value of the festival.
The peaceful and loving atmosphere that Goldenvoice tried to replicate almost two decades ago had come to fruition, and a hateful owner can't destroy what Coachella has come to embody.
Today, Coachella serves as a cultural epicenter, a millennial mecca, epitomizing the experimental thought and freedom characteristic of our generation. From food to fashion, everything at Coachella is elevated to match the energy and grandeur of the event.
In recent years, the food lineup has become almost as important as the music lineup. Check out Sweet Comforts, an artisan waffle concept truck, which is debuting at Coachella and plans to impress the crowds with their creative creations. Or hit up the new pop-up by Alvin Cailan – the genius behind Los Angeles treasure Eggslut – Paper Planes, which specializes in dumping large amounts of melted cheese on potato dishes.
And when it comes to fashion, flower crowns and bandanas will litter the campgrounds, along with unique patterns and other bourgeoise trends we'll read about in the coming weeks.
However, in recent years, clothing has become another source of controversy at Coachella. You'll find people wearing everything from West African dashikis to Indian kurtas to Native American headdresses and tribal tattoos.
While this might seem like a fun way to commemorate your Coachella experience, do every person of color a favor and stick to H&M's Coachella collection instead of resorting to cultural appropriation to "have fun."
The art is also as iconic as the lineup itself – Coachella's official name is, after all, Coachella Music and Arts Festival. Coachella spends over $2 million a year on their public art displays. Last year, your Instagram feed was probably overflowing with pictures of the ornately decorated "Besame Mucho" sign, a landmark of Coachella 2016. From the 30-foot-tall LED "Helix Poeticus" snail in 2013 to the three-story tall astronaut installation from 2014, the art installations always wow festivalgoers, and this year will likely be no different.
While Coachella might have originally been all about the music, it has evolved into an amalgamation of music, art, fashion and food – a celebration of millennial culture.
Coachella may not be perfect; it's expensive and its owner rejects the harmonious spirit of the festival itself. But just like Carnaval in Rio de Janeiro or Rheinische in Germany, Coachella is a charivari of sorts – a festival that embraces the human experience and celebrates culture – and just because it's millennial culture doesn't mean it's not worth the trip.