Student Hannah Payne makes appearance in '13 Reasons Why' series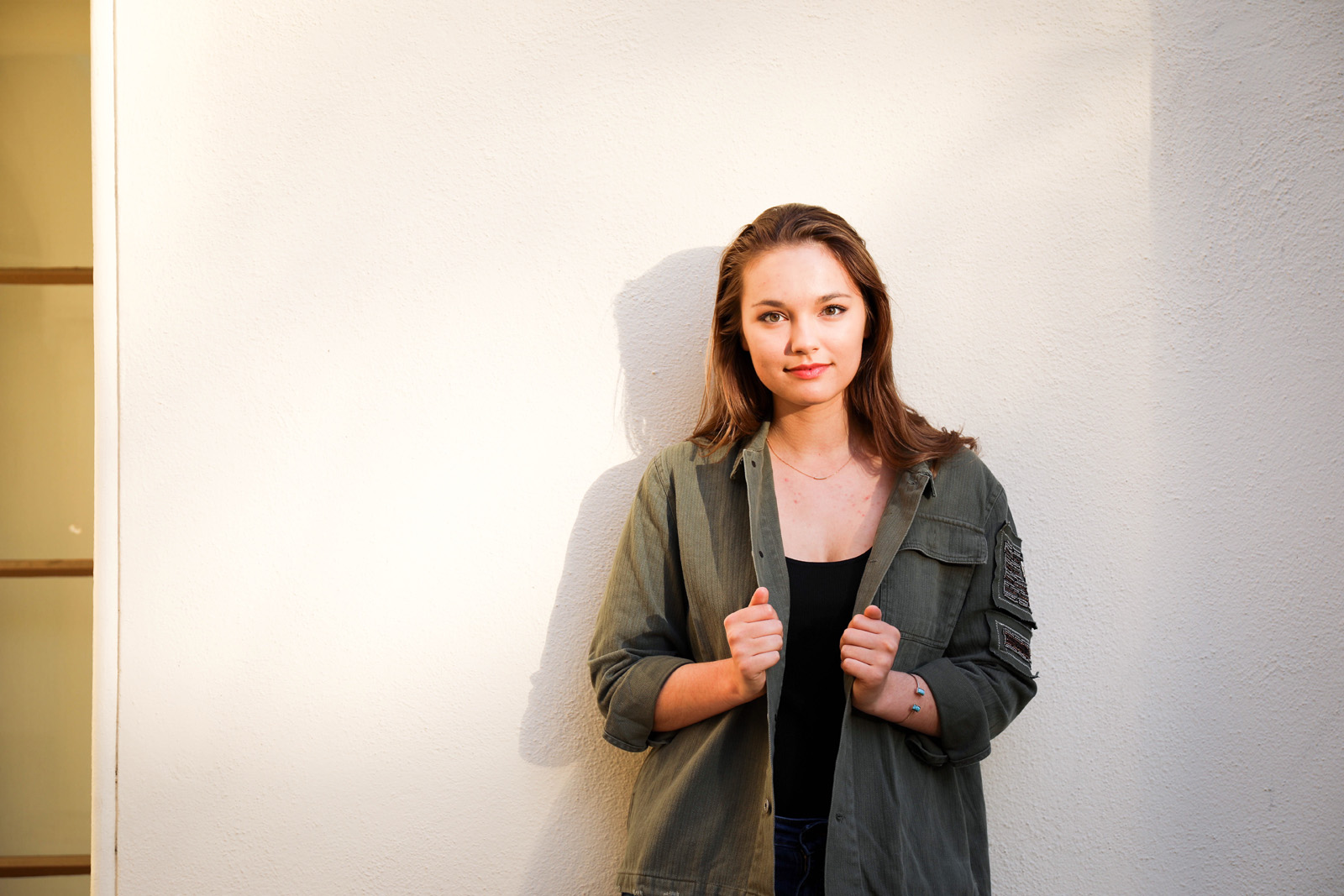 Second-year American literature and culture student Hannah Payne plays Stephanie on the new Netflix show "13 Reasons Why," based on the book of the same name. The character Stephanie makes an appearance in two episodes as a ditzy high school girl. (Courtesy of Hannah Rexinger)
Hannah Payne's phone was off when she got the call that she landed her first-ever recurring role in a television series.
The second-year American literature and culture student was at a concert in San Francisco with her family when she missed five calls from her agent's personal cell phone at 11 p.m.
Realizing the repeated calls at such a late hour must be significant, Payne called him back immediately and received the news she had booked "13 Reasons Why."
Payne, who has acted in commercials and TV since she was 9 years old, plays Stephanie in "13 Reasons Why," a Netflix series based on the young adult novel of the same name by Jay Asher. Payne appears in episodes five and 12 of the 13-episode season that debuted March 31.
The series follows the story of Hannah Baker, a junior in high school who commits suicide and leaves behind 13 cassette tapes highlighting the reasons behind her decision, each of them based on a person in her life. The show follows her classmates as they cope with her death. One of the tape recipients is Courtney, a popular girl who acts fake around her peers, and Payne plays her ditzy friend Stephanie.
[Related: Q&A: Blogger Hannah Payne discusses embracing imperfection]
Because Payne is a full-time student beginning her acting career, she said she auditions for anything she can make time for. Thus Payne auditioned for "13 Reasons Why" but only read the book after the show wrapped.
"Stephanie's actually not in the book, which is equally exciting and nerve-wracking because there's a lot of room for growth," Payne said. "I'm kind of at the will of the writers."
Asher, the author of the novel, said new characters like Payne's help flesh out his original story. The additional characters were some that he said he could see himself writing, had he taken the story in the same direction as the Netflix writers.
"The expanded parts of the story made it really interesting to read and watch," Asher said. "Any additional storyline or additional character just fills out the world more."
Stephanie and characters like her brought some levity to the serious story, he said. Scenes involving Courtney and her followers, like Stephanie, tended to indicate a more lighthearted intermission, he said. The lighter moments provide a break between emotional scenes about serious topics like sexual assault and self-harm.
"(Stephanie) might not be the deepest person, but her loyalty to Courtney both before and after Hannah's death kind of adds that lightness that I think a show like this kind of needs," Payne said.
The script describes Stephanie in two words: pretty and dumb, Payne said. Though Stephanie is a smaller role, Payne said she had to prepare for her character just like she would for any other role.
"When you are trying to tell a story, first and foremost it needs to be rooted in truth," she said. "So this isn't a caricature; this is a real person I'm trying to depict."
Payne thought about the building blocks of her character that got her to the starting point in the series. She said she combed through her script, looking at the subtext to determine Stephanie's position as a follower.
[Related: Netflix announces "13 Reasons Why" series]
Payne is enthusiastic in her approach as an actor, said Daniel Stevens, a UCLA alumnus who finished his graduate degree in acting spring quarter and has worked with Payne as an audition coach.
"She's a realist in her expectations but she's optimistic in how she approaches the work," he said.
Payne said she found "13 Reasons Why" to be the best on-set experience she's had because of the welcoming cast and crew. Everyone was passionate about telling the sensitive story right, she said, whether as a heavy character or a more comedic one, like Stephanie.
The dedication was something Asher noticed as well. He said he valued the time he spent conversing with the actors because they would tell him how personally invested they were in the story he created.
"I am in love with this project, and I feel so honored to just have even a small part in telling this story," Payne said. "It is a story that desperately needs to be told right now, in this time and place."