The Quad: USAC's history of slate politics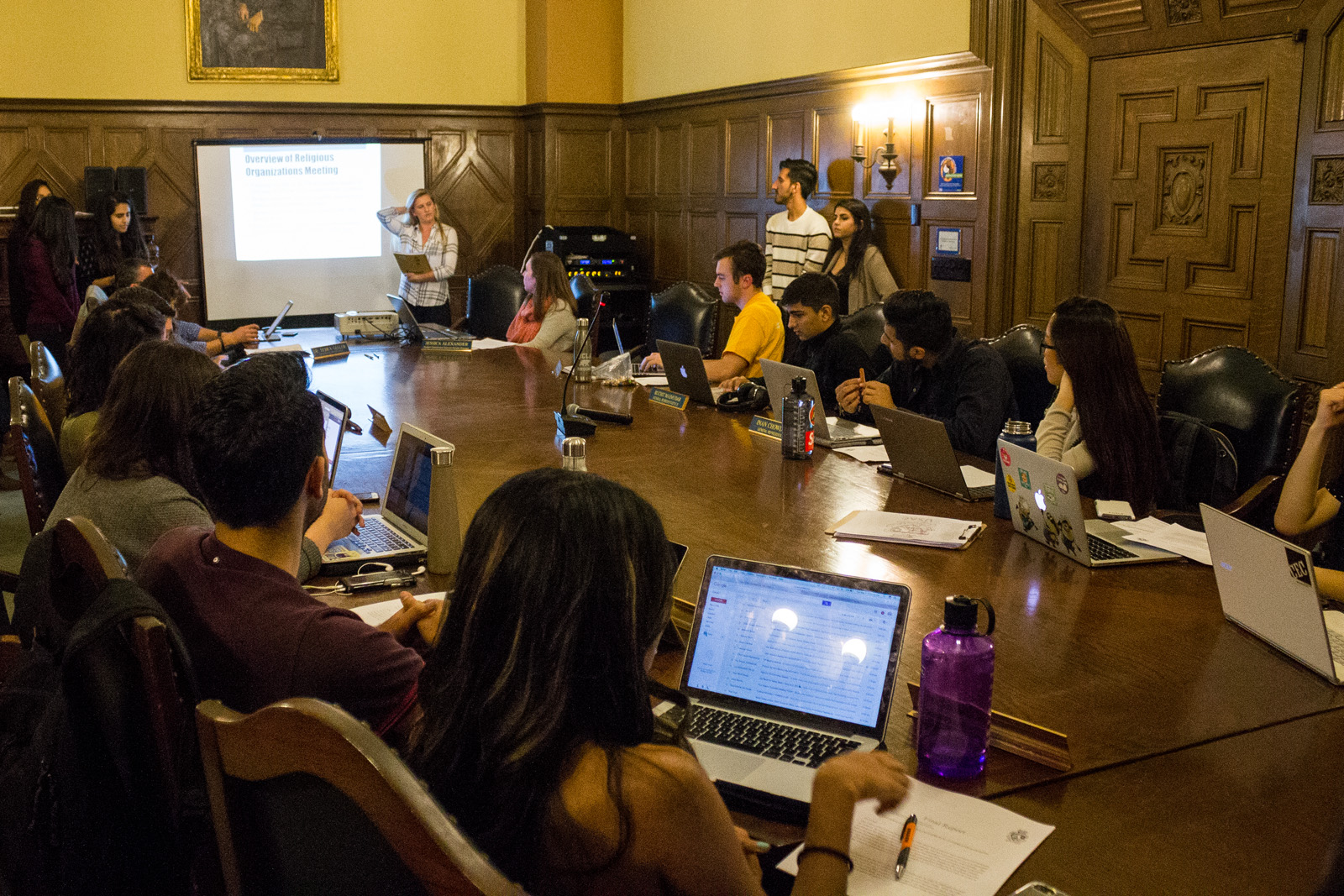 Non-slate candidates are rarely elected in contested elections. (Manpreet Kaur Grewal/Daily Bruin)
The sun is out, the magnolias are in bloom and students are starting to spend more and more time in Powell and YRL. This can only mean one thing – winter quarter is coming to a close.
When we return from spring break, USAC election season will start to pick up. I remember last year as a freshman, I was clueless in regards to how the entire election process worked. I was shocked to see how professionally campaigns were run and how seriously candidates take their work.
Here's a breakdown of some basic questions you might have for the upcoming undergraduate elections, along with a look at independent candidates and their effectiveness against slates.
What does USAC do?
The Undergraduate Students Association Council is the governing body of the Undergraduate Students Association of UCLA. USAC is in charge of facilitating different programs, events, resources and student organizations around campus.
How does the candidate process work?
I was surprised to find out how simple the process of becoming a candidate for a USAC position is on paper. A candidate need only be a UCLA student with a GPA higher than 2.0, enrolled in more than 4 units of coursework and without any disciplinary sanctions in place against them. After meeting these requirements, a candidate needs to obtain 75 signatures from different students in order to petition for candidacy.
Depending on the position the candidate is running for, they must have a certain number of units of coursework completed – a candidate for president must have 96 units completed, for example, while a candidate for vice president must have 72 units completed.
A potential candidate must then fill out an application packet and turn it in before a date specified by the Election Board. This year, it's March 17. Once a candidate is approved, they have various tasks they need to fulfill, such as endorsement hearings, debates and campaigning.
What is a slate?
A slate is just UCLA jargon for a political party. Much like the Democratic or Republican party, different candidates for different offices can band together in slates in order to present a unified platform or vision for USAC and unify their resources and efforts in getting their candidates elected.
How have slate politics evolved?
Various slates have run candidates in the past two decades, including StudentsFirst!, Mobilize 2000, Student Empowerment (formerly known as Praxis), Bruins United, LET'S ACT!, FIRED UP!, The After Party, Bruin Alliance, MakeUCLAGreatAgain and Waves of Change.
Back in the '90s, one slate dominated UCLA politics. This slate – StudentsFirst! – would continue to nominate candidates until their disbandment in 2012. However, since 2005, Bruins United has been one of the strongest slates, facing opposition from a revolving door of slates throughout the past decade.
The dominance of slate politics has largely quashed the efficacy of independent campaigns. Let's look at the past five years in particular:
So in the past five years, independents who ran a contested campaign won three out of four campaigns, which sounds good in theory. However, those three contested victories from independent candidates represent a small proportion victories as a whole. Independent candidates do not run at the same rate as slate candidates do, representing just 19 of 113 candidates for USAC offices in that timeframe.
I believe the percentage of independent candidates is so low because many students who consider running feel their efforts are futile when they must compete with a well-oiled slate.
"I felt like I would absolutely get crushed just because I had the balls to stand up against them," said Jack Lyons, second year pre-political science student. Lyons said he considered campaigning for a general representative position for the 2017 election before deciding not to run.
"I didn't think I had the emotional stamina to go up against the slates," he added. "It felt like David versus one hundred Goliaths."
How slates limit the efficacy of independent campaigns
Thanks to slate politics, UCLA has not seen an independent candidate become president of USAC since 2000. Obviously, slates give candidates a disproportionate advantage in the election process.
This is, of course, a problem on a national level too: independent candidates rarely stand a chance against powerhouses who are backed fully by the resources of the Democratic National Committee and the Republican National Committee.
However, running independent candidates on a campus level is extremely beneficial to the community, because independent voices allow for a multitude of diverse needs and opinions to be evaluated in a manner unfiltered by a slate's agenda or platform.
While slates are beneficial in an organizational sense, they also introduce the potential to have candidates and staffers work more for the slate than for UCLA as a whole.
Given that it is so simple to run for office, I highly encourage more students who aren't affiliated with a slate to run an independent campaign, or even start their own one-person slate, like Shubham Goel did last year with MakeUCLAGreatAgain.
After all, it was James Madison who argued in Federalist 10 that if we must have political factions, we might as well make as many as possible in order to quell the threat of an overbearing majority, wherever it may come from.