Movie review: 'Beauty and the Beast'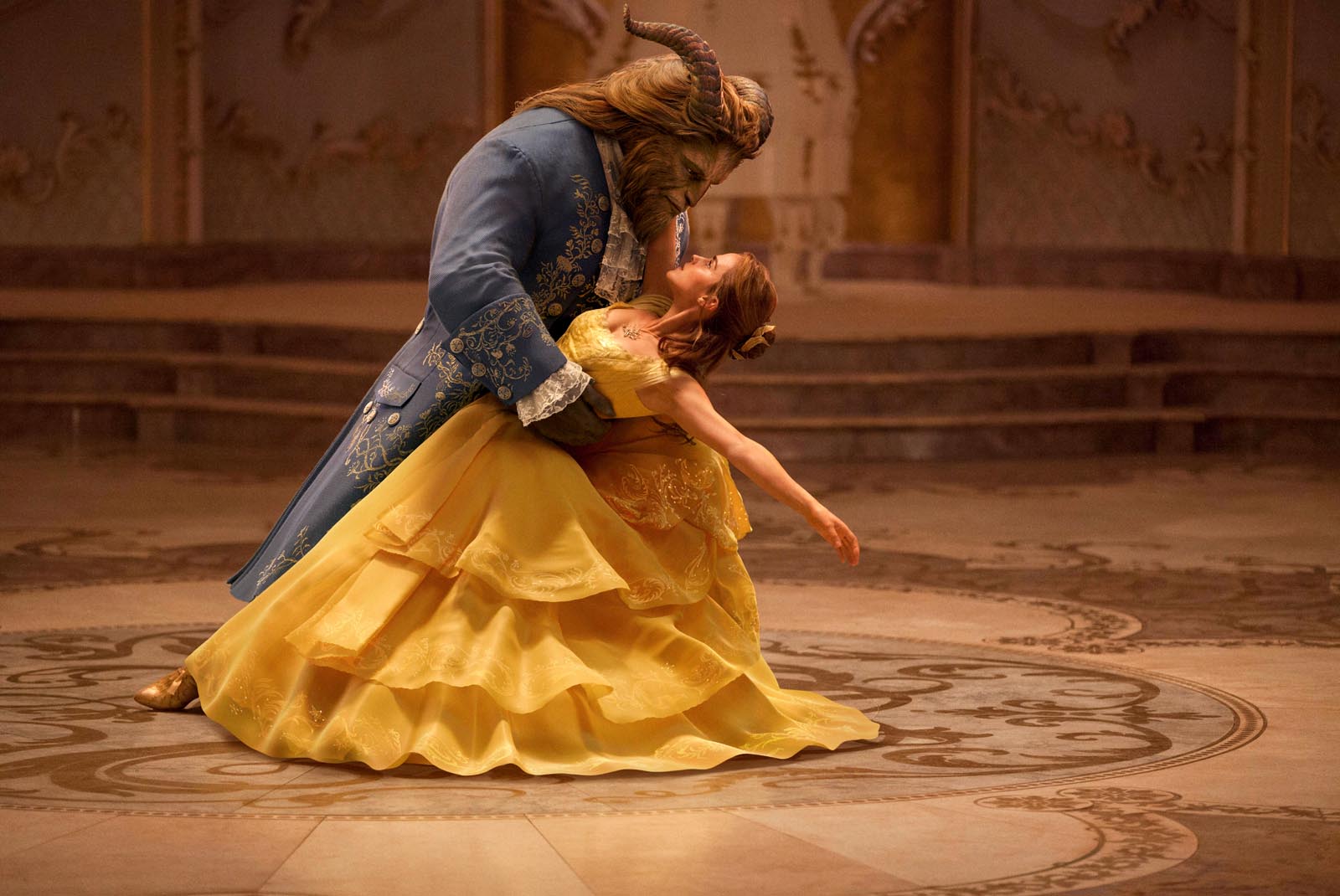 "Beauty and the Beast"
Walt Disney Studios
Directed by Bill Condon
Released Mar. 17
Remakes can't win. Either they aren't faithful enough to their source material or they are redundant rehashes.
Disney's latest live-action remake, "Beauty and the Beast" brings the tale as old as time to life with special effects and more developed character backstories. Despite the difficult task of remaking the classic fairy tale, "Beauty and the Beast" successfully mixes enough newness to avoid redundancy with the same staple songs to evoke nostalgia.
French villager Belle (Emma Watson) takes her father's place as the prisoner of a cursed prince-turned-beast (Dan Stevens). His castle is full of anthropomorphic magical objects – a candelabra, clock, tea set and wardrobe – who welcome Belle, hoping she will fall in love with the Beast, break an old spell and turn them all human again.
[Related: Theater Review: "Beauty and the Beast"]
Already the film had a solid foundation in choosing Watson as Belle, a character nearly identical to Watson's "Harry Potter" role as Hermione Granger, who is also captivated by books and magic. Channeling Hermione's elegant resilience, Watson carries the film, believable in the culturally defiant role partially because she is a feminist and activist in real life.
Known for her smarts, Belle's sweet cleverness is fleshed out when she tries to teach a local girl to read and invents a mechanism to wash laundry using a horse and a barrel.
Belle rejects the multiple advances of her brutish suitor Gaston, whose spot-on portrayal by Luke Evans captures the villain's arrogance with smirks, swaggering posture and a strong voice both in terms of demanding lines and singing ability.
Gaston's doting sidekick LeFou (Josh Gad) lightens the story's dark tension regarding attempted murder and imprisonment; Gad's naive humor is similar to that of his role as Olaf in the 2013 Disney film "Frozen."
Gad's bar song "Gaston" is an ode to his idol, hinting that LeFou has feelings for Gaston, which expands more on the character than the original. LeFou is obsessed, giving Gaston pep talks, massaging his neck and calming him down. LeFou's subtle changes are exciting to learn about for the first time, but they're side notes that don't make a lasting effect on the plot.
[Related: Second Take: The new 'Beauty and the Beast' lacks beauty in its beats]
Equipped with modern technology, "Beauty and the Beast" awes with its on-screen magic because of special effects and production design. Aside from a few landscape shots and a fight scene that feels flat, the story envelops viewers in its fairy-tale setting of rural France, including an enchanting ballroom and bustling village. The magical objects are seamlessly animated and naturally interact with actors.
"Be Our Guest" is a treasured replica of the original but modernized with a fireworks show, flying dishes and geometric feather displays. Despite the wonder of the original 1991 film, much was left to be envisioned by child viewers. In the 2017 "Beauty and the Beast," minute, mystical details are depicted right down to the shimmering embellishments on Belle's signature gold dress.
The added character details and production design will be delightfully appreciated by fans who want to see more of Belle's world.
Filmmakers also tried to tweak the romance story and add new songs – noble efforts, but ones that don't significantly improve the final product because the original is so engraved in viewers' minds.
The titular characters' romance is no longer simply a creepy byproduct of their spending time together as prisoner and captor. He secretly reads romance novels about King Arthur while Belle reads about Romeo and Juliet. They bond over their love of literature and how they feel outcast by society, a more well-founded relationship than in the animated film.
Stevens' Beast is dynamic and full of longing; close-up shots of his blue eyes depict the lion-like ram wishing he were human so he could acceptably love Belle.
The new Belle shows more of her inner conflict in that she wants to help her new friends become human again. Still, Belle does not consider herself free, and some uncomfortable gender dynamics remain due to Gaston's objectification of Belle and the Beast's superiority over her.
A few added songs also try to say something new, but the forgettable numbers can't hold a candleabra to the famous "Beauty and the Beast" and "Something There."
In "Days in the Sun," Belle sings about her inconsistent feelings about wanting to be free yet wanting to help the imprisoned castle residents. "How in the midst of all this sorrow/ Can so much hope and love endure/ I was innocent and certain/ Now I'm wiser but unsure," Watson sings.
Watson performs the ballad "How Does a Moment Last Forever" during a new scene in which the Beast and Belle visit Belle's childhood shack in Paris. And don't be fooled by the Auto-Tuned soundtrack – on screen, the casts' voices are enjoyable, albeit over-polished.
A verbatim knock-off of the animated film would have been disappointing, but the additional songs end up being unnecessary, adding to the two hour and 10 minute running time.
"Beauty and the Beast" modernizes memorable scenes and develops outdated characters as best it can without betraying the original.
Weinberg is the prime content editor. She was previously the A&E editor and the assistant A&E editor for the lifestyle beat.
Weinberg is the prime content editor. She was previously the A&E editor and the assistant A&E editor for the lifestyle beat.