Album review: 'Heartworms'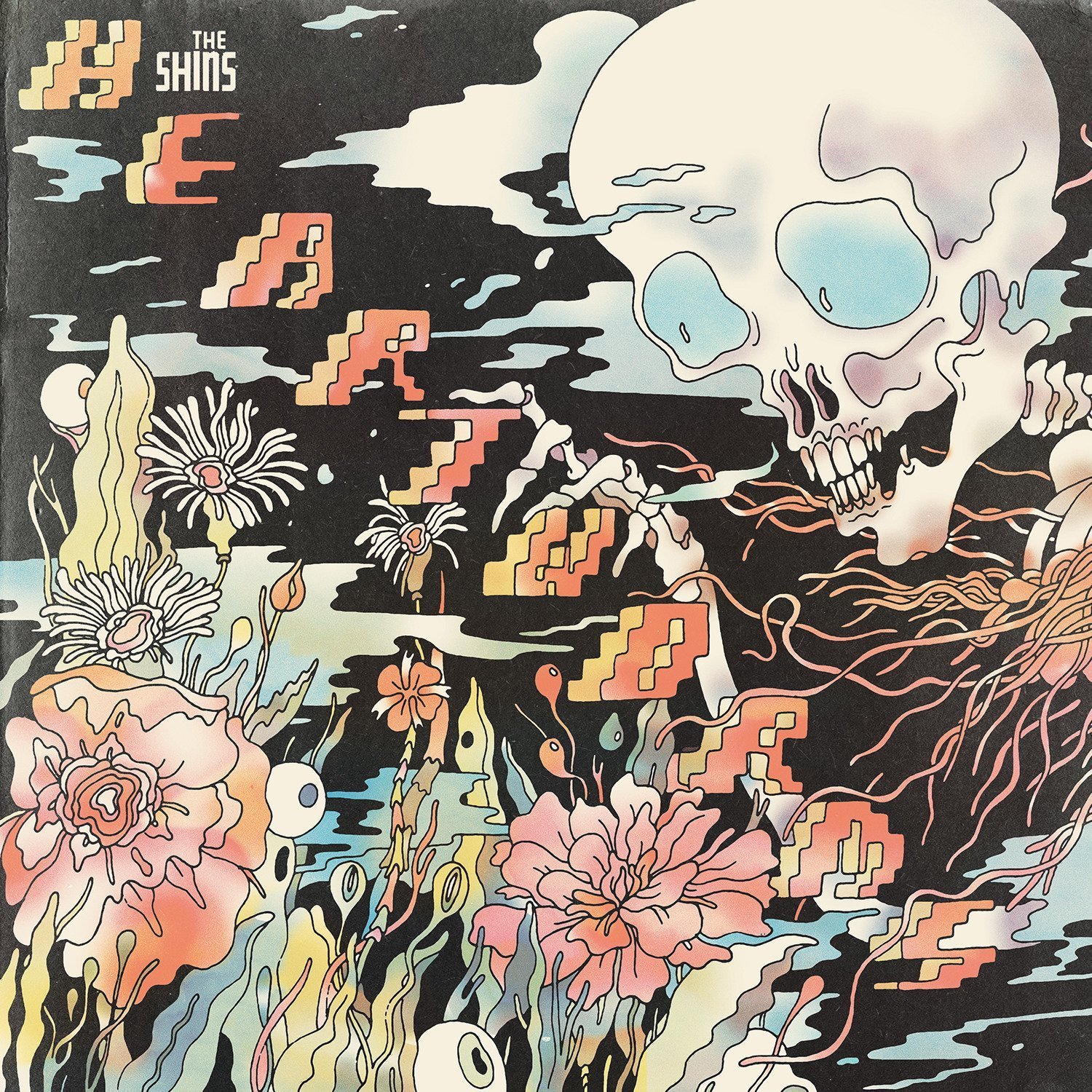 "Heartworms"
The Shins
Columbia Records
March 10, 2017
Many indie bands have consigned to a political agenda in response to today's controversial political atmosphere, but The Shins have remained blissfully aloof.
Fellow indie rockers, such as How To Dress Well and Toro y Moi, have focused their artistic efforts toward an anti-Trump agenda by adding their songs to the protest compilation "Our First 100 Days," but The Shins have remained mostly quiet in the years following their last album release of 2012's "Port of Morrow."
"Heartworms," The Shins' fifth studio album released Friday, is a refreshing escape from the political debates found online. The music sounds as if frontman James Mercer isolated himself on a deserted island with only his guitar, phonograph and a collection of 1960s pop records, choosing to listen to The Byrds rather than any of the political debates in the news. While there is the possibility that some of these songs were written before the last election, the album's release creates a perfect vacation for listeners away from today's politicization.
The songs of "Heartworms" evoke a sense of freedom through the album's happy-go-lucky lyricism and jangly guitars.
Album opener "Name for You" begins with a flanger-heavy guitar effect and Mercer's melodic falsetto, a nod to 1960s psychedelia that quickly transports the listener to an era of flower power and free love.
"They've got a name for you girls / What's in a name?" Mercer sings, an emancipating lyric about breaking away from constricting labels. The song sharply contrasts the overt classification of social status and party association of today's political environment by shedding the importance of self-categorizing altogether.
The rest of the album plays further on the notion of liberation, using catchy melodies like the Pixies-sounding song "Half a Million" to captivate audiences. The Shins make music as escapists, favoring a pure indie pop sound that lacks any overt political or social commentary.
The song "Mildenhall," for instance, combines Latin percussion with atmospheric strings as Mercer sings "I'd like to stay up waiting with her in the cold / For cheap beer and rock 'n' roll." The track's focus on the simplicities of teenage love becomes a breath of fresh air in today's music scene, which hasn't heard such detached pop since Mac Demarco's 2014 album "Salad Days."
The band's penchant for pop melodies does not equate to lyrical superficiality, however. Songs like the album's namesake "Heartworms" present a new level of lyrical depth from The Shins' previous albums, with Mercer intertwining rhymes and extended metaphors into his chorus: "Behind your symmetry lies a fundamental difference / There are those who own their minds and those who call." The phrase juxtaposes Mercer's innocent infatuation with a sense of disconnection from appearance and actuality.
The constancy of sing-along melodies and fantastical lyricism creates a cohesive project that seems like a 44-minute daydream.
If there is one downside to "Heartworms," it is that it remains musically unoriginal, with most of the album's instrumentation sticking to the formula of indie rock's '80s synthesizers, reverb-drenched microphones and acoustic guitars. However, looking back on The Shins' previous discography, it seems the band doesn't need to deviate too much from what makes its nostalgic pop sound work.
Instead, Mercer's lyricism on "Heartworms" epitomizes the rock mantra that good songwriting exceeds the need for technical musicianship, a mantra that has not been heard in the mainstream since Tame Impala's 2015 album "Currents."
Perhaps a good song and catchy melody is just what listeners need to be transported away from the argumentative online debates and to that deserted island to listen to The Byrds records with James Mercer.