Album review: 'Divide'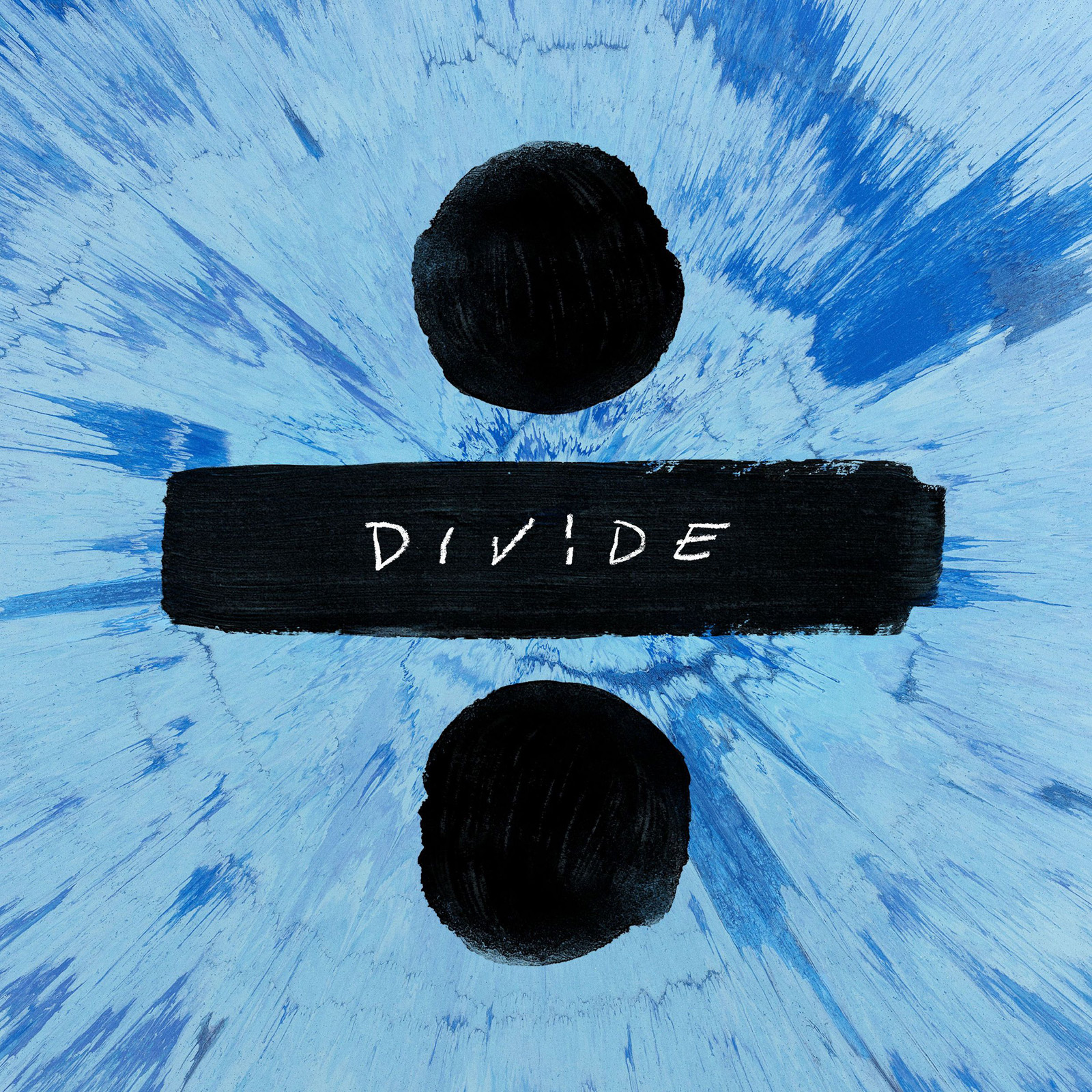 (Asylum Records and Atlantic Records)
"Divide"
Ed Sheeran
Asylum Records and Atlantic Records
Mar. 3
Ed Sheeran's latest album shows he is more than a simple red-haired musician with an acoustic guitar.
Sheeran announced a social media hiatus in December 2015: He said he wanted to experience the world outside the confines of social media, but promised his fans a return with a third album. A year later in December 2016, Sheeran resurfaced on Instagram. Eight weeks later, he shared his new album.
The British singer-songwriter released his album "Divide" on Friday. "Divide" showcases Sheeran's musical capabilities to execute songs in multiple genres, expanding his persona as a mere pop artist to that of a more complex one. While his experimentation with Irish folk-inspired and tropical melodies could have led to a noncohesive disaster, his distinct voice serves as the thread that ties the album together.
The diversity of content within "Divide" prompts fans to embark on a musical journey, exploring the multiple sides of Sheeran.
[Related: Album Review: 'After the Party']
The 16-track album contains two singles first released Jan. 6 – "Castle on the Hill" and "Shape of You." By releasing the stylistically different songs, Sheeran foreshadowed that "Divide" would not be homogeneous.
Sheeran opens the album with "Eraser," a song that takes on the negative aspects of his experience within the music industry, including the power of fame to ruin relationships. The song breaks from the artist's traditionally soft sound, like that of "Give Me Love" from 2011's album "+" and opts for a harsh persona along with the intensity of the lyrics.
"Eraser" is grounded in rap vocals. Quick-paced lyrics over a repeated beat is not new territory for Sheeran; however, "Eraser" channels his angst into his music. The song's presence on the album reflects Sheeran's past success with rap-inspired songs, such as "Take It Back," while adding another genre to "Divide."
The third song on the album, "Dive," experiments with a soulful sound as Sheeran's familiar, passionate voice glides over the drums and electric guitar in the background. The song, about the vulnerability of falling in love, is musically unlike any other song on the album, combining soulful hi-hats with the percussion that contrast with Sheeran's normally acoustic guitar-driven sound.
Sheeran also brings in international influences to make the album more dynamic. Sheeran celebrates life not only in the lyrics of "Barcelona," but also in the composition of the song. The song encourages people to dance, stating, "Well, get up, up on the dance floor / Move, it's a Saturday night." Tropical melodies complement the song's upbeat vibe, offering a dance-inducing beat.
Incorporating international sounds is even more evident in "Bibia Be Ye Ye," a song written in both English and Twi, a language spoken in Ghana. Sheeran wrote "Bibia Be Ye Ye" with Fuse ODG, a London-based rapper of Ghanaian descent. The Ghanaian influence supports the versatility of Sheeran and "Divide."
[Related: Album review: 'FUTURE,' 'HNDRXX']
Sheeran, whose grandparents are from Ireland, connects to his musical roots in "Nancy Mulligan" and "Galway Girl." Irish fiddle tunes peak through the verses and choruses of "Galway Girl." More consistently, the melody of "Nancy Mulligan" traces back to traditional Irish folk music. The song's Irish musicality complements the lyrics, which are inspired by his grandparents' young love in Ireland.
Lyrical stories about Sheeran's family appear throughout "Divide." While "Nancy Mulligan" is about his grandparents falling in love, "Supermarket Flowers" is dedicated to the passing of his grandmother. "Supermarket Flowers" has a slow beat, connecting the lyric, "You were an angel in the shape of my mum" with the delicate strokes of the piano, creating an elegant feel to the song.
He disperses love ballads throughout the album, reminding fans of his sensitive side, returning in style to some of his earlier works like the 2014 song "Tenerife Sea."
In "Happier," Sheeran describes how he feels after seeing his ex-girlfriend in another relationship, showing his difficulty in letting her go. More positively, "How Would You Feel (Paean)" is a piano love ballad featuring a tasteful guitar solo by John Mayer.
Sheeran's success in effectively incorporating different genres into his album gives listeners choices. In "Divide," the listener can decide the musical experience between rap or pop sounds, Irish or Ghanaian influences.
Contrary to its name, Sheeran's third album does not sound fragmented. Rather, Sheeran masterfully executes a diversified piece of work, proving his talent and establishing himself as a multifaceted artist.