Oscars 2017: Alumnus discusses Oscar-nominated script, the female perspective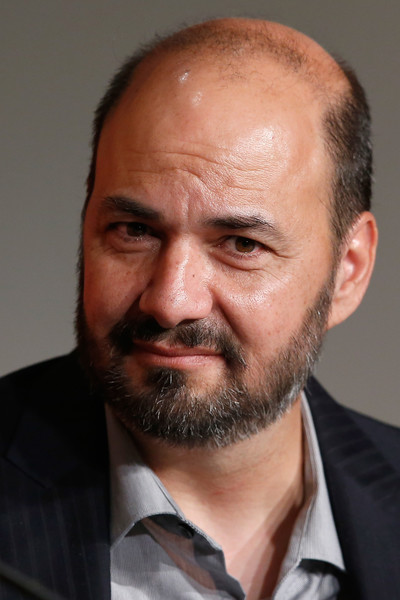 UCLA alumnus David Birke wrote the screenplay for "Elle" based on the French novel "Oh…" Elle is nominated for an Oscar in the Best Actress in a Leading Role category for Isabelle Huppert's portrayal of Michèle Leblanc. (Courtesy of David Birke)
The halls of Melnitz, lined with Hollywood movie posters, foreshadow the potential of students at UCLA. After studying in the entertainment capital of the United States, some Bruin filmmakers go on to contribute to award-winning films. In the week leading up to the 2017 Academy Awards, Daily Bruin A&E will spotlight UCLA alumni behind the scenes and on screen of Oscar-nominated films.

David Birke spent years writing movies about criminals and women on the small screen, but he barreled his way to the silver screen with an Oscar-nominated piece this year.
The UCLA alumnus wrote "Elle," a 2016 French thriller, featuring Isabelle Huppert, who is nominated for the Best Actress in a Leading Role for her portrayal of Michèle Leblanc. The film, directed by Paul Verhoeven, is an adaptation of the French novel "Oh…" which centers around a female CEO of a video-game company who meticulously exacts revenge on her rapist.
Birke has written many made-for-TV and low-budget horror movies since his time at UCLA in the 1980s. After working with Birke on another film that fell through, Verhoeven approached Birke with the idea of an adaptation of the French novel. Birke wrote the original script in English, before it went through a faithful translation into French, he said.
[Read more: Bruin Backstories: Oscars 2017]
"Elle" is Birke's first film to garner national attention, with a Golden Globe Award for Best Actress in a Motion Picture – Drama, a Golden Globe Award for Best Foreign Language Film, a Critics' Choice Movie Award for Best Foreign Language Film and now an Academy Award nomination.
The Daily Bruin's Nikhil Sharma spoke with Birke about adapting the movie from the source material, writing an atypical character for a psychological thriller and having his work handled by an A-list cast and crew.
Daily Bruin: What was the process of adapting the film from "Oh…"?
David Birke: Originally, (the producers) wanted to make it in America, so things were done in that direction. We were thinking of Seattle or San Francisco or something like that. And then, of course, they ended up deciding not to make it in America, so they went to Isabelle Huppert, and were luckily able to put it together as a French movie.
They actually had the dialogue translated back into French, and it was a really good translation. Verhoeven (who learned French to direct the film) had me sit down with him a couple times, just having me go over it and making sure things like sense of humor and some terms and idioms survived the translation.
Daily Bruin: How did you approach the subject matter of sexual assault with the female lead in this film?
David Birke: I don't know if we actually did worry about that too much. I'd say we were just trying to tell the story and let the chips fall where they may … (Rape is) a tool of humiliation and power, so obviously it has a social and political dimension that wouldn't be there with a movie about bank robbery or something, so we were clearly conscious of that … For myself I think it had to do with the uniqueness of this woman and that it was all about that … There's any number of movies about male bourgeois authority figures who have some kind of dark compulsion they secretly indulge in and I guess it was actually kind of feminist to give a woman that role for a change … she does some really crazy, hard-to-get-behind things, but men get to do "Breaking Bad" and it's not a problem and this is like a female version of that almost.
Daily Bruin: How were you able to tap into the woman's perspective to write this film?
David Birke: I guess I kind of always had a certain empathy for women characters. I don't know if it's because I'm excessively womanly, but even when I was going to UCLA and got offered jobs writing for these lamentable TV movies, they were all women movies. That's what I was stereotyped as: (Writing movies featuring) women with difficult relationships with their mothers was my specialty, and I didn't choose that particularly, but … I had an affinity for that.
[Oscars 2017: UCLA alum reflects on stuntwoman role in 'La La Land']
Daily Bruin: How was this script different from the hundreds of others you have done in your career?
David Birke: This is the first time I feel like my stuff is on the screen. I've had the experience of writing things and having them made, but never to the extent of what was in the script really making it on the screen.
And on top of that, I've never worked with anything like the league of Huppert or Verhoeven, where – this might be cliche – but they take everything to the next level. They really do. To have something (from my) mind get the A-plus treatment, I've never before remotely had that, so in that sense, this is kind of my breakout.