CALeDNA program assesses biodiversity in California soil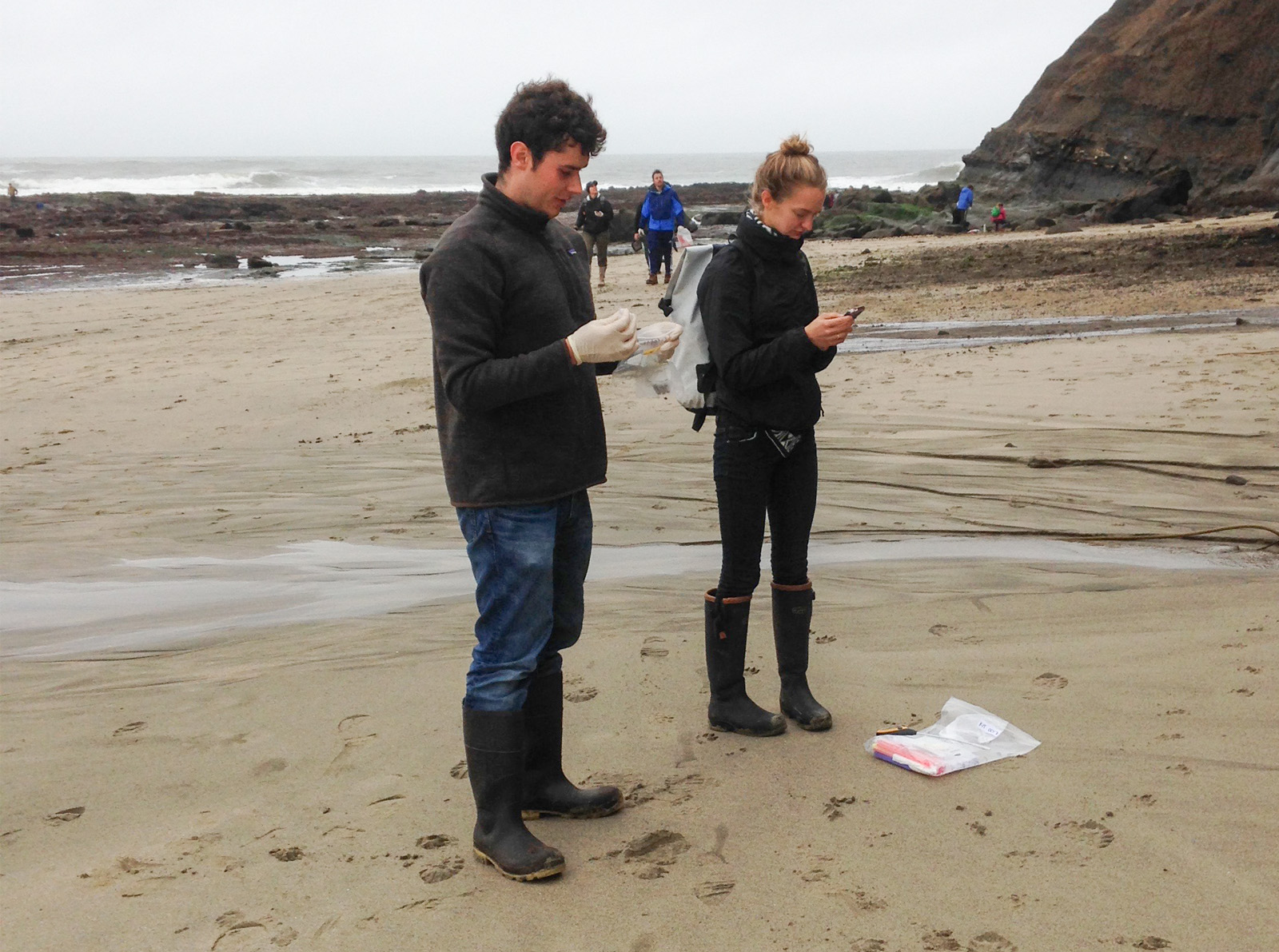 Volunteers have gathered more than 400 soil samples for CALeDNA, a new program that aims to use DNA sequencing to map the distribution of species across California. (Courtesy of Emily Curd)
Volunteers throughout California are heeding a call by UCLA researchers to map California's biodiversity and preserve the state's environmental history.
The project, CALeDNA, aims to assess Californian biodiversity across numerous habitats using soil samples collected by citizen scientists.
CALeDNA is funded by the President's Research Catalyst Awards. University of California President Janet Napolitano instituted the award in 2015 to grant funding to UC members pursuing leading research.
"CALeDNA is about monitoring life in California, everything from the bacteria in the soil to the mammals that walk on it," said Rachel Meyer, executive director of the UC Conservation Genomics Consortium. "We want to know what California looks like right now, because environmental changes are happening very quickly, especially with the current political climate."
Meyer said researchers hope to use soil samples collected by citizen volunteers, including UC students, to map the distribution of species across California using DNA sequencing. She added researchers hope to use the soil samples to understand how different species interact to maintain a healthy ecosystem.
"(CALeDNA) will let us ask questions like 'What are the relationships between fungi and plants that allow them to survive during times of drought?,' 'What are the food webs in our own backyard?' and 'How can we maintain healthy ecosystems with humans as a part of them?'" Meyer said.
Meyer said the program aims to acquire 18,000 soil samples from 1,000 citizen volunteers across California this year. So far, high school students, volunteers and UCLA groups, including the Bruin Naturalist Club, have gathered more than 400 samples.
Meyer added the program created soil collection kits for volunteers to gather samples and measure other relevant parameters like soil pH, light conditions and soil moisture, using specialized measurement devices.
CALeDNA also developed a phone application that allows collectors to upload photographs of the collection site and record personal observations about the environment, which can help scientists crosscheck the quality of the samples, she said.
"Photographs help us identify species nearby, so if we see there's an oak tree in the photo, and there's no oak tree DNA in the sample, we can question the quality of the sequencing," Meyer said.
Meyer said CALeDNA hopes to compile all the collected samples in a frozen DNA storage bank at UCLA to preserve them for future study.
Gaurav Kandlikar, a UCLA graduate student in ecology and evolutionary biology, has already taken advantage of CALeDNA's trove of soil samples to answer his research questions.
Kandlikar said he is currently investigating ways a plant's reproductive performance, or the number of seeds that they produce, is influenced by microbial populations in the soil. He said the soil samples CALeDNA is collecting will be critical in allowing him to assess how microbes interact with plants based on their dual presence in samples.
He added he aims to use the samples to investigate microbial populations in serpentine-rich soil, a special kind of mineralized soil that hosts many unique kinds of microbes, plants and animal species.
"Nobody knows quite what sorts of microbes tend to live (in serpentine soil), but we predict that there's a whole different suite since serpentine has a different set of nutrients and minerals, and a different physical texture," Kandlikar said.
He added he thinks one of the most valuable aspects of the CALeDNA program is its drive to catalog not just what we can see, but also what we can't see.
"We have fairly good data sets for plants and animals, but (CALeDNA) is allowing us to get at what's going on in the biological world that's not visible to us," Kandlikar said. "This is especially important because the patterns of diversity of microbes are not the same as the diversity patterns of plants and animals."
Emily Curd, a postdoctoral researcher in ecology and evolutionary biology and a leading technician on the CALeDNA project, said that despite the project's benefits, its ambitious nature has translated into a number of downsides.
She said sequencing the DNA from soil samples can be difficult, since a lot of samples are only partial and thus there isn't enough information to produce a definite match amongst species.
"Sometimes the markers of DNA we look at aren't variable enough to tell between two species, so we try not to overstate what we're finding," Curd said. "But, we can still make inferences from what we find."
She added that sometimes sampling can be difficult, since soil samples can be present in places that are off-putting or hard-to-reach, like lagoon bottoms or mud. But she said most volunteers have enjoyed the process of sample collection, and feel part of a larger community of citizens concerned about their environment.
"Researchers get useful info about what's out there, but the (volunteers) also feel like part of a community of naturalists," Curd said. "People are getting more exposure to tools that allow them to view the world's biodiversity differently."