The Quad: Exploring LA's matcha tea cafes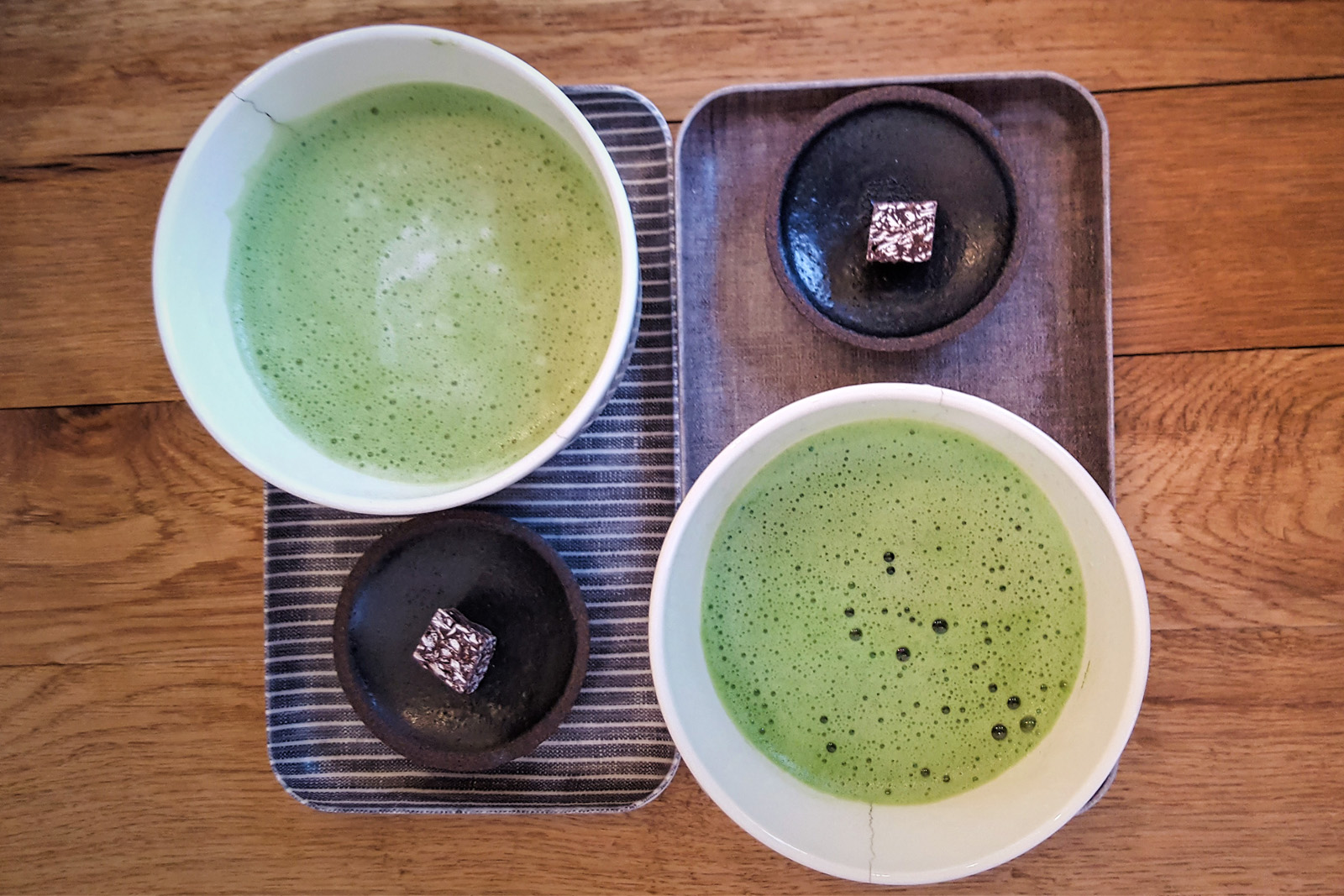 (Yixuan Jiang/Daily Bruin)
There is nothing better than a cup of freshly brewed matcha tea to warm a person up after freezing in the cold, wet winter of Los Angeles this year. Over the break, driven by my passion for matcha, I went on a quest to investigate matcha cafes all around LA and created this guide to help matcha-lovers locate the cafe best suited for them.
[Related: Matcha tea: A lifestyle and form of art]
Shuhari Matcha
Location: 1522 Abbot Kinney Blvd
Venice, CA 90291
Mon – Sun 9 a.m.- 9 p.m.
As the matcha cafe nearest to UCLA, Shuhari Matcha Cafe is the perfect choice for students looking for a place to spend the afternoon doing work while enjoying the umami taste of matcha. Shuhari also offers the most options on its menu, including not only matcha tea, but also great-tasting desserts for those who dislike the bitter taste of the classical tea, like rice cakes, sundaes, butter buns and ice cream.
The prices are moderately high, offering desserts ranging from $3 to $8.50, low-quality sencha at $4 and the best matcha tea at $8. I, of course, had to try their signature matcha tea, even though it had the expensive price of $8 for merely one shot. Luckily it was worth the price, as the tea was very rich and left a savory aftertaste on my taste buds for quite a while.
The customer service in Shuhari is also among the best I experienced. They were very welcoming, and when I accidentally spilled half my tiny cup of costly tea, the staff offered to whisk me another cup for free.
Matcha Box
Location: 8036 West 3rd St
Los Angeles, CA 90048
Mon-Fri 11a.m. – 6 p.m., Sat & Sun 11 a.m – 5 a.m.
Tucked away on a street in West Hollywood, the cafe may seem small and unnoticeable from the outside; however, Matcha Box is actually the first-ever matcha cafe in Los Angeles. It's l around a half-hour drive from Westwood, and a great place to rest your feet after spending the day at LACMA, which is in walking distance from Matcha Box.
Unlike other matcha cafes that serve snacks appealing to a broader group of customers, Matcha Box stays loyal to the traditional matcha tea, serving only eight types of matcha, each with cool names such as "Ring of Fire" and "Spheres of Influence." Outside food and beverages are not allowed in the cafe.
This cafe also has the most economical price of the three. The most expensive type of matcha tea is only $5 for a large cup, served in a fancy traditional Japanese bowl with an almond snack on the side. Although the tea in Matcha Box is slightly thin and diluted compared to the other cafes, its cost-effectiveness is still a plus for students on a budget.
Another feature of this cafe is its options for lactose-intolerant customers, as it offers almond milk options for every item on its menu.
[Related: The Quad: 'Lactose intolerance is scamming us all']
Midori Matcha
Location: 227 E 2nd St
Los Angeles, CA 90013
Mon – Sun 10 a.m.- 10 p.m.
Midori Matcha is the newest matcha cafe of the three, which is rather surprising considering the fact that it is currently the first and only one in the Little Tokyo district and even the greater region of downtown Los Angeles. The brand originally began selling cold-brewed, bottled matcha tea and later went on to open its first cafe.
Midori resembles Shuhari Matcha in many ways. It has a variety of options from beverages to pastries. As seen from the invention of cold-brewed matcha, it offers many unorthodox ways of making matcha tea, such as "blueberry matcha tea" and "strawberry matcha tea," and all items are relatively affordable.
I didn't expect a westernized cafe like Midori Matcha to serve good traditional matcha, but their "matcha ceremony" was a pleasant surprise. The tea was whisked smoothly and like the classical matcha tea in Shuhari Matcha, served in a shot. Contrary to my doubts, it preserved the bitter, lasting taste of matcha very nicely.
Midori also stays open the latest, so it is a suitable place to get a cup of tea to help you through the night or simply to order some desserts after dinner.
These are not all — New York City's Matcha Bar has also come to join the Los Angeles matcha hype. The first Matcha Bar in LA, located on 3534 Sunset Blvd, is scheduled to open on Feb. 4, while a second one is already in construction.
Yixuan Jiang is a Daily Bruin blogging contributor. She is particularly interested in writing about issues concerning health, popular culture and media censorship.
Yixuan Jiang is a Daily Bruin blogging contributor. She is particularly interested in writing about issues concerning health, popular culture and media censorship.