The Quad: Memes can be problematic, but they're here to stay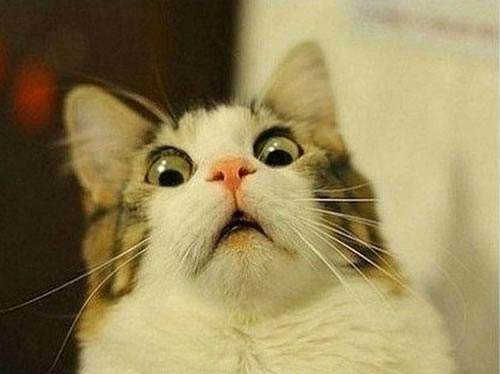 Countless UCLA inside jokes and a lot of fallen GPAs – such is the legacy left by Facebook meme page, "UCLA Memes for Sick AF Tweens," which started during finals week fall 2016. Most of us were guilty of taking study "breaks" during last quarter's finals week to religiously scroll down the page, earmarking posts that we liked instead of readings we were responsible for.
Our collective obsession with memes extends beyond the realm of college students into the real world. 2016 was clearly the year of memes, most noticeably seen during the 2016 US presidential election. To quote the Washington Post, "The only true winners of this election are trolls."
Amen.
In a nutshell, Generation Z – the term used to refer to anyone born after 1995 – and perhaps its preceding generational variables, is addicted to memes, the inside jokes of the internet which, depending on your background and the context, aren't even that funny.
But what's the harm in that? After all, aren't memes just lazily constructed jokes people create and view when they are bored? It is under this veneer of mockery that the actual potency of memes lies, both as reflectors and transmitters of culture.
The term "meme" was first coined by Richard Dawkins in 1976 in his book "The Selfish Gene" which defined a meme as a unit of culture which is transmitted through imitation. Internet memes certainly are infectious – an internet meme on the UCLA Facebook meme page has the potential of being circulated among the majority of student population if it is considered even moderately funny. After all the public group has approximately 23,000 members, some of who aren't even Bruins.
However, internet memes are an evolved version of the anthropological meme. Internet memes go beyond transmitting culture – they create it.
Internet memes do still adhere to the primary function of traditional memes by reflecting the current cultural preoccupations of our society. This is exemplified by an article published by the Los Angeles Times, which lists the top 10 funny memes of 2016.
Two of the memes mentioned are "Arthur" and "Blurry Mr. Krabs" – characters from characters from shows created in the '90s – which indicate our ongoing obsession with all things '90s, ranging from fashion trend comebacks, '90s shows like "Friends" becoming trendy again, sequels galore and spinoffs like Fuller House and Girl Meets World. Needless to say, memes from our glorious election season also made the cut.
But a closer and more analytical look at these memes show that these reflections of current culture are often a biased commentary, portraying heavily what the creator and not everyone in general feels. After all, though seen by everyone, memes aren't meant for everyone.
For example, if anyone but a Bruin were to take a look at the UCLA Facebook meme page and see all the memes bemoaning the food at Bruin Plate, they would come to the ready conclusion that most students don't like – perhaps even abhor – the food there. As we know, however, the reality is quite different, depending on who you talk to.
While this may be a localized example, it does hold true for memes in general. This biased commentary marks the rise of the meme as cultural influencer instead of a mere cultural transmitter. Memes are not only powerful because they propagate biased commentary online to a large number of people, but also because they are largely viewed passively by their audience, who are primarily looking for comedic entertainment.
The passive consumption of memes and status of the meme as inherently lacking in seriousness ultimately makes it a powerful influencer of culture. Since memes are not analytically broken down like other media messages, it's easier for them to become carriers of stereotypes.
After all, the "Pepe the Frog" meme has been adopted by the "alt-right" as a propaganda tool. Their rapid transmission rate and populist appeal have made memes a ready vehicle through which hate speech, casual racism and other taboo beliefs can be communicated. Their funny nature, however, serves as a means of deflection of responsibility that bigoted people can hide behind.
Memes have the potential of changing from humorous inside jokes to dangerous hate symbols – the most (in)famous examples being the aforementioned "Pepe the Frog" and "Bert is Evil." Their humorous qualities make them a perfect way to subtly influence and stress viewpoints. While a meme with President Trump in chain mail may seem funny, it may have been generated by the "alt-right" in an attempt to recast current events in a medieval setting, representing Trump as the Western European knight fending off intruders from other lands – immigrants and Muslims.
Nevertheless, most memes are still harmless satires of the trivial things that aggravate us – so how do we distinguish between these two immensely different types of memes?
Distinguishing the intent of a meme is a vastly gray area. For most Americans, subtle humor is defined as not-so-understated jabs at just about everyone.The line between tongue-in-cheek humor and offensive slurs can be blurry at times.
This ambiguity in the intent of memes may pose problems in the future because a scenario where there may be a demand for a codified etiquette about memes is a likely, though laughable, possibility.
Until then, the only viable solution may be to rely on gut feeling in trying to understand whether a meme has derogatory intent and thus should not be read and filtered through a solely comedic lens.
But one thing is for certain. Whether simply funny or a derogatory double entendre, memes are here to stay.
Memes will be our legacy – the cracked pottery shards of our generation, which some archeologist specializing in the 21st century will spend hours digging out in the year 3050 – not from the dusty bowels of the earth, but from the annals of the internet.
Appurva Goel is a Daily Bruin Quad contributor. She likes writing about different cultures, fashion and social issues.
Appurva Goel is a Daily Bruin Quad contributor. She likes writing about different cultures, fashion and social issues.