The Quad: Keep to your healthier diet resolutions at these Westwood restaurants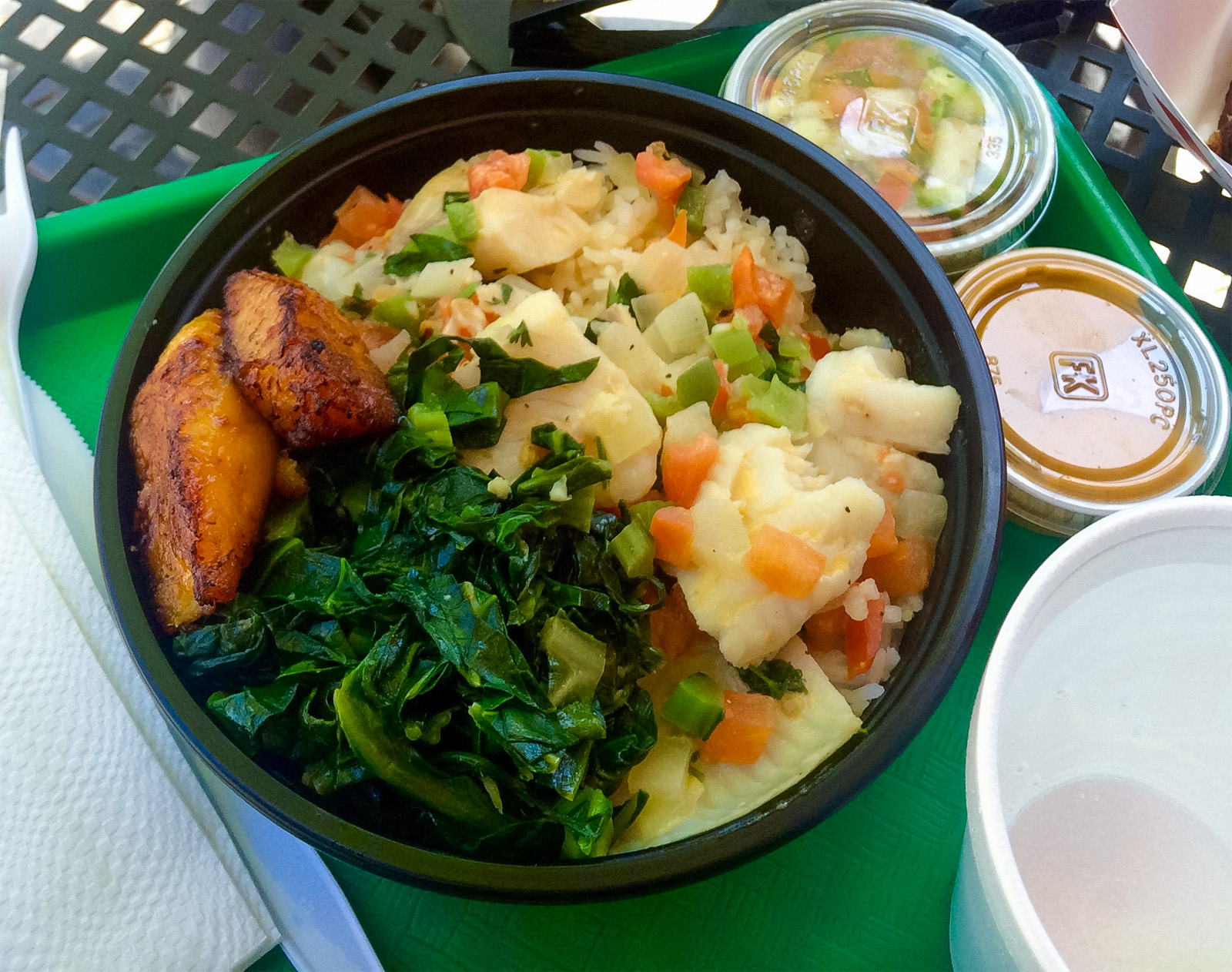 Mesa Brazilian Eatery's mesa bowls make for a healthy meal in Westwood. (Giselle Abcarian/Daily Bruin)
It's that time of year again. Lines for John Wooden Center's ellipticals seem never ending, Whole Foods Market teems with determined customers carrying carts of protein and veggies and at least one person you've talked to has mentioned some sort of a new diet or cleanse.
With "Lose weight/healthier eating" being the most popular 2017 New Year's resolution, you may be avoiding eating in Westwood all together, the risk too high of falling into a destructive spiral of In-N-Out animal style fries and two bags of Diddy Riese cookies.
Yet with a little planning and a bit of menu research, sticking to your new year's healthy food goals and dining out with your friends in Westwood don't have to be mutually exclusive activities. In fact, with classes starting – which means less time to grocery shop and cook your own meals – knowing healthy options in Westwood might help you to adhere to your goals longer than the usual one-month time frame.
If you overdosed on simple carbohydrates over break, you may be looking to stick to lean proteins and veggies for your meals. Say goodbye to your boring Whole Foods salad bar concoction and say hello to Mesa Brazilian Eatery.
At this simple, family-run restaurant, you can order a "mesa bowl" that comes with your choice of protein, including Brazilian rump cap steak, grilled chicken or veggie chicken breast. This protein can be added over a salad, or, if you've just hit the gym and are looking for some healthy carbs, Brazilian rice, beans, sauteed collard greens and plantains.
Fancy yourself a fish fan? While KazuNori Sushi is known for its raw seafood and rice filled hand rolls, the restaurant's menu also includes both salmon and halibut sashimi options, which come without rice and are fantastic sources of both protein and omega-3 fatty acids.
And then there's brunch. Although the Mexican weekend brunch feast at TLT can be tempting, urge your friends to head to the recently relocated Le Pain Quotidien on Gayley Avenue. The menu not only boasts a range of healthy brunch options, including organic coconut and chia seed pudding and avocado toast, but also lists the calories for each dish, so you can make the best decision to fit your health goals.
Pizza cravings are often the hardest to ignore and almost impossible to find a healthy yet satisfying alternative. But if you're willing to cross Wilshire Boulevard and venture down Westwood Boulevard, you can reward yourself with a freshly prepared and cooked manaeesh from Sunnin Lebanese Bakery.
Manaeesh is a Middle Eastern flatbread shaped like a pizza and topped with a variety of ingredients. Instead of the usual high-calorie pizza toppings, such as cheese and pepperoni, the traditional maneesh is brushed with za'atar, a healthy blend of thyme, spices, sesame seed and a bit of extra virgin olive oil.
So if you're like me and spent the entirety of your winter vacation stuffing your face with holiday treats, you've probably been enjoying these past few rainy days as an excuse to bundle up in layers. Yet as most seasoned Los Angeles residents know, the hot LA sun is always right around the corner, and if you're looking to stick to your new year's "eat healthier" resolution and shed a few pounds before the jacket comes off, don't be afraid to head down to Westwood. Both nutritious and delicious food options are just a short, and healthy, walk away.
Giselle Abcarian is a Daily Bruin Quad contributor. She writes mainly about food and restaurants in Los Angeles.
Giselle Abcarian is a Daily Bruin Quad contributor. She writes mainly about food and restaurants in Los Angeles.