Battle of the Editors: Winter sports to watch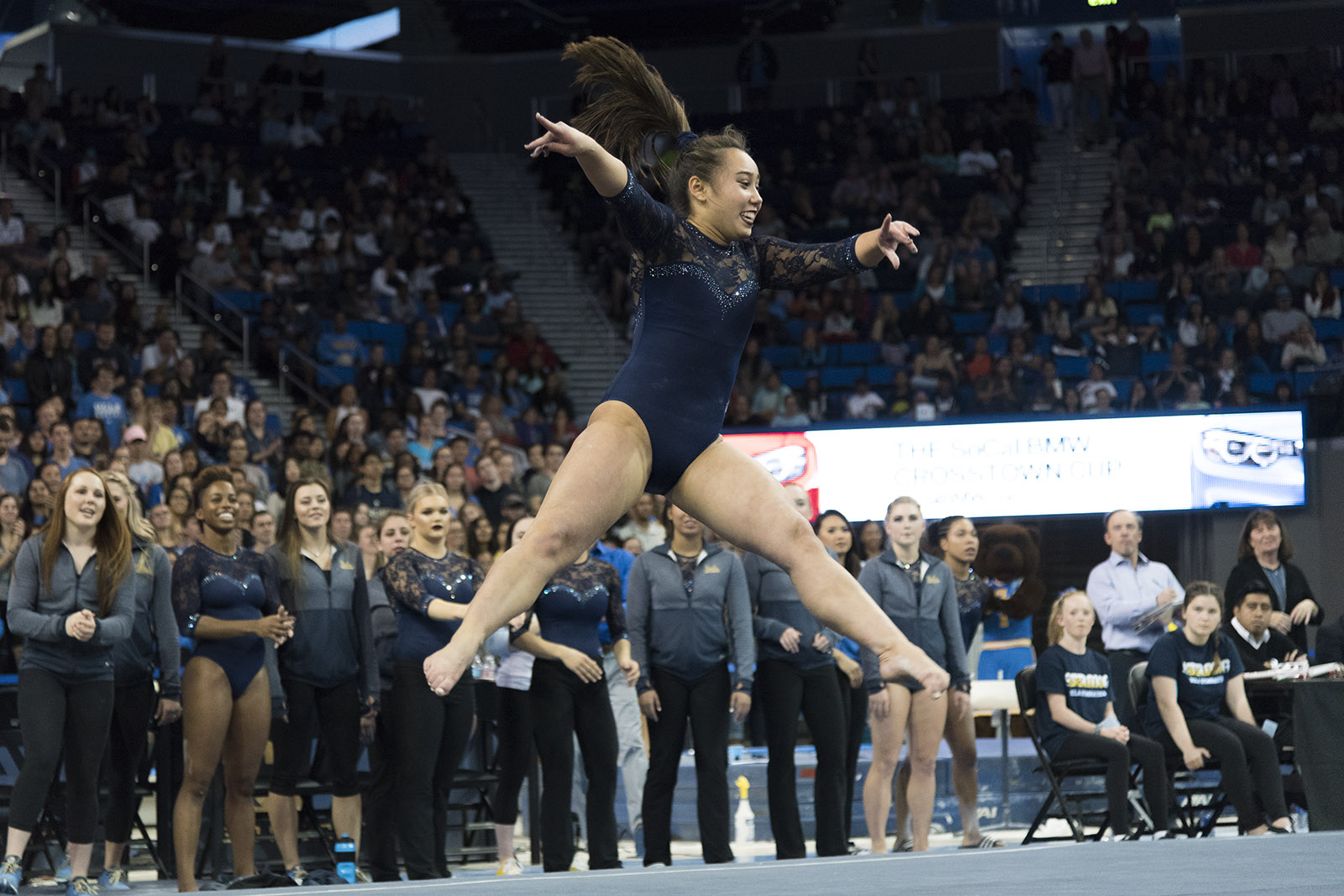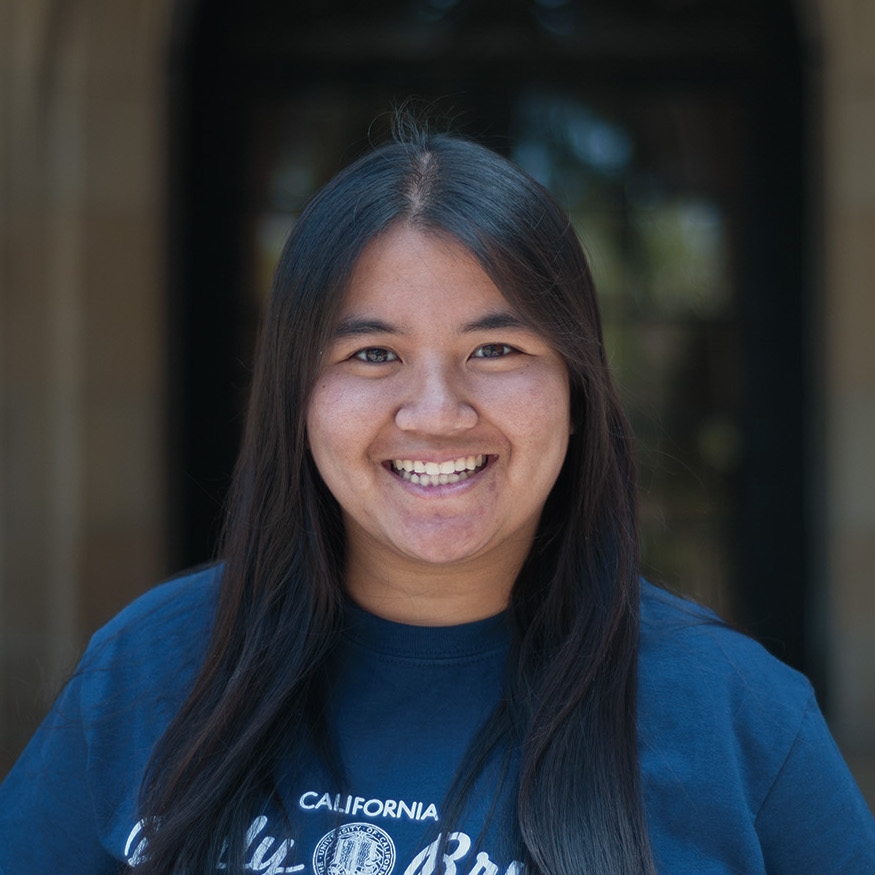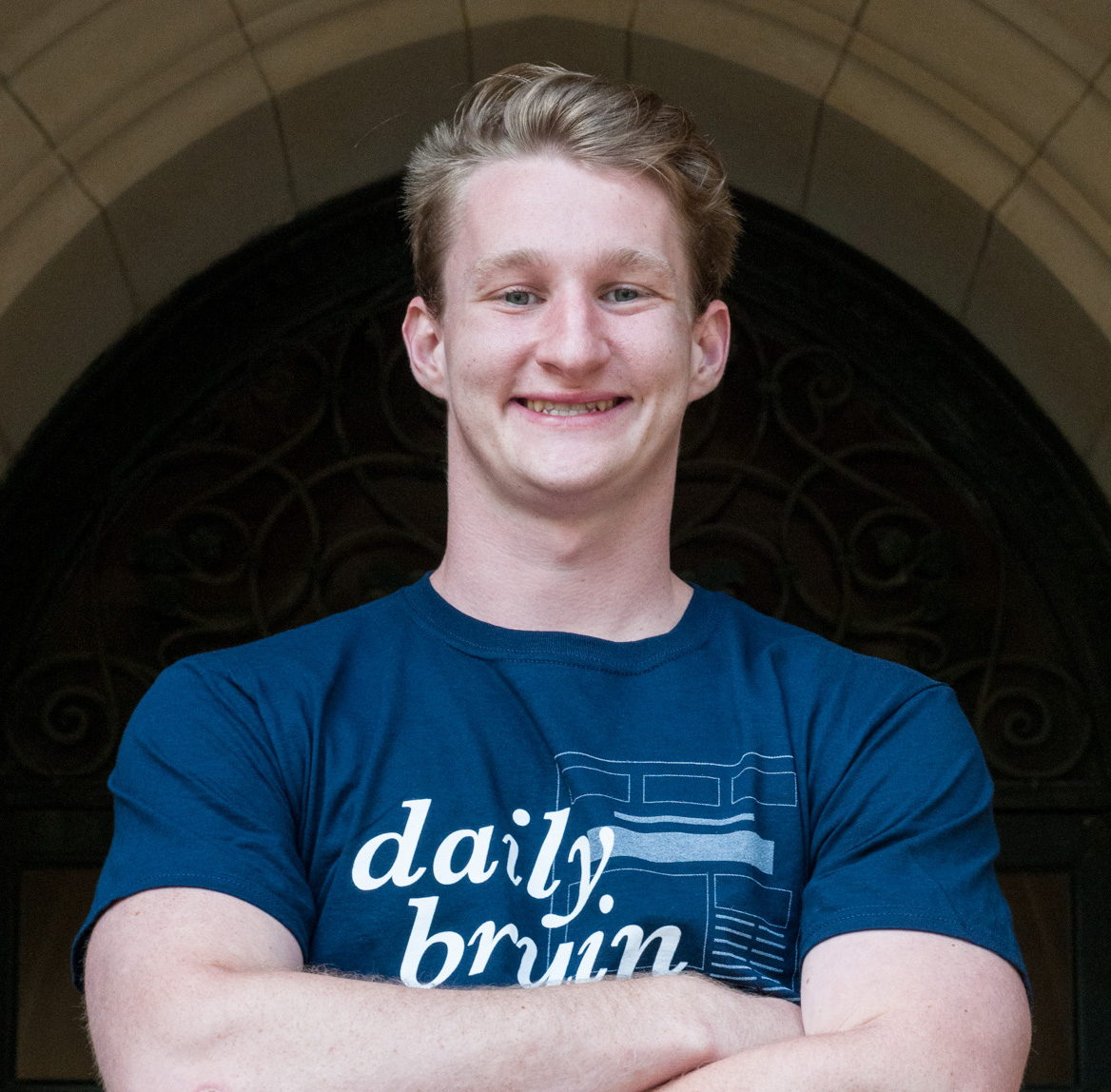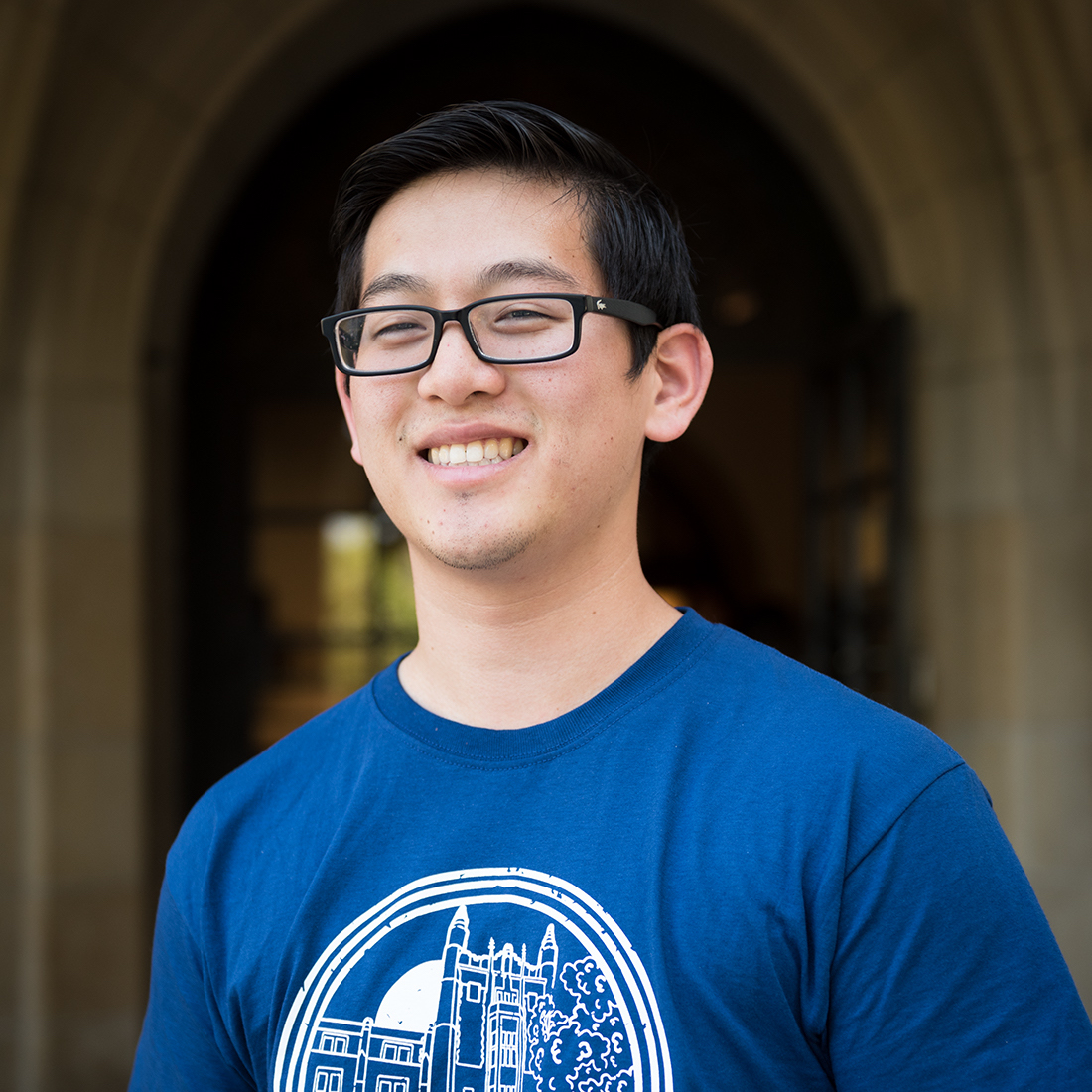 A wild fall quarter for sports at UCLA is wrapping up, but with winter and spring sports on the horizon, there's still a lot to be excited for. Here are the Daily Bruin Sports editors' picks for athletes and sports to watch for next quarter.
Gymnastics – TuAnh Dam, Sports editor
Call it nostalgia for this old beat writer, but the spot at the top of my "must attend" list for senior year belongs to the UCLA gymnastics team.
No one puts on a show like them – especially on balance beam and floor exercise.
Coach Valorie Kondos Field, or Miss Val, will most likely draw up creative routines with secret stories that the rest of us spend the entire season trying to figure out.
Danusia Francis, who popularized a side-aerial dismount and brought James Bond to the forefront of college gymnastics, has graduated along with Sadiqua Bynum.
But most of last year's top floor performers are back including seniors Angi Cipra and Hallie Mossett, junior JaNay Honest and sophomore Katelyn Ohashi.
[Related: Gymnastics coach Valorie Kondos Field shapes more than just routines]
Having two of the best gymnasts in the country – Olympic gold medalists Kyla Ross and Madison Kocian – will energize an already-packed crowd and help the Bruins contend for their seventh NCAA title.
So when season comes around, you'll find me in the stands with my raffle ticket, hoping to win whatever the prize of the day is while watching the Bruins show off dance moves you won't find anywhere else.
Baseball – David Gottlieb, assistant Sports editor
2017 might not be his year, but it's always a good idea to keep an eye on Justin Hooper.
The 6-foot-5, 230-pound left-hander with a mid-to-upper-90s fastball might just be able to squeeze his way into John Savage's weekend rotation. Maybe.
The UCLA baseball coach, who was just selected as manager of the 2017 Collegiate National Team, shouldn't have too much trouble in figuring out his Friday and Saturday starters, but Hooper could make the decision about the Sunday spot very interesting.
The emergence of pitcher Griffin Canning was a huge bright spot in an otherwise bleak year for the Bruins in 2016. Canning took hold of the Friday spot – reserved for the best starting pitcher on the staff in college baseball – as a sophomore and posted a 3.70 ERA with 7.8 strikeouts per nine innings and four complete games.
He'll likely pitch Fridays again throughout his junior season, after which he'll be eligible for the MLB draft. He ranked at No. 28 on Perfect Game USA's Top 100 College MLB Prospects list, the highest mark of any Bruin.
With Grant Dyer, last year's Saturday starter, working his way through the Philadelphia Phillies system, righty Kyle Molnar will likely slide into the Saturday spot. Molnar impressed as a freshman last year on Sundays, pitching to a 3.32 ERA and striking out 8.9 per nine innings. He averaged just over five and a half innings per start.
Because UCLA never established a clear Tuesday starter last season, it's harder to say exactly who will slot into the Sunday spot. Two players who could do it are Hooper and Jake Bird.
Bird may make the most sense. The sophomore sinkerballer started seven games across 28 appearances for the Bruins last season, and went 3-2 with a 2.77 ERA in seven starts last summer in the prestigious Cape Cod League. Entering his junior season, he sits at No. 55 on Perfect Game USA's Top 100 College MLB Prospects list.
Hooper only started one game for the Bruins last year, and it was a disaster. He walked five, hit two and allowed five runs before Savage pulled him with two on and nobody out in the second inning.
The hard-throwing lefty does have a high ceiling, though. He might have been a first-round pick had he not made it clear to MLB teams that he wanted to go to UCLA.
He made a few solid appearances as a reliever for the Bruins last season and had a 3.19 ERA in eight games – five starts – in the Cape Cod League last summer. Command will continue to be a battle for Hooper, who totaled 18 strikeouts and 15 walks in 25 1/3 innings at the Cape.
Savage said early on last season that although he does expect Hooper to be really, really good, it's going to take a little time. One year as a college player might not be enough time, but I'm still incredibly excited to watch Hooper develop in 2017.
Women's water polo, track and field – Michael Hull, assistant Sports editor
If I were a UCLA football fan and had to take away something from the fall sports season, it'd be all the good material I now have to kick-start my career as a stand-up comedian.

That, or an acute insecurity about my school's athletics. Luckily, I'm not a UCLA football fan, and if you solely watched coach Jim Mora and the team lose two-thirds of its games, then you missed out on the best of what UCLA has to offer.
With that in mind, next time you and a friend talk about sports at UCLA, take these two athletes into account: sophomore Colin Burke on the men's track team and freshman Maddie Musselman on the women's water polo team.
The latter has been a huge talking point for UCLA water polo. She was, after all, a gold medalist before she even started playing in college, and after a crushing end to the men's team's season and its senior class, a killer freshman talent could offer some redemption – as could the entire women's team.
It also has a wealth of talent returning to its roster after taking 2016 off to train with the women's senior national team.
The former, however, has largely gone under the radar.
While others were in Rio this summer, Burke went to Poland to compete in the IAAF World U20 Championships. He took 20th in the 10K, an event he only started running seriously last spring while unattached.
And his progression has been rapid. in his first competitive season as a Bruin this past fall, he was a regular top-five finish for the men's cross country team, and was the 15th fastest freshman at the national championships in Indiana.
So there you have it UCLA, keep an eye out for track and women's water polo. They're two sports you won't have to travel 26 miles to see.
Men's tennis – Hanson Wang, assistant Sports editor
Only one Bruin won two NCAA championships last year – UCLA men's tennis player Mackie McDonald.
And while the 2016 singles and doubles champ turned pro after his historic season, UCLA still has his doubles partner, Martin Redlicki. The junior won 30 matches last year, with most coming at the No. 2 singles slot, and he was the ITA Rookie of the Year in his freshman campaign. Combined with senior Gage Brymer – a former No. 1 overall recruit who went 20-8 last season – the Bruins arguably have the best singles duo in the country.
Similar to last year, UCLA enters the 2016-2017 season with two highly ranked singles players and question marks at the latter end of the lineup. But if Redlicki and Brymer consistently play to their potential in singles and doubles, then coach Billy Martin will only need one point from the four other singles courts to secure a dual match victory.
Brymer already defeated five ranked players in the fall tournament season, and Redlicki proved his mettle in October's ITA Men's All-American Championships in Tulsa, Oklahoma, taking the fourth-ranked player in the nation to three sets.
If the two upperclassmen keep up their performances, you can expect the Bruins to continue their streak of reaching every NCAA Tournament round of 16.
Men's volleyball – Grant Sugimura, assistant Sports editor
I'm not sure there is a team, this upcoming season, that has reason to be more optimistic than the men's volleyball squad.

After a heart-wrenching loss to Ohio State in the NCAA semifinal last year, UCLA returns to the court with its starting squad still intact as well as the addition of four true freshmen.
This team is poised for a national championship berth with veteran seniors Mitch Stahl and Hagen Smith leading the charge, as well as young talent such as sophomores Micah Ma'a and Davis Gillett returning, but now with a year of experience each.
Despite the plethora of talent all-around, the one player on my watch-list is junior Jake Arnitz.
After a solid, albeit relatively slow, freshman campaign, the 6-foot-7 outside hitter really came into form last year.
Arnitz led the Bruins in sets played, kills and kills per set with 108, 358 and 3.31, respectively. He notched double digit kills in 22 of the team's 28 matches and had a season-high of 21 kills in a win over Cal State Northridge.
Thus with U.S. national team head coach John Speraw returning to the helm, a fairly unique system and an ensemble of talented and experienced players, UCLA is a preseason favorite to go all the way.
I will add, however, that powerhouse teams like BYU, Ohio State and Long Beach State will be returning its top players as well. Thus I will venture a step further and say UCLA men's volleyball is the team to watch but really, NCAA men's volleyball is the sport everyone should be tuning into this season because it's going to be a wild ride.