Q&A: Alumna, director Donna Deitch reflects on 1985 film 'Desert Hearts'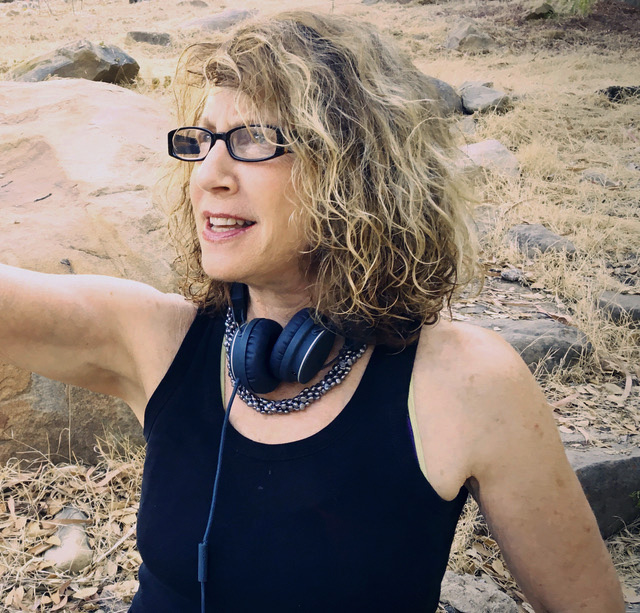 School of Theater, Film and Television executive board member Donna Deitch directed the 1985 film "Desert Hearts," which will be screened in New York for its 30th anniversary. (Courtesy of Terri Jentz)
"MoMA Presents: Donna Deitch's 'Desert Hearts'" Museum of Modern Art Dec. 2 through 8, times vary $14
Alumna Donna Deitch said it takes a powerful, creative force to stand up to injustice.
Deitch attended the UCLA School of Theater, Film and Television in the 1970s and identifies as lesbian. In 1985, she released her film "Desert Hearts," which follows the budding romance between a professor and a sculptor who identifies as a lesbian in 1950s Nevada. The film touches on themes of love, acceptance and community, she said.
"Desert Hearts" will be showcased at the Museum of Modern Art in New York City on Friday through Dec. 8.
The Daily Bruin's Alexandra Kukoff spoke to Deitch about LGBTQ representation in film, the fusing of genres and America's future political climate's influence on the voices of marginalized communities.
Daily Bruin: The characters in "Desert Hearts" cannot exist in the '80s without exploring the implications of their sexualities. Is it more important to create films that capture the nuances of LGBTQ identity struggles or films that portray the LGBTQ community as typical people leading normal lives?
Donna Deitch: I don't know what their typical lives would be because this is their typical life – what is happening to them at that very moment. I believed then, and I believe now, that the personal is always political. In my work, I don't separate the two.
[Related: Q&A: UCLA Film and Television Archive explores voices of Chinese cinema]
DB: With "Desert Hearts," you transitioned into the studio system, which has historically focused on more heteronormative narratives. Do you see those aspects of the industry embracing LGBTQ characters on a widespread scale?
DD: Drama is story-based, and a character's sexual orientation doesn't necessarily relate to their story. If a character is gay or lesbian, that's their preference, but what's their story? Personally I think (LGBTQ narratives) could be very commercial, but would a studio do it? I don't know.
DB: Do you believe the themes of same-sex love in cinema and television are still revolutionary?
DD: I do. There's obviously more happening in television right now – there's more actual content – and to employ more people, the chances for diversity are greater. Storytelling, writers, directors and content should all reflect the population, not just service one subset of it.
DB: Does the conservative political climate some believe we are heading into have the opportunity to change representation across the arts? Will LGBTQ artists have more difficulty working among such an atmosphere?
DD: When it comes to cinema and the arts, there's going to be a very powerful creative force that's going to stand up to this conservative, fascist government. It will inspire more radical films and books and paintings, and it's up to us to hope for the best and fight for truth.
[Related: Q&A: UCLA professor talks diversity and representation in cinema]
DB: How can members of marginalized communities ensure their communities are accurately represented?
DD: If the stories and characters mirror a community, no matter what it might be, your chance at authenticity, truth and justice is better. If we hadn't, we wouldn't be having this conversation right now around "Desert Hearts." The change is in you, in what you do, the questions you ask and the fact that you're there.