Student's music career set to scale up with upcoming album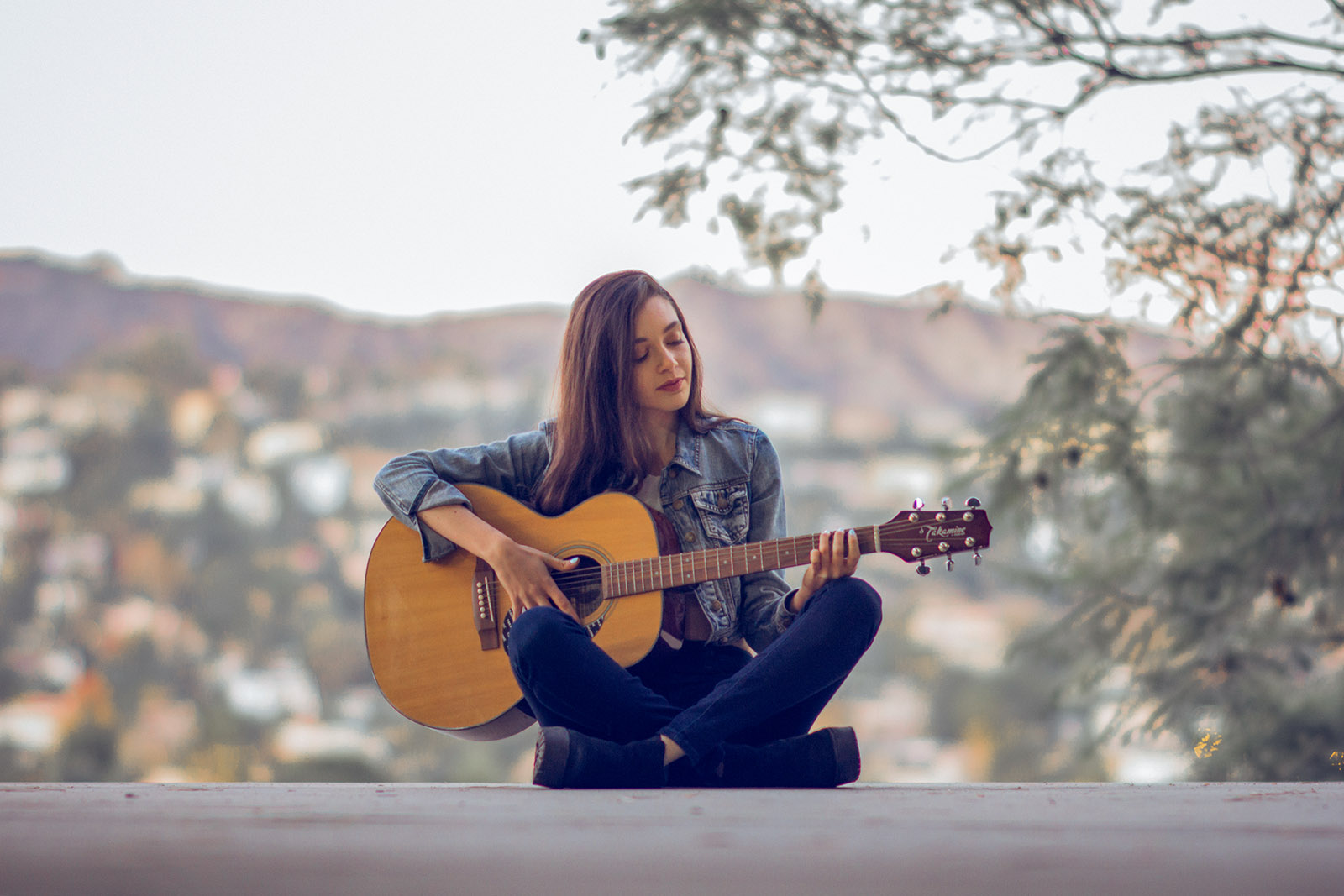 Fourth-year English student Sofia Zorian will play songs from her upcoming January album "Involved" at Viva Cantina in Burbank. Her songs were influenced by mainstream artists' sounds, but she tries to writes lyrics that deviate from mainstream cliches. (Courtesy of Ralph Laurence Mariano)
Sofia Zorian at Viva Cantina Burbank Saturday 7:30 p.m. FREE
Ten-year-old Sofia Zorian belted the lyrics of her original song "Spies in Disguise" into the bristles of a hairbrush before an imaginary crowd.
Zorian, now a fourth-year English student, is in the process of releasing the music video for her debut single, "Feeling," in November and will launch her first album, "Involved," in January.
She will perform music from the upcoming album at Viva Cantina, a bar and live music venue in Burbank, on Saturday. Zorian has worked on personal music projects such as her album and video throughout her four years at UCLA to help her realize her dream of pursuing music full-time after graduation, she said.
[Related: UCLA student finds catharsis, closure in first album 'Red EP']
Born and raised in Hollywood, Zorian said the lively city – filled with endless blocks of street performers, music clubs and concert venues – fueled her desire to personally take part in the music industry.
But her biggest inspiration came not from the streets of Hollywood, but inside her own household, she said. Zorian's mother, a classical pianist, first encouraged her to pursue music as an avocation.
At her mother's nudging, Zorian started classical piano training at age 7, but her real passion was singing, she said. She accompanied herself on the keyboard in middle school, singing songs by popular artists like Alicia Keys, Bon Iver and Coldplay. Keys' soulful R&B style, Coldplay's rhythmic piano melodies and Bon Iver's raw vocals manifest themselves in the original works on her upcoming album, Zorian said.
Zorian's song "Feeling" drew intimately from Coldplay's "The Scientist" for its piano-centric instrumentation and a midsong buildup, she said.
[Related: UCLA's Sarah Summers to debut album 'Lovely Little Things']
Working as her own lyricist, Zorian takes inspiration from her everyday life, such as stress from school, work and her music career, she said.
Zorian's song "You've Got This All Wrong" was inspired by the different parts of a breakup, she said. Her lyrics, such as "The world's pushing on one side and you're shoving me down," set a somber mood that reflects the more depressing part of a breakup. She said lyrics like "Melody's all I need, not even you" represent the moving on and self-love part of a breakup.
"I can take the feelings of these stress factors and transform them into something more comprehendible in my work," Zorian said.
Zorian's love for songwriting influenced her decision to major in English at UCLA, she said. Her enthusiasm for poetry and literature helps her tackle the ordeal of songwriting, inspiring meaningful lyrics that attempt to overcome the overdone cliches heard in mainstream music, she said.
"Works by Shakespeare, Chaucer and even Stephenie Meyer help expand my imagination and allow me to think of the many ways I can express a single feeling or experience, (which) helps me avoid resorting to musical tropes," Zorian said.
[Related: Student merges musical influences in EP 'Contentions']
Mukund Komanduri, Zorian's music producer, believes that her ability to intertwine lyrics from personal experiences with moving melodies that mimic the feelings from experiences makes her stand out as an artist, along with her willingness to proactively accept criticism.
"(Zorian) is super open and accepting of feedback if it means producing a final song that she will be proud to release and share with the world," Komanduri said.
Zorian learns about artists she idolizes and singers Komanduri suggests she implement in her sound, such as Tori Kelly, Shawn Mendes and The Heirs, Komanduri said. Komanduri works with Zorian in the studio to combine the different artists' tempo, key, meter and instrumentation to later create a backtrack that allows her deep vibratos and dulcet tones to shine through, he said.
"When I hear her sing, I don't think her voice resembles any other artists'," Komanduri said.
Madison Stonefield, a third-year film and television production student at USC and Zorian's friend, is directing, shooting and editing Zorian's music video for "Feeling." Stonefield plans to incorporate the airiness of Lana Del Rey music videos and quirkiness of Baz Luhrmann films to portray the beauty and darkness of romantic relationships in the music video, Stonefield said.
The amalgamation of elements from different artists create a distinct sound and image for Sofia, Stonefield said. He added though many artists influence Zorian, she is still her own person.
"The only way Sofia can go in the music industry is up," Stonefield said.
Zorian is still working through the combination of stresses from a budding music career, work and an education, but she's building momentum as a professional musician, she said. She's two quarters away from graduation and hopes to pursue her dreams of making a name for herself by touring with bigger artists, such as The Chainsmokers, she said.
"I really wanted to do everything I can in this part of my life before I start the next exciting part of my life," Zorian said.
Del Rosario is the 2018-2019 prime content editor. She was previously an A&E staff reporter.
Del Rosario is the 2018-2019 prime content editor. She was previously an A&E staff reporter.