Singer-songwriter Nia Andrews finds voice in work with Lauryn Hill, Solange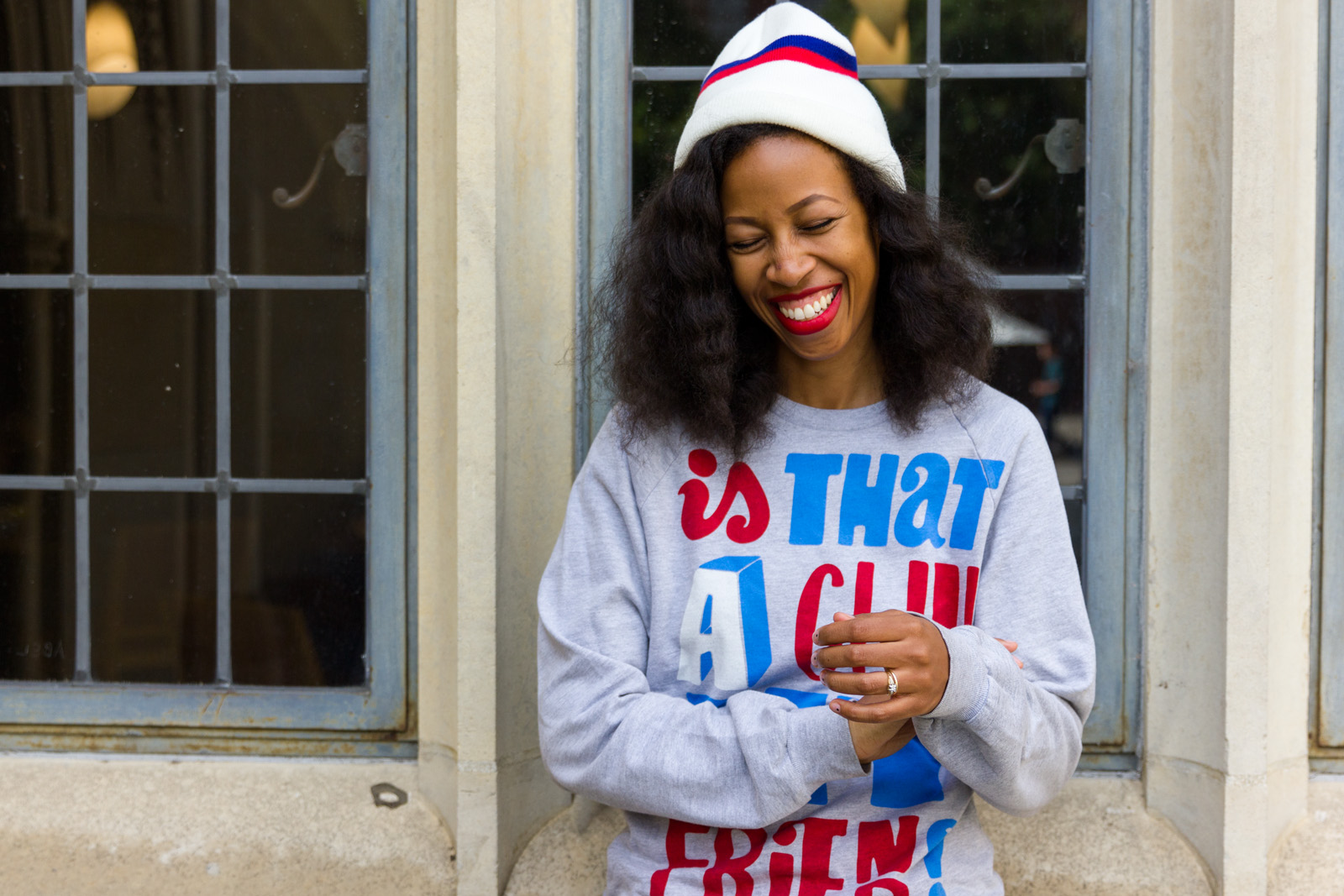 Alumna Nia Andrews was not confident in her musical abilities while in school, but after graduating she sang at rapper Common's shows and recorded for Solange Knowles' 2016 album. (Dayoung Lee/Daily Bruin)
Sofar Sounds
Downtown Los Angeles
Tuesday, 8:30 p.m.
$20
November 22, 2016 12:00 am
Nia Andrews was grinding cardamom pods to make homemade chai tea when Solange Knowles texted her, inviting her to record.
The UCLA alumna turned professional singer-songwriter poured her tea into a tumbler and headed to a Los Angeles studio to record the interlude "I Got So Much Magic You Can Have It," which appears on Knowles's 2016 album "A Seat at the Table."
Andrews now uses her musical talents to create and perform music of her own. She will perform a show with Sofar Sounds, an international concert series that hosts pop-up concerts in unique spaces around the world, on Tuesday night in downtown Los Angeles.
"I was always writing and singing in secret even as a little girl, but the coming-out part was slow," Andrews said. "The universe was very gentle with me and nudging me from behind the scenes."
[Related: Solange's album drop a product of new era of cross-media releases]
Andrews taught herself to play piano as a child, but she abandoned her pursuit of music as a high school senior and throughout college because she was not confident in her abilities, she said. Her father was a high school jazz band teacher, and watching him critique others' music made her insecure about her own, she said.
Finishing high school in three years, Andrews began UCLA as a 16 year old majoring in sociology. Her time at UCLA was a dark period in her life, she said, because she was not practicing music, her true passion. After graduating in 2000, Andrews worked as a director's assistant and treatment writer, coming up with music video ideas for other artists. However, her work with music videos only made Andrews want to create music of her own, she said.
Feeling the urge to step out of the comfort zone of a routine lifestyle, Andrews moved to Brooklyn, New York, to break into the music scene, landing a job as a road crew member for the American hip-hop band The Roots before becoming an assistant for the rapper Common, she said.
[Related: Kamasi Washington collaborates with Snoop Dogg, Kendrick Lamar]
During one of Common's shows, the artist called Andrews up to the stage on a whim to sing his song, "The Light."
"I had never sung into a mic, never sang in public, and didn't even know if I could sing," Andrews said. "I never took the time to come up for air to notice how good I was at anything."
From then on, Common began to call her up every night to sing during encores, she said. He eventually promoted Andrews to his creative consultant.
The turning point in her musical trajectory, however, was when she was asked to audition to be part of singer-songwriter Lauryn Hill's band. Hill asked Andrews to try vocal exercises that Andrews had never done before. Andrews shocked herself when she realized she was able to do all of the tasks Hill set for her, she said.
"To try some of the acrobatics she was asking me to do was a test of my skill set,"Andrews said.
The audition was a big step in furthering her confidence and career, she said. Following two tours with Hill, Andrews released her second album "From Here" in August, which she worked on with her colleague Mocky. Mocky, a Canadian singer-songwriter and producer, met Andrews when they were standing in line to see musical artist Moses Sumney perform at the Bootleg Theatre in Los Angeles in 2013.
After speaking with Andrews and realizing they were both artists, Mocky invited her to jam sessions at his house in Silver Lake, Los Angeles, and later asked her to perform vocals, keyboard and percussion as a part of his 2016 tour in Japan, Mocky said.
"She is the tip of the iceberg," Mocky said. "As producers, we try to show the world what is already there, and there is so much more on the way."
Mocky appreciated Andrews's poetic lyricism and after feeling curious about what their collaborative efforts could produce, asked her to come over and write a song with him, he said. The song "Inside your Head" on Andrews' 2016 album is the first track the duo wrote together, Andrews said. The album reflects her love for 1970s soul and has notes of influence from R&B singer Minnie Riperton, Andrews said.
Andrews is one of the only people in Los Angeles who Mocky knows would put aside time to just sit at the piano with him and write a song for the sake of the art, as opposed to rushing to a business meeting, he said.
"As a writer she understands what it is to tap into her most personal vulnerable emotions and get it out and I think that's where one of her main superpowers lie," he said.
Andrews said she does not begin writing lyrics with concepts in mind, but rather allows the song to introduce itself to her. Only after writing her favorite song off her new EP album, "Inside Your Head," did Andrews discover what it was truly about, she said.
"The song feels like a pep talk to myself and offers words of comfort when I'm feeling vulnerable and feel like the world is really cold," Andrews said.
Karla Hernandez, the talent buyer for Sofar Sounds who booked Andrews for Tuesday's concert series, chose her to perform after first seeing her sing with Mocky at a Sofar Sounds concert in July 2016. Hernandez was captivated by Andrews's energy and voice, she said.
"What I really like about her songs is that they tell a story and you get transported away from where you are," Hernandez said. "People would remember her and she would not just be some other artist they saw on a Friday night."
This month marks Andrews's international debut as a solo performer: On Nov. 11, Andrews opened for the Überjazz Festival in Hamburg, Germany and also performed in London, booking shows under her own name for the next week. Performing with nothing but a keyboard and her voice was thrilling and allowed her to embrace the raw performance, Andrews said.
After performing in LA through December, Andrews' next stops on her solo tour are in New York City and Brooklyn.
"I can't believe that I am starting to enjoy performing so much because I was just so deathly afraid and so shy," Andrews said. "It has become such an adventure now."