Q&A: Vice provost Cindy Fan discusses International Education Week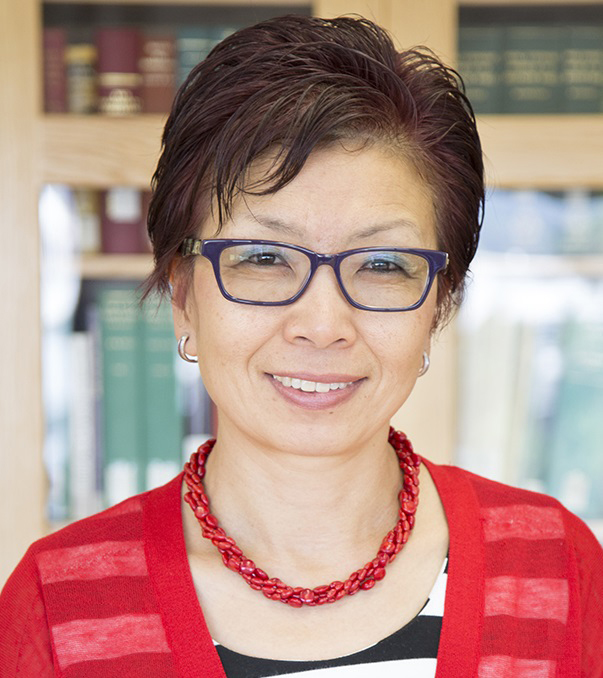 Cindy Fan, vice provost of international studies and global engagement, is the head of the UCLA International Institute. (Courtesy of Cindy Fan)
UCLA is celebrating International Education Week this week, an initiative of the departments of State and Education. The UCLA International Institute and various campus partners will host events to encourage all students to learn more about different parts of the world, either through studying and researching abroad or taking on-campus courses. The Daily Bruin's Ryan Leou spoke with Cindy Fan, vice provost for international studies and global engagement and overseer of the International Institute, about her thoughts on the importance of being a global citizen and her hopes for the week.
Daily Bruin: What are your personal experiences with studying abroad and international education?
Cindy Fan: I went to the University of Hong Kong for my bachelor's degree, where I went to Japan and the Philippines as part of my geography curriculum. We had to accumulate a certain number of days of field work to graduate. The experience was very eye-opening – both countries I went to were Asian, but they were very different from Hong Kong. In the Philippines, we went not only to Manila but also the highlands, more rural areas, and we were exposed to indigenous cultures that Hong Kong did not have.
It was probably my first time being on a plane and being so far away from home, and it was life-changing and educational for me. My experiences in Japan and the Philippines planted the seed of international education in me; these first-person experiences cannot be replaced by a textbook. The classroom experience helps prepare you so when you choose to go abroad, you can draw upon the knowledge of a place and its culture.
DB: Is the diversity people can find in other countries more related to academics or social characteristics?
CF: I think both; in my mind, diversity can be anything, so long as it is not something you are used to seeing, thinking or practicing. Culture is the main way we think about diversity, with different customs, different languages or different cuisines. But in some places, the educational systems are different, with different assumptions about norms like gender roles.
When I led a travel study program to Beijing, I made sure UCLA students who went with me were not only educated in the classroom, but also on how other people live. We asked students to volunteer to teach English for a day in a school set up for migrant children. These children were not necessarily eligible to enroll in local schools. The students were mostly from rural and poorer backgrounds. During lunch, migrant students would line up with their containers to get food, just a little rice, vegetables and meat. They sat down, ate their food, and orderly lined up again to wash their containers.
The UCLA students who saw this wrote the most moving essays, describing how touched they were by that experience and reflecting on their own lives. They felt they had been so privileged to live in the United States and Los Angeles where they didn't have to worry about food or education. They also said how humbled and grateful they were for what they have.
DB: What do you hope UCLA students and faculty take away from International Education Week?
CF: I want the entire campus to be more aware of the value of an international education and the venues through which they can engage with the world. Whether faculty, students, staff, donors or other community members, we want people to appreciate the importance and necessity of international education as part of UCLA's education, regardless of disciplines or majors. We expect more people will support international education and study abroad programs through teaching, either through more courses with international components or initiation of more study abroad programs. We also hope to raise funds and engage more donors to contribute to scholarships to help students study abroad or increase support for international programs on campus.
DB: How can different majors that don't usually have international components, like those in the science, technology, engineering and math fields, incorporate them into their studies?
CF: We know that students in STEM fields might not think of international education as something they want to do or as necessity. In this day and age, scientists collaborate across the globe, and in order to do so successfully, one needs to be more prepared internationally. It helps to have a basic knowledge of other cultures or some foreign language abilities. These skills help one to navigate globally; even if just on a Skype call, you need to know the rituals of a culture. I would also argue, in addition to basic knowledge, one needs to become more sophisticated in communication globally. In the health sciences, with our global health program, medical students have the opportunity to work in other parts of the world as early as their first year. The engineering school is also becoming more global, with students who finish their degrees inevitably find themselves working in global teams. The sooner they can be educated with a global mindset, the better.