Q&A: Murray Hidary brings one-of-a-kind music experience to Janss terrace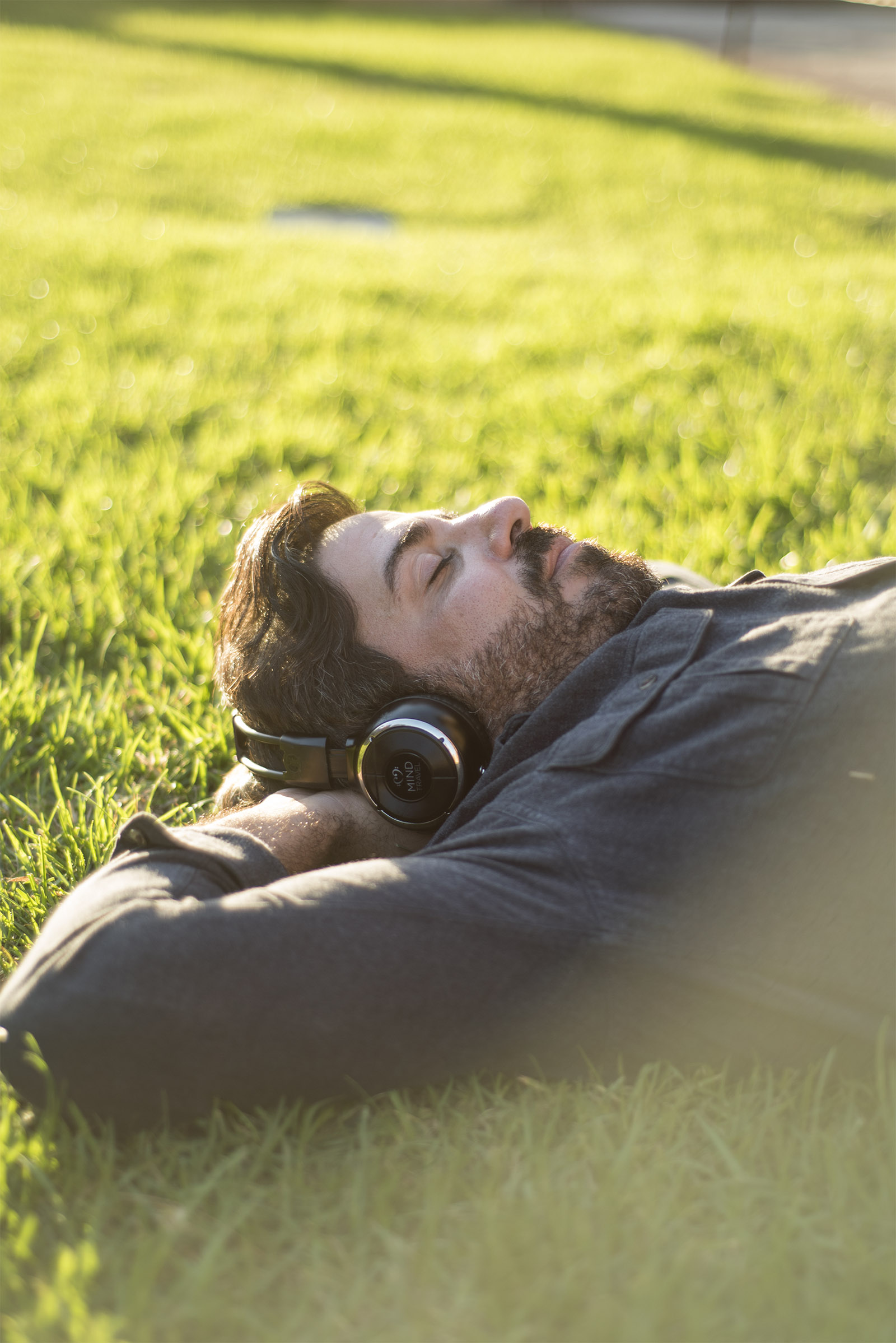 Composer Murray Hidary will perform Mind Travel at Janss terrace on Friday. His keyboard playing will be transmitted through headphones worn by individual members of the audience. (Lisa Chen/Daily Bruin)
Floating light orbs and headphones play key roles in Murray Hidary's classical music concerts.
Composer Hidary has been crafting classical music since he was six years old, drawing inspiration from both theoretical physicists and Mozart. In his music he hopes to channel the energy of the universe and create a story in the process, he said.
For the past two years, Hidary has traveled to Istanbul and Tel Aviv, Israel performing Mind Travel, an improvisational music performance series. He decides how each piece changes based on his feelings and the location for each Mind Travel show.
On Friday, Hidary will present his latest iteration of Mind Travel at Janss terrace, a place he is familiar with because he resides on the board of UCLA's Center for the Art of Performance. He will play the keyboard live, transmitting the sound through headphones worn by individual members of the audience, along with accompanying visual aids such as suspended light orbs. Afterward, attendees will each receive a digital copy of a recording of the performance.
Daily Bruin's Nikhil Sharma spoke with Hidary about performing Mind Travel at UCLA, using headphones to support his show and his hopes for inspiring the audience with his music.
Daily Bruin: How do you think your music will be received by the UCLA community, and how do you think this audience will influence the overall energy of the performance?
Murray Hidary: I've done over a hundred concerts around the world, and the audiences have been so diverse. I've seen tons of people from teenagers to 70-year-olds coming to these concerts and really connecting and resonating with the work. I've had students tell me that they take my recordings and study to them, and they find that it's the perfect music to study to, because while they like studying to music, a lot of music is so melodic or lyrical that it distracts them. And then other music puts them to sleep.
DB: How do you think the venue of Janss terrace will lend itself to your performance?
MH: I love performing outdoors. I love theaters as well … but something about nature is very inspiring to me. There's something about the tranquility of the campus here at UCLA and in particular the Janss terrace, which is such a special place given the view and the vista that it has overlooking all parts of the campus. It has this sense of expansiveness that helps create wonderful music and a powerful experience.
DB: Why do you think using headphones is the best way to hear the music of Mind Travel?
MH: Something very counterintuitive happens – I've done this so many times, and there's a consistent experience that happens where the audience puts on their headphones, and they are suddenly taken into an internal world. Something magical happens, then, when people … see hundreds of other people also in that state, also having a personal experience, and everyone realizes that they're having that together. And so that bridge between the individual and collective experience is put into perfect balance.
DB: You will have lighting orbs set up to accompany the music of Mind Travel. How exactly do those work, and how do they contribute to the performance?
MH: We're going to have these light installations with these massive glowing orbs that will … act as these triggers of the imagination. Again, it's like, how do we get the brain to open up and let the imagination run wild? And so these are anchors; these are beacons to do that. I've created, designed and built them. And you'll see them moving almost with the music as the wind moves in and out, and it becomes a marvelous collaboration of visual and musical art.
DB: What do you hope every member in the audience takes away from your show?
MH: I would want them to use Mind Travel as a way to work through (stress). To me, it's not like putting a Band-Aid on something and trying to work around it. To me, life is about working through problems. Mind Travel is a very powerful way to channel that stress on our systems and really come out on the other side much more empowered.